When Milla Bizzotto finished her first 24-hour obstacle race earlier in Miami this month, she went toe to toe with seasoned competitors, ran 36 miles and completed hundreds of obstacles.
All at the age of 9.
"There are definitely some double takes on the course, but she also has been an inspiration to people who see her out there competing like that,'' Christian Bizzotto, Milla's father and coach, told TODAY.com.
Milla is incredibly fit for her age, and she proved it in completing the BattleFrog Xtreme 24-hour race in Miami on March 4-5. The rigorously demanding course is designed by Navy SEALS.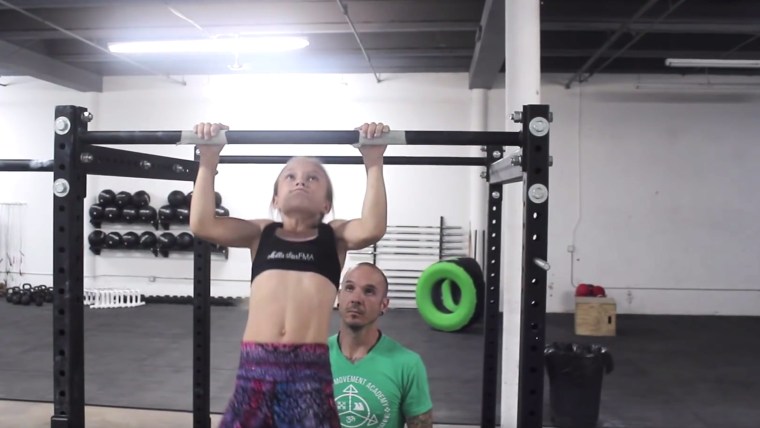 The third-grader also used the event to inspire other kids to be active, as well as show how competing in obstacle racing has helped her deal with being bullied at school.
RELATED: See this paralyzed man dance for the 1st time in 7 years — on his wedding day
"We wanted to make her feel more empowered, make her feel that she wasn't weak, and that kind of changed her whole mindset,'' her father said. "After that, she was coming to the gym to train with a purpose."
Milla trains at Focused Movement Academy, her father's gym in Miami, alongside professional CrossFit competitors and other elite athletes. She ran in her first BattleFrog race in November 2015. Christian had anticipated it would be a humbling experience.
"I figured she was going to realize things aren't as easy, but the complete opposite happened,'' he recalled. "There were two eight-kilometer laps, and after the first one she asked if we were done. I figured she wasn't up to finish, and that was fine, but when I told her there was another lap, she just took off running. She absolutely loved it."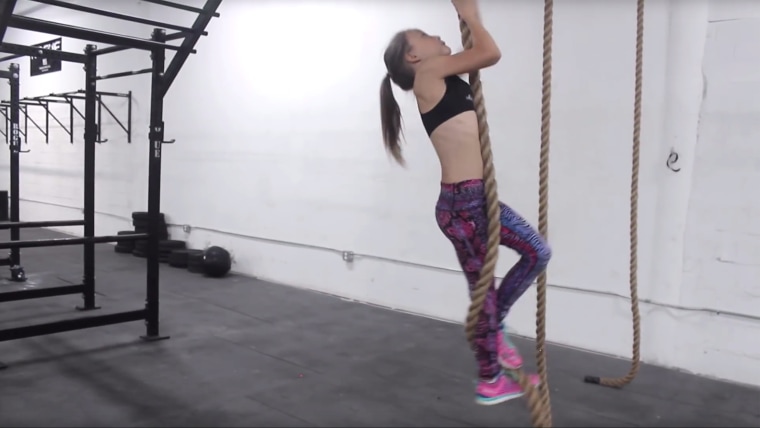 A few weeks later, she crossed the finish line holding hands with her father and grandmother, who joined her in a Spartan race.
"To have three generations doing something that extreme and strenuous, it goes to prove everyone is capable of doing stuff like that,'' Christian said.
In preparing for the 24-hour race, Milla trained 18 to 20 hours a week for 90 days, often going to the gym from 3:30-7:30 p.m. every day after school.
"The reactions are 90 percent good, but some are totally negative,'' Christian said. "I've had people message me on Facebook and say I'm a child abuser and completely insane, and that no 9-year-old should be doing a 24-hour race. But her own doctors were there supporting her and cheering her on. I want her to be a kid, and this is just something she really wants to do."
CrossFit and obstacle course racing have also helped Christian turn around his life. He broke his back and suffered extensive shoulder and leg injuries in a motorcycle accident in 2007. He spent months in bed while recovering and soon was 100 pounds overweight. Around the time he was finally able to get around without using a walker, Milla's mother left him.
"I was broken in every sense of the word — physically, spiritually, financially,'' he said.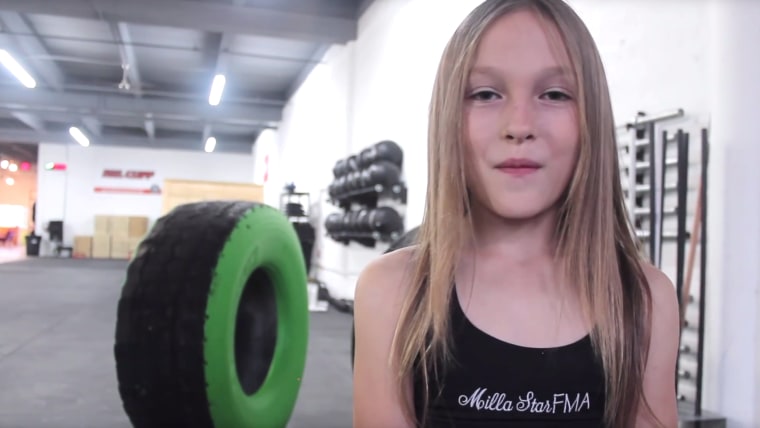 He began his recovery by going on walks on the beach with Milla, then began running every day after dropping her off at school. Next he joined a CrossFit gym with his brother and enjoyed it so much that he opened his own facility to train others for events like BattleFrog and Spartan races in addition to CrossFit.
"I just wanted to create a hero that Milla could look up to,'' he said.
RELATED: This type of exercise can take 10 years off your brain's age
Next up for Milla is an invitation-only "Athletes Race" in Miami on April 23 that includes paddleboarding for six kilometers, doing 400 squats, running five kilometers and more. Competitors also have to raise $5,000 for charity.
Milla now has about four or five of her classmates training at the gym after school.
"It's just something she loves to do,'' her father said. "Instead of video games, she just wants to work out every day."
Follow TODAY.com writer Scott Stump on Twitter.