Born in South Africa in 1975, Martin Pistorius suddenly began to succumb to a mysterious illness when he was 12. After going home from school with a sore throat one day, he stopped eating, started sleeping almost constantly, and stopped communicating. 
He gradually began to lose control of his body. He was treated for both cryptococcal meniningitis and tuberculosis of the brain — but no one really knew what was wrong. Doctors told his parents he was left with the mind of a baby and that they should take him home to die.

But he lived on. Pistorius left the hospital but spent more than a decade at home and in day care centers unable to move or speak. His family was told he was unaware of the world around him, but he says he actually began to wake up a couple of years after he became ill.
"For so many years, I was like a ghost. I could hear and see everything, but it was like I wasn't there. I was invisible," Pistorius told NBC News in an interview in his hometown in Essex county, England — his first U.S. television appearance.
Kate Snow: What it's like to interview 'Ghost Boy'
Now married, working as a web designer and getting worldwide attention for his autobiography, "Ghost Boy," Pistorius told his incredible story with the help of a device that speaks the words he types into a computer.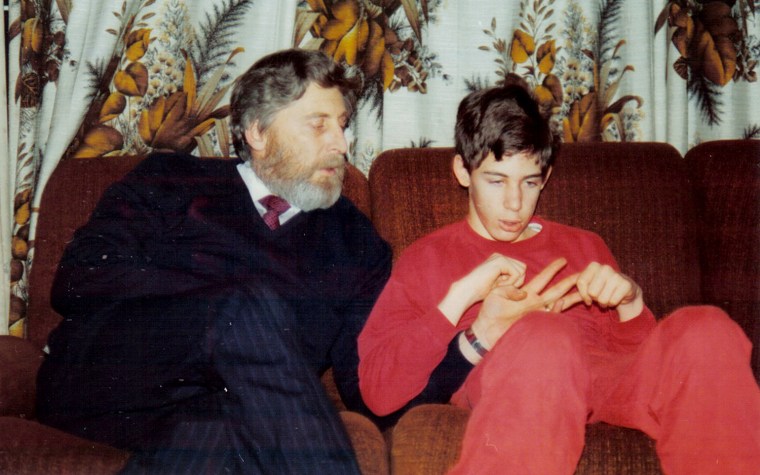 Even though his brain was fully functioning, there was no way to signal anyone he was alert with a body that would not cooperate.

"It was terrifying at times," he recalled. "What really got to me was the complete and utter powerlessness. Every single aspect of your life is controlled and determined by someone else. They decided where you are, what you eat, whether you sit or lie down, in what position you lie in, everything."
Pistorius tried many times to shift his body as best he could to signal his consciousness. But what he thought were big movements were actually hardly perceivable and he realized no one was able to see them.

He began to feel despair.
"At first, when I was trapped inside my body, my biggest fear was being alone, which I guess is kind of ironic. Because, in a sense, even though there were people around me, I was alone. I think it was more a case that I felt that, as long as my parents were around, there would be someone to look out for me. But if there weren't, then what?"
He spent his days in a care center where he was often positioned in front of the TV and watched hours of the children's show "Barney & Friends" playing over and over again. The singing purple dinosaur still triggers painful memories.
"I can't listen to or watch Barney now… Barney played, I guess you could say, a tormenting role in my life," he said. "For years, I would get flashbacks and have nightmares."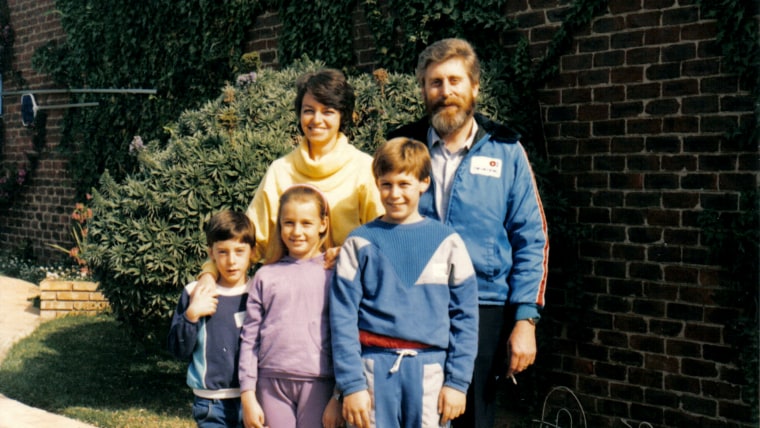 While all of his family was deeply affected by his illness, it was his mother who particularly struggled to come to terms with it. One night, after his parents had quarreled, his mother turned to her son and —unaware he could hear— told him he must die.
Pistorius was devastated, but understood why she said it.
"It broke my heart, in a way," he said. "But at the same time, particularly as I worked through all the emotions, I felt only love and compassion for my mother. My mother often felt that she wasn't a good mom and couldn't take care of me. One of the hardest things for me was I couldn't tell her that, 'No, you are doing great.'"
As day after day passed, Pistorius tried to find ways to keep himself occupied. He liked to observe things transform over time, like plants sprouting new leaves and the seasons changing. Even something as basic as watching a wet floor dry or following the sunlight move across the room kept him busy. He learned to tell time from the changing light, and if there were insects in the room, he liked to pretend they were racing each other.
But his best escape was his imagination.
"I used to live inside my mind, sometimes to such an extent, that I became almost oblivious to my surroundings," he said. "I've had conversations with myself and other people all in my head. I'd imagine I was doing all sorts of things."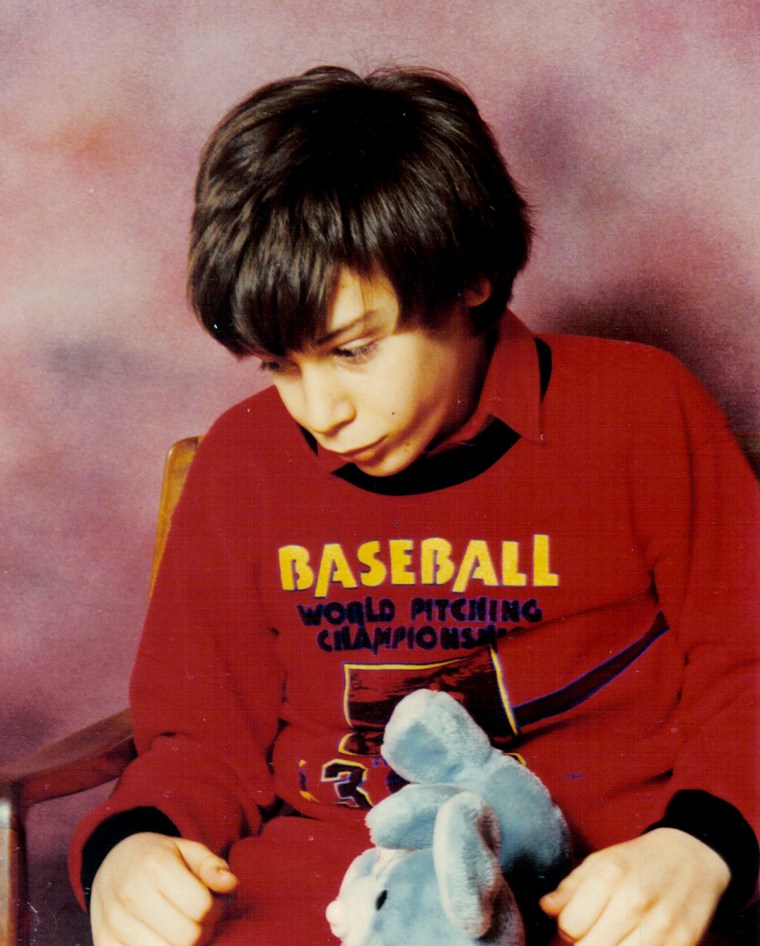 Pistorius also struggled with the "very real reality" that he would probably die all alone in a care home and he often missed his family.

"I was a child, at the end of the day. And what child doesn't want their mommy and daddy? And it was really hard to go through so many awful things without them, without anyone to comfort and protect you," he said.
But by 2001, there was hope.
A new worker at his care center began to sit and talk with him. Over time, she began to pick up on tiny signals that made her realize he was more aware than people thought. She urged his parents to have Pistorius evaluated at the Center for Augmentative and Alternative Communication where, for the first time, he could show people that he understood.
"She was the catalyst who changed everything. Had it not been for her, I would probably either be dead or forgotten in a care home somewhere," Pistorius said.
Being able to communicate with the help of special equipment changed everything. At first, he was limited to very basic expressions like, "I am uncomfortable," or "I would like something to drink." As he became better at using his communication system, he could say more.
"I don't think I will ever forget that feeling when my mom asked me what I'd like for supper and I said, 'Spaghetti Bolognese,' and then she actually made that. I know that must seem insignificant, but for me, that was amazing," he recalled.
Pistorius had to relearn everything, from reading and socializing to making choices for himself. With new stimulation and experiences, his body grew stronger and he began to regain movement. He was able to push himself in his wheelchair and learned to drive a specially-equipped car that he operates with his hands.
But he still worried he would be alone. He remembers thinking: "I have so much love inside of me and nobody to give it to."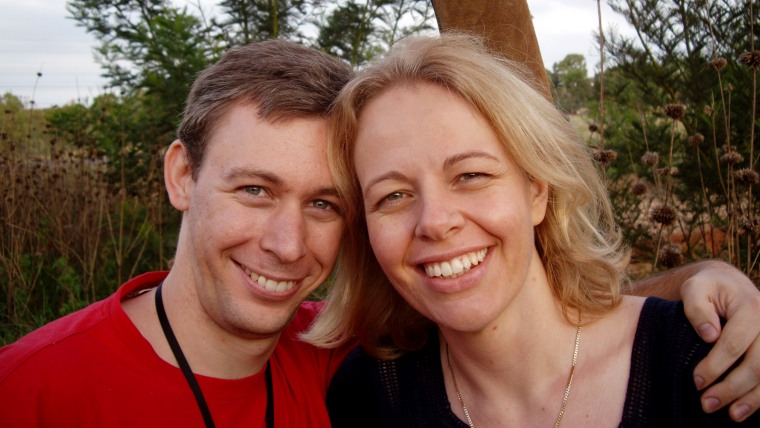 Enter Joanna, who knew his sister through a friend. They first saw each other on Skype on New Year's Day in 2008.
"(He) had such a nice smile and I just thought he's really attractive," she recalled. "He seemed like such a kind person."
"I just enjoyed being with her. She made me laugh," he said.
They married in 2009 in Britain, where the couple lives now. Though they initially decided to stay childless, they are now hoping to start a family. Pistorius is able to have biological children, Joanna said.
Pistorius tries to focus on his future rather than his past. He doesn't feel any resentment towards his parents and has forgiven his mom for telling him he should die all those years ago, he said.
He's grateful for simple things, like being able to have a conversation or the excitement of experiencing something new.
"Life can change so quickly, too, that it is good to appreciate what you have in this moment," Pistorius said, adding this advice: 
"Treat everyone with kindness, dignity, compassion and respect — irrespective of whether you think they understand or not. Never underestimate the power of the mind, the importance of love and faith, and never stop dreaming."

TODAY's A. Pawlowski contributed to this story.