Gabby Salinas isn't your ordinary politician.
Before running for the Tennessee State Senate, she survived cancer three times, worked in chemical biology to discover new drugs to treat diseases like the ones that threatened her own life, and suffered through the loss of her father and younger sister.
And she's only 30 years old.
Marlo Thomas, the national outreach director for St. Jude's Children's Research Hospital, stopped by TODAY recently to discuss Salinas' inspiring story. While Salinas lost the Senate race to Republican incumbent Brian Kelsey, she put up a good fight. In the end, she lost by only 2 percent of the votes.
Despite the outcome, Salinas remains optimistic.
"I've lost a father and I've lost a sister and my family has lived that for many years," she told TODAY. "There's a lot of things I lost in life. So whatever happens out of this, it's not something that I'm not going to be able to bounce back from or celebrate."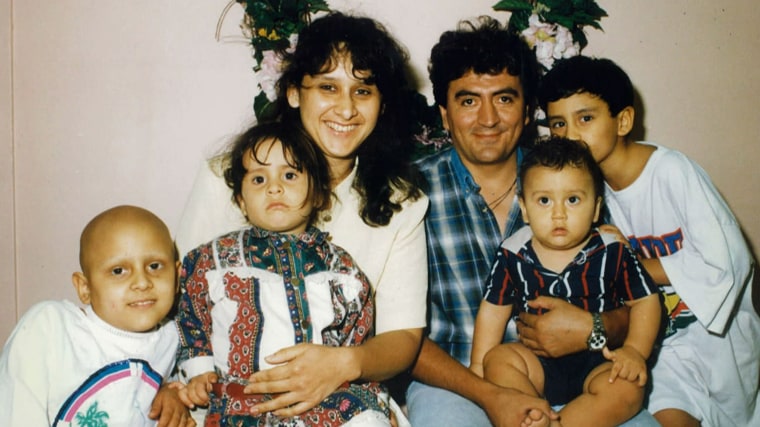 Salinas, who is currently earning her doctorate degree, explained that she ran because she wanted to work on healthcare legislation.
"Having grown up with a pre-existing condition and growing up in a time where I became an adult before the affordable care act had passed, I faced a lot of discrimination and that's how I got brought into politics and policy," she said.
Thomas, whose father founded the hospital, recalled seeing Salinas' story on the news years ago.
Salinas, originally from Bolivia, was 7 years old and had been diagnosed with Ewing's sarcoma, a rare cancer of the bones and soft tissue. She traveled to New York for treatment, but was turned away from one major hospital because her family could not afford the care she needed — that's when St. Jude's stepped in.
Marlo recalled meeting Salinas in the hospital several months later.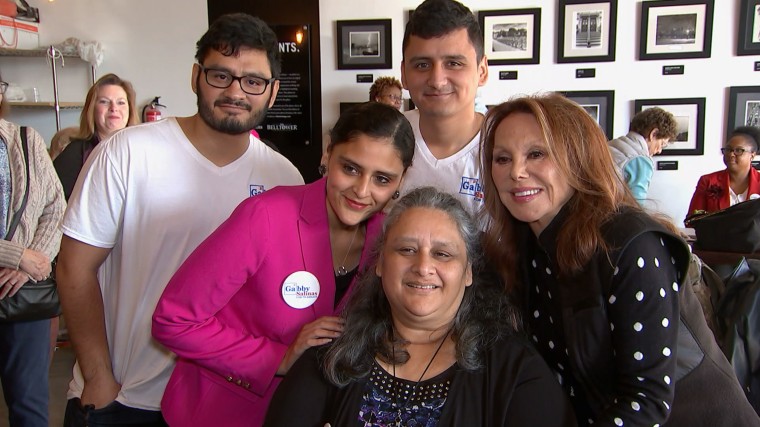 "That's probably one of the brightest moments of my life," she said on TODAY. "That this little child who could not sit, stand, walk, came running toward me. That was such a thrill."
Thirteen months after arriving at St. Jude's, Salinas' family was a in a car accident that killed her father and little sister and paralyzed her then-pregnant mother.
Years after surviving pediatric cancer, Salinas was diagnosed with a different type of cancer a second and third time. Each time, she received treatment at St. Jude's.
"They saved my life," she said. "I wouldn't be able to do anything if I hadn't received the treatment I received at St. Jude's."