Is 2018 the year of major food recalls? Instead of checking the fridge for eggs or lettuce, this time, take a peek at the frozen veggies in your freezer.
Stop & Shop, Giant and Martin's grocery stores have all announced a recall for each of the stores' private brands of frozen broccoli due to a possible listeria risk.
According to a release issued by the FDA, packages of Private Brand Frozen Broccoli Cuts (16 ounces) with a sell by date of Mar 15, 2020 and UPC code 68826700926 are the bags that are part of the recall.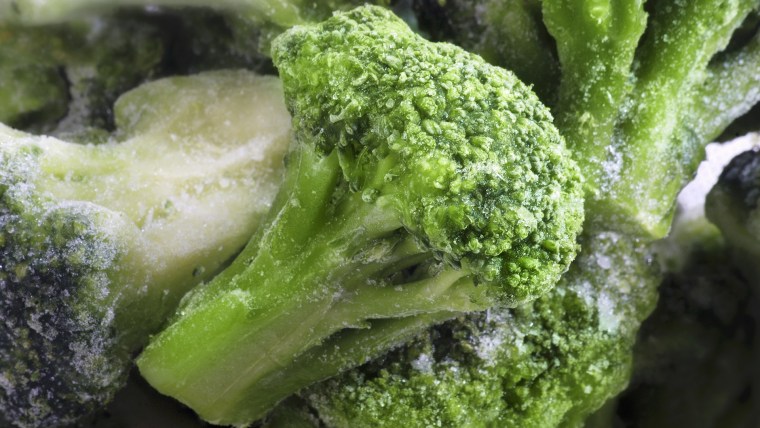 No illnesses have been reported yet, but each of the stores have removed the veggies from their frozen foods sections after a product sampled by the state of Connecticut's Department of Consumer Protection tested positive for Listeria monocytogenes.
While healthy people rarely contract listeriosis, it can cause a variety of symptoms including high fever, severe headache, neck stiffness and nausea. And it's especially harmful if a pregnant woman consumes it as an infection could lead to a miscarriage, stillbirth, premature delivery, or a life-threatening infection of the newborn.
It can also be serious or even fatal if it's consumed by infants, people 65 or over, or someone with a weakened immune system.
The CDC reports that about 1,600 people get listeriosis in the U.S. each year.
This scare comes after a string of major recalls including romaine lettuce, which was recalled due to an E. coli risk, 200 million eggs due to a salmonella outbreak and ground beef from Kroger containing possible plastic pieces.
If you do shop at Stop & Shop, Giant or Martin's and need frozen broccoli for a recipe, you can rest assured that none of the bags found in the stores currently are part of the recall since they've all been removed.
However, if you've already got a bag (or two) at home and see that it's part of the recall, you can return it to the store for a full refund.