For many teenage girls, periods are not only embarrassing to talk about, they're also expensive.
One New York City councilwoman set out to change that, and her work reached a groundbreaking milestone this week.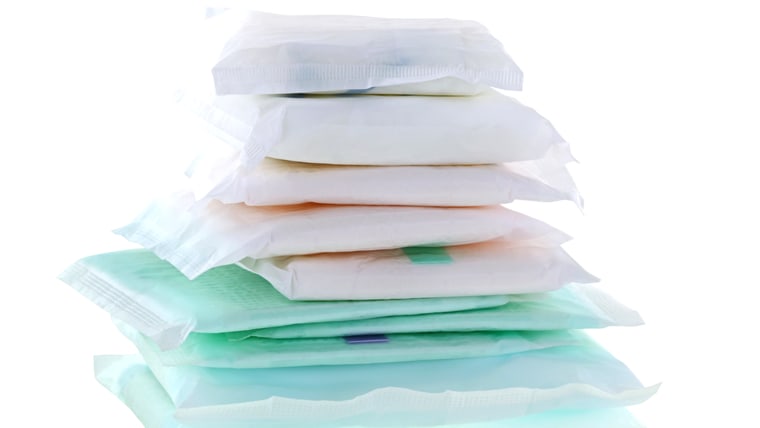 Council Member Julissa Ferreras-Copeland and the New York City Department of Education announced that 25 public schools located in Queens and the Bronx will be outfitted with dispensers filled with free feminine hygiene products for students.
The decision comes after the success of a pilot program launched last year at the High School for Arts and Business. The school reported a 2.4 percent increase in attendance after the dispensers were installed.
A matter of dignity
The initiative is part of the councilwoman's overall plan to give access to essential feminine care for low-income girls and to promote dignity and respect around menstruation, according to a press release issued by her office.
"No young woman should face losing class time because she is too embarrassed to ask for, can't afford or simply cannot access feminine hygiene products," Ferreras-Copeland said in a statement.
She likened tampons and pads to toilet paper, saying they help prevent health risks as well as allow girls to fulfill their daily activities without interruption.
Praise for this program is popping up around the country, including on Twitter where users are tweeting about it with the hashtag #freethetampon.
Yet, the New York City initiative is just one piece of a bigger conversation happening around periods right now.
RELATED: 'Normal Barbie' doll comes with a new accessory — menstrual pads
Taxes on tampons
Advocate Jennifer Weiss-Wolf, the Vice President for Development at the Brennan Center for Justice, has teamed up with Cosmopolitan magazine to create a Change.org petition. The petition urges the 40 states that currently tax women's hygiene products to eliminate the unfair tax.
Tampons and pads cost upwards of $70 a year, making it an expensive necessity even before the increased cost from sales tax. And, when you consider things like a bag of chips might not be taxed, many are asking, "Why?"
"We created this petition to raise the dialogue to the national level," Weiss-Wolf told TODAY.com. "And that's exactly what it's done."
She points out that President Obama has said he doesn't know why states would tax these products as luxury goods, and new pieces of legislation involving it have been introduced.
In fact, just today the Chicago City Council announced they will no longer tax these products, and yesterday New York state Assemblywoman Linda B. Rosenthal announced that her bill to exempt tampons and pads from sales tax just passed the Assembly unanimously.
RELATED: Maryland woman leads push to get bras and feminine products to homeless women
"This is just the tip of the iceberg," Weiss-Wolf said with excitement, adding that the movement doesn't have a big corporation behind it. "It's just people like me and people I've met who are throwing their intellect, energy and time behind it."
As for the future of the efforts, she said she would love to see the sales tax on feminine hygiene products eliminated in all the states. She also said she hopes more programs like the one in the 25 New York city high schools will happen.
"Nobody should have to compromise education," she said. "This is not a choice or a luxury — it's a biological function."