When Selah and Shylah Oglesby entered the world fused together at their tiny bellies, their parents weren't sure if both sisters would survive.
Two years later, the Indiana family is gathering for a celebration. The identical twin girls are turning 2 on Thursday, separated, happy and thriving.
The Oglesbys found out they were having conjoined twins during a routine ultrasound 20 weeks into the pregnancy.
"My heart sank," Misty Oglesby, 36, told TODAY. "I thought: How are we going to handle this? It was just shocking."
Related: Couple expecting conjoined twin girls hope they can beat the odds
There was more somber news to come. One of the twins had a heart defect. Doctors told the family that the babies only had a 5-25 percent chance of survival. Oglesby was offered the choice of terminating the pregnancy, but she didn't consider it an option.
"I just thought, if I have 20 minutes with them or I have 80 years with them, I have to at least give them a chance," she said.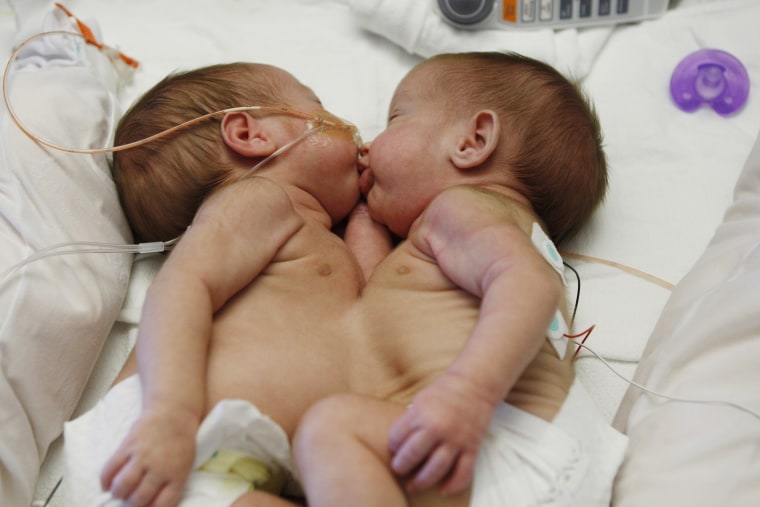 Oglesby gave birth via C-section on October 27, 2014, at the University of Cincinnati Medical Center. The twins, delivered 31 weeks into her pregnancy, were able to breathe on their own.
Conjoined at the abdomen, they shared a liver, the bottom of their sternums and part of their diaphragms. But their hearts, lungs and intestines were separate.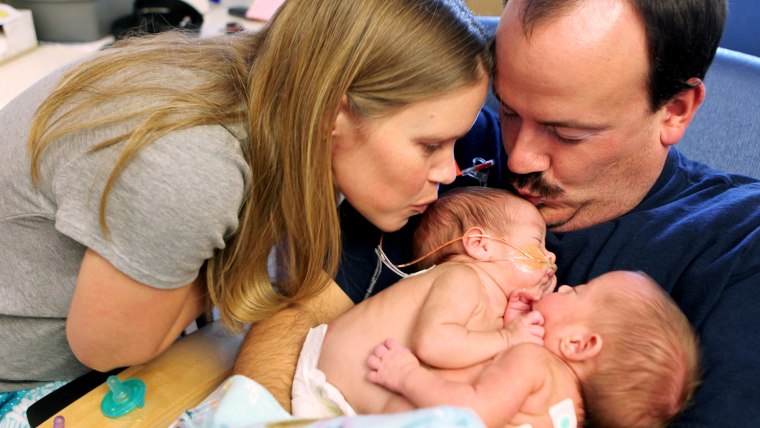 The immediate concern was for Selah, the twin born with a complete atrioventricular canal defect — a hole in the center of the heart.
Surgeons at Cincinnati Children's Hospital separated the girls on January 28, 2015, during an operation that took about 12 hours. The twins were 3-months-old.
Selah also had two open heart surgeries and endured a number of complications, including an infection of the intestines. She was so weak and fragile at one point that doctors urged Oglesby's husband Curt to rush to the hospital because they weren't sure the little girl would make it.
Related: Conjoined twins recovering after being separated at the head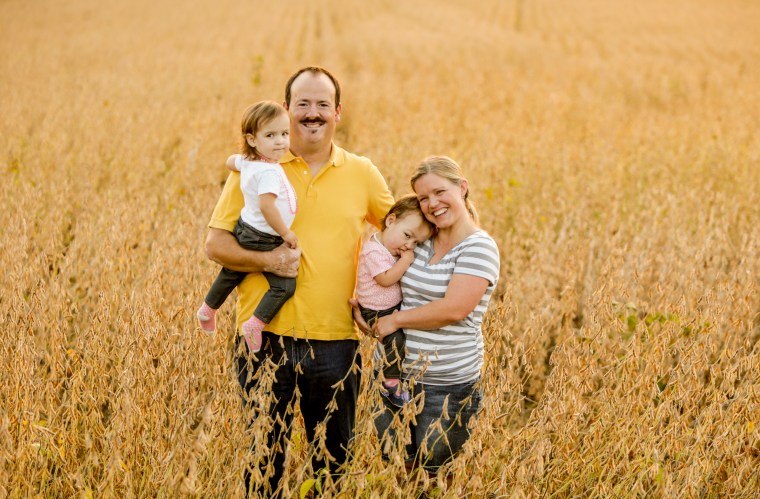 But Selah pulled through.
"She is a fighter," her mom said. "She has a drive to live… she's amazing."
The twins were 16-months-old when they finally came home to the family farm in Laurel, Indiana. Oglesby is "in awe" of their progress, she wrote in the hospital's blog.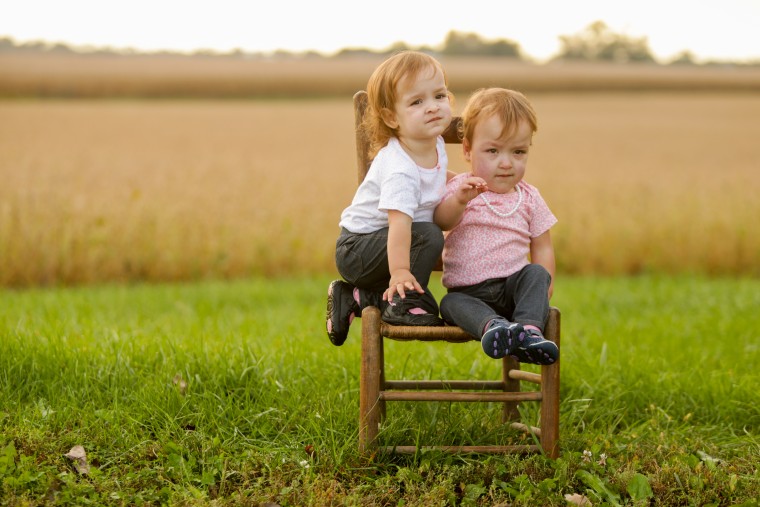 The prognosis for the girls is encouraging, with Shylah ahead of Selah in development, said Dr. Foong-Yen Lim, surgical director of the Cincinnati Fetal Center at Cincinnati Children's.
Selah is working with physical, occupational and speech therapists. Her heart function is now normal. Both sisters still need nutritional supplement via a feeding tube.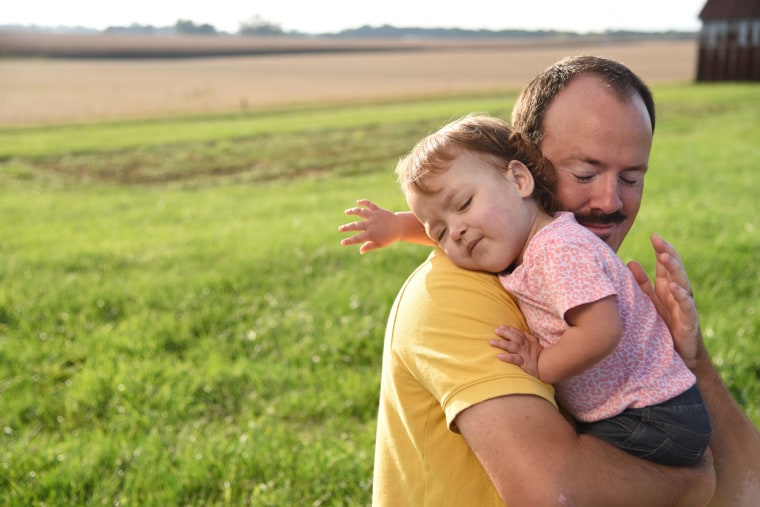 Oglesby calls her daughters very happy little girls who are doing "awesome."
They're typical toddlers, running around the house, getting into everything, throwing tantrums and starting to talk, she said.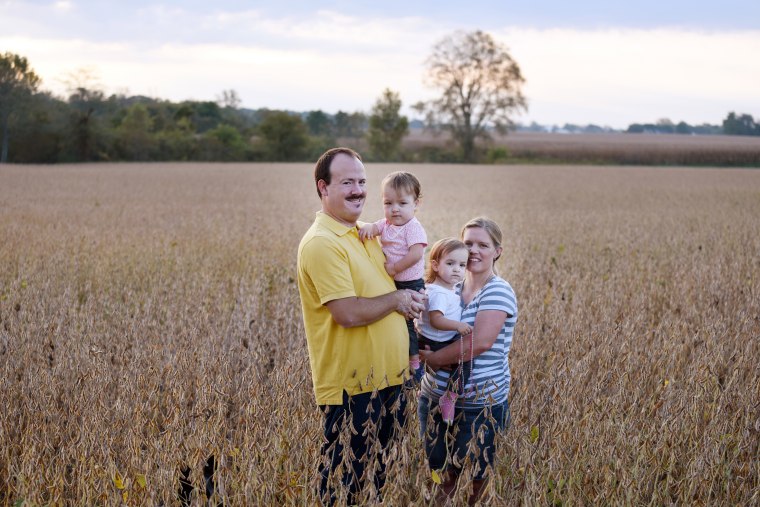 Still, the experience has changed her.
"It's something that shook me to the core. It's the hardest thing I've ever been through," Oglesby said.
"I don't take one day for granted. Every little milestone they meet, every bite that they take… everything is just a huge victory. I enjoy every moment of it."