Two of the smallest and most famous patients at Texas Children's Hospital in Houston are celebrating a milestone two months after an epic surgery.
Knatalye Hope and Adeline Faith Mata, the formerly conjoined twin girls, marked their first birthday on Saturday, complete with a "Frozen"-themed party.
"They've made tremendous progress and I can't be happier with how they're both doing. In fact, they're doing shockingly well," Dr. Darrell Cass, pediatric surgeon and co-director of Texas Children's Fetal Center, told TODAY.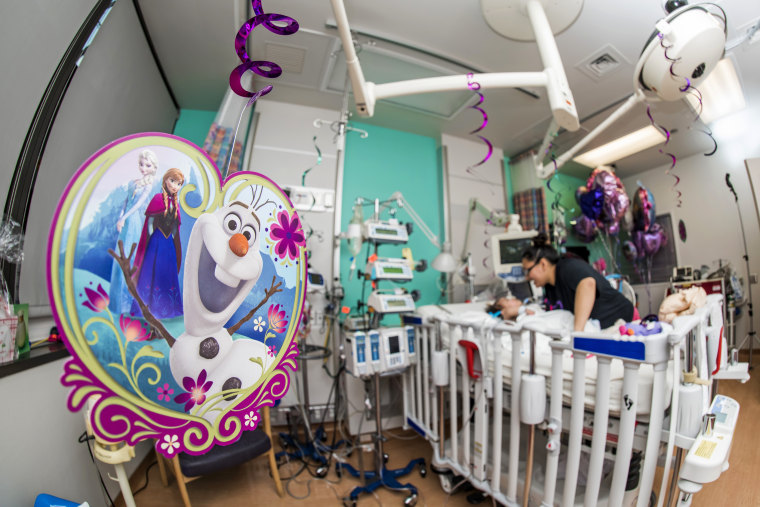 "God, it's been a year. It went by so fast. I feel like just yesterday they were born," their mom Elysse Mata said in an interview with hospital staff.
"Now they're good and healthy and hopefully headed towards home."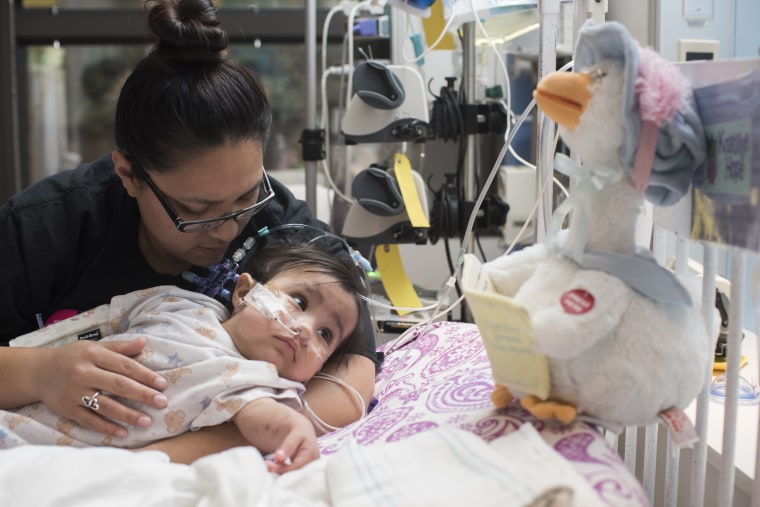 The girls were joined at the chest, sharing their lungs, diaphragm, liver, intestines, colon and pelvis. Early on, doctors put their chances of survival at 20 percent, which inspired their parents to choose the middle names of Faith and Hope, according to a family Facebook page.
Born last April via cesarean section 31 weeks into Mata's pregnancy, they weighed 3 pounds, 7 ounces each.
The girls were separated on Feb. 17 at Texas Children's Hospital during a complex surgery that lasted 26 hours and involved 12 surgeons, six anesthesiologists and eight surgical nurses. An exact 3-D printed model of the twins' anatomy helped surgeons plan the best way to ease them apart.
The surgery was a success, though Knatalye is doing better than her sister. Knatalye is breathing well on her own and may be discharged in the next couple of weeks, said Cass, who was the lead surgeon during the separation procedure.
"She's just really doing very well," Cass said.
Adeline has some breathing issues so she requires assistance from a ventilator, but Cass believes that's temporary. She was being moved from the critical care unit to the intermediate care unit on Wednesday and may go home within the next month or so, he said.
Meanwhile, both twins have been back in the operating room since February.
Last week, Adeline underwent tracheostomy surgery to help her breathing and lung development. Doctors also removed the metal rods placed in her pelvis during the separation procedure and took out some shunts in her bladder. Then, they placed a gastrostomy button — a tube that helps deliver food and medicines until a child can chew and swallow.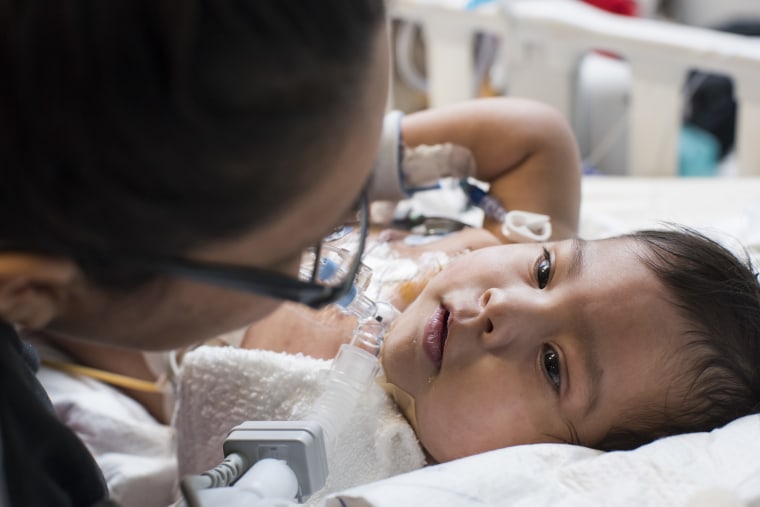 Adeline remains in the hospital's pediatric intensive care unit, along with her sister Knatalye, who on Monday underwent a similar operation to remove the rods in her pelvis and add a gastrostomy button.
Both girls are "awake, alert and interactive," the hospital said in a statement. Both are receiving daily physical and occupational therapy.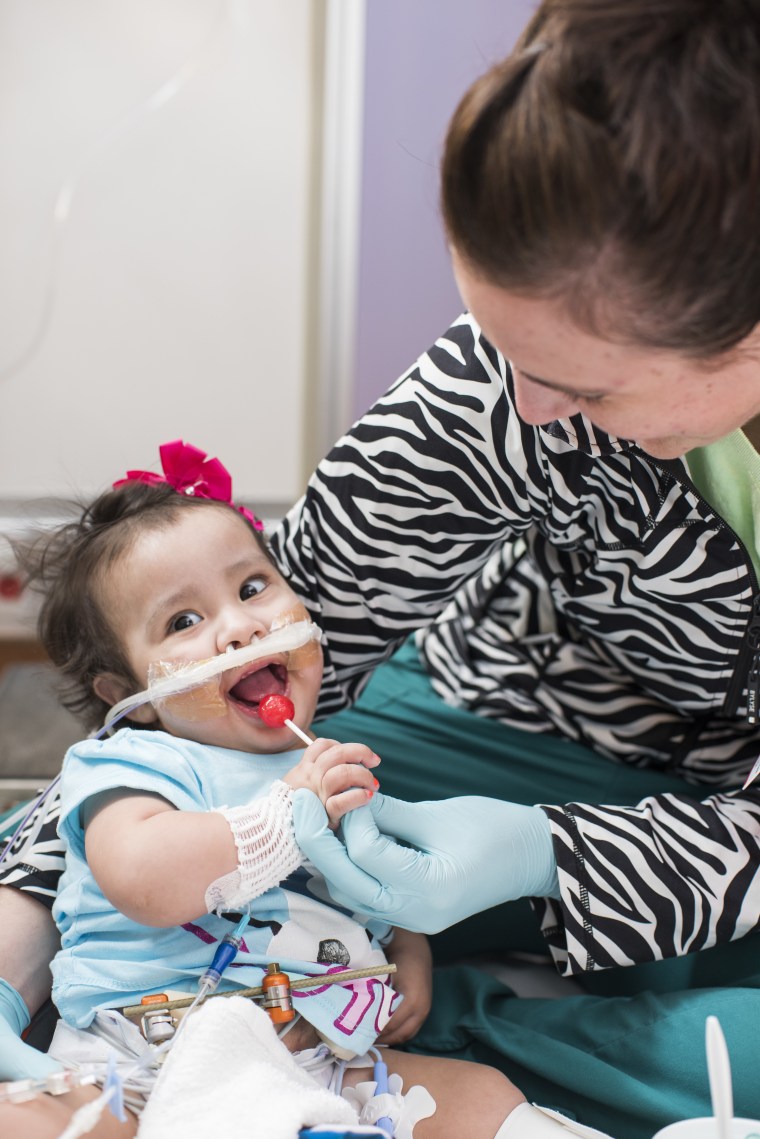 And though they spent 10 months connected to each other, the twins already have distinctive personalities: Their mom described Knatalye as the "playful, talkative" girl. "I call her the wild child," she said, "Adeline's our more calm and quiet" baby.
Cass expected both girls to have very healthy, normal lives.