Staff Sergeant Brandon Dodson was in the best shape of his life when he was severely wounded in a hostile attack in Sangin, Afghanistan in 2014. An improvised explosive device (IED) detonated and blew off both of his legs, fractured his pelvis and caused many other injuries to his body. Yet less than two years later, Dodson, 31, a lifelong surfer from San Diego, California, is back in top form.
Last week, Dodson won five medals — including a gold medal for his 50-yard breast stroke — at the Department of Defense Warrior Games in West Point, N.Y.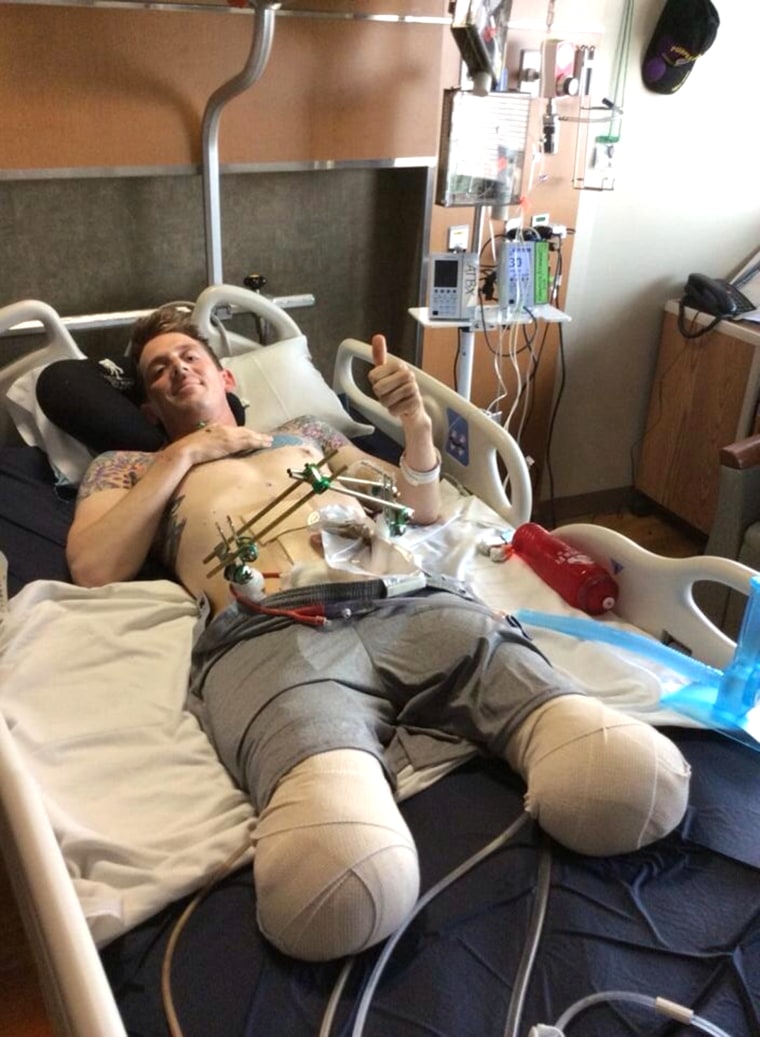 RELATED: Vietnam veteran surprised by retired Marine's kind act: 'Lunch is on my, soldier!'
The Warrior Games are an annual Paralympic-type event, designed to showcase the spirit of the nation's wounded, ill and injured service members and veterans from all branches of the military.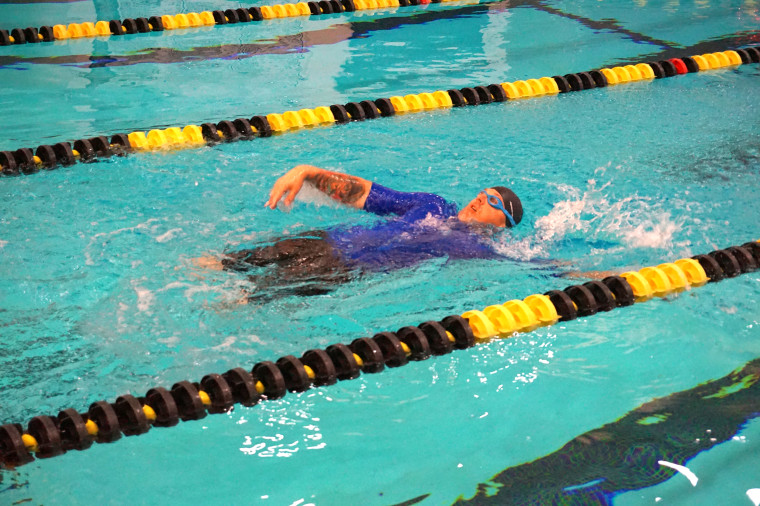 Though Dodson is back to his A-game now, the recovery process hasn't been easy for the United States Marine Corps staff sergeant.
RELATED: A 104-year-old WWII veteran realizes his dream of becoming a college student
"Immediately following my injury, I had surgery every Monday, Wednesday and Friday. It's brutal on your body, and it's hard to feel normal when you're going under the knife three times a week," Dodson told TODAY.
"Once I was well enough, the adaptive sports representative encouraged me to go on an athletic event," Dodson said. The first trip was a 75-mile soldier ride through Miami, on hand cycles, over the course of three days.
RELATED: 'Oh my gosh!' Watch this military dad surprise his family with early homecoming
"It turned out that trying new sports was fun and I still felt competitive — I didn't know how to play most of the sports with legs, so it wasn't a huge deal to learn without them."
In February, while Dodson was on active duty at Walter Reed Army Medical Center in Bethesda, Maryland, a colleague suggested he head to Marine Corps Base Camp Pendleton, in California, to try out for the games.
When Dodson made the cut, he was equally surprised and inspired.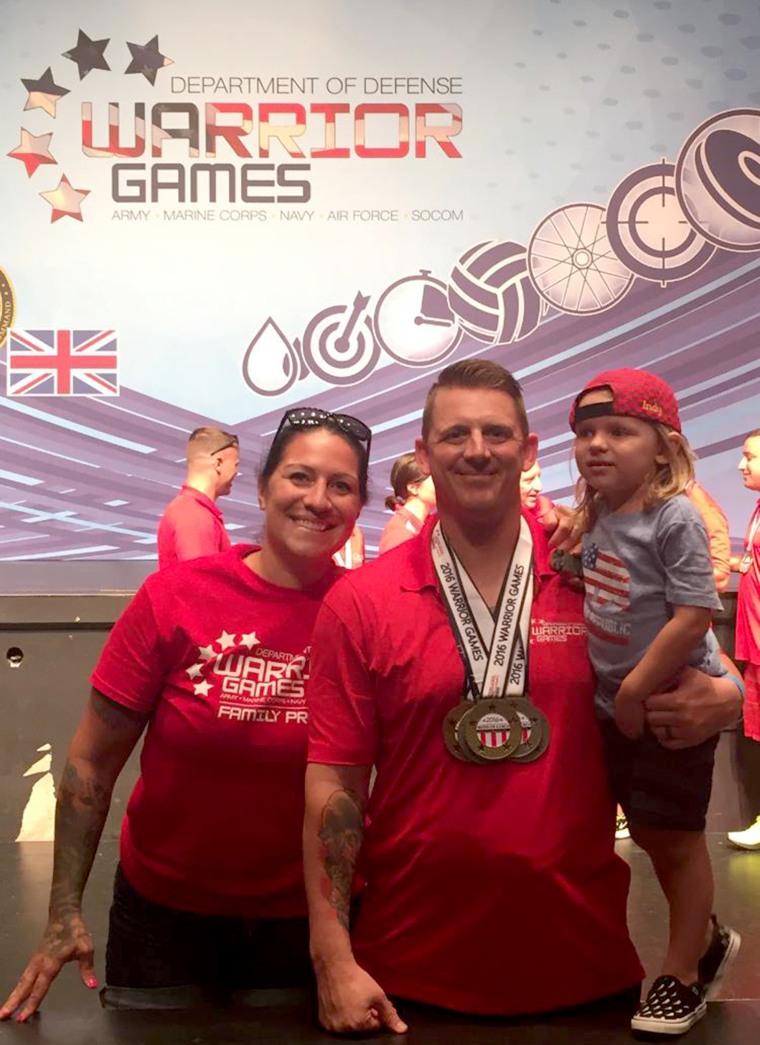 "I was doing it for fun then, but now after competing in the actual games, I want to get better. I know I can continue to improve on my athletic performance, and that's my goal for the future," Dodson revealed to TODAY.
Dodson wasn't just a competitor at the Warrior Games, he was a team leader who inspired everyone around him, including Brian McPherson, a senior manager at the Semper Fi Fund, which provides financial assistance to ill and injured U.S. Armed Forces members and sponsored Dodson.
"His team members looked for guidance from him, from the volleyball court to the swimming pool, and all events in between," McPherson told TODAY. "Brandon led the Marine team in the pool — usually setting the bar as the first one in the pool each day for practice, and the last one out."
In addition to inspiring his teammates, Dodson's wife is in awe of his progress and athletic success.
"I couldn't be more proud of his accomplishments at the games," Dodson's wife, Jasmine, told TODAY, via email. "This world is still very new to us, but I'm very surprised of the impact that sport has had on his recovery. It really has shown him that there are no limits as to what he can do because he doesn't have any legs."
Like his wife, Dodson places a huge emphasis on sport for his speedy recovery.
"Recovery through sport is certainly not the only way to rehab after a major injury, but it was a major player for me," Dodson said. "It helped me keep my wits sharp, and helped me stay healthy mentally and physically."
Dodson's new goal is to return to the Warrior Games next year — and return home with multiple gold medals.