Catherine, the Duchess of Cambridge, had a heartfelt reunion on Tuesday!
The duchess, who is expecting her third child with husband Prince William in April, was visiting the Royal College of Obstetricians and Gynecologists in London to hear more about the institution's programs to lower maternal and newborn mortality rates when she saw the midwife who helped deliver Princess Charlotte.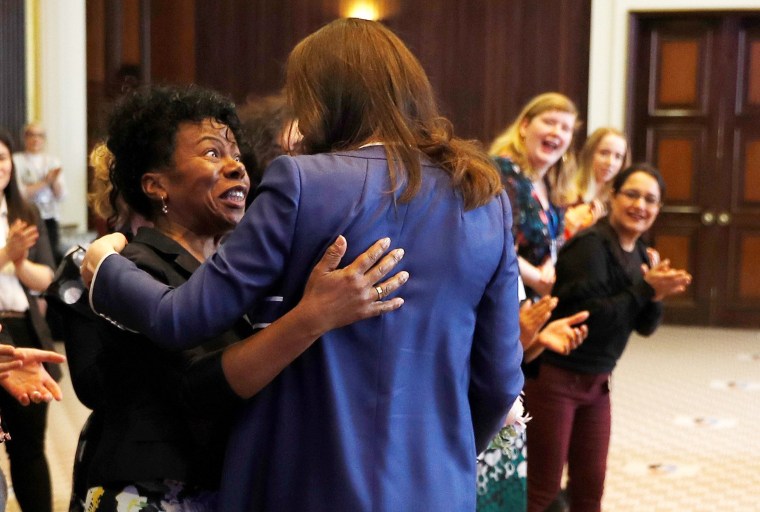 Photos were taken of Middleton, 36, hugging and chatting with Professor Jacqueline Dunkley-Bent. According to Reuters, Dunkley-Bent helped deliver daughter Charlotte in May 2015 at St. Mary's Hospital, where their eldest son, Prince George, was also welcomed into the world in 2013.
The duchess also spent time at St. Thomas' Hospital to launch the Nursing Now campaign, which is aimed at raising the profile and status of nursing worldwide. She was seen meeting with nurses and families on the Snow Leopard Ward, where many nurses care for children on long-term ventilation.
During remarks at the hospital, Middleton said the campaign means a lot to her personally because her great-grandmother and grandmother were both volunteer nurses.
"Nurses are always there," said the duchess. "You care for us from the earliest years. You look after us in our happiest and saddest times. And for many, you look after us and our families at the end of our lives. Your dedication and professionalism are awe-inspiring."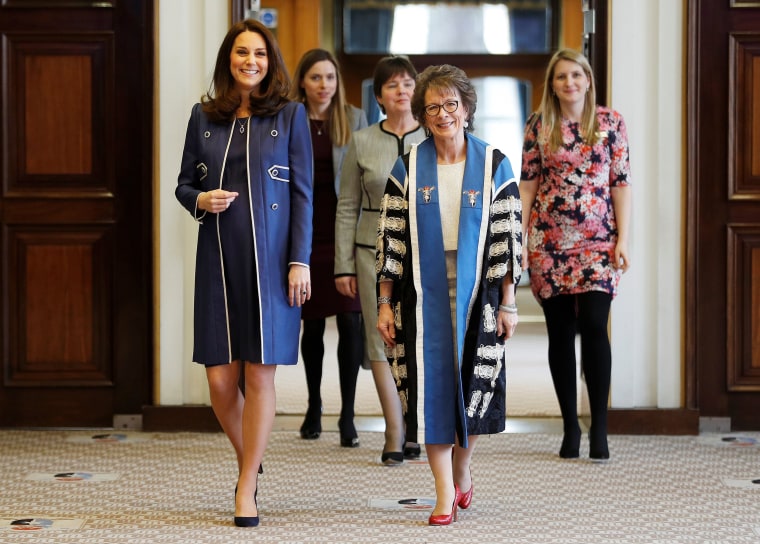 Middleton also noted that in order to keep pace with global demand, the world will need 9 million additional nurses by 2030.
"In simple terms, that's about 2,000 more new nurses every day for the next 12 years," said Middleton. "This shows that we must act now to support and develop nurses with the skills and talent to cope with future global health needs."