Amos Clifford is the founder and director of the Association of Nature and Forest Therapy Guides and Programs. Forest therapy has taken off in the U.S. as a way to lower stress and boost happiness using the healing power of nature. He explains why forest therapy works and what it's like to take part.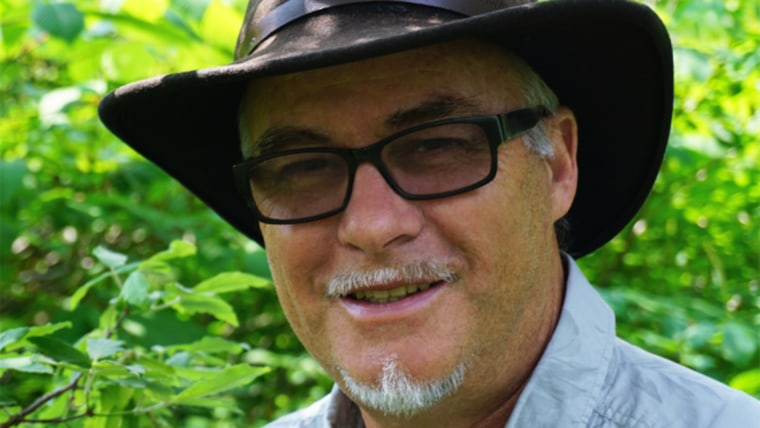 If we spend time in forests — just being present and using our senses to connect with the forest — there's quite a wide array of healing benefits.
We now live in times where we're chronically stressed. As we were evolving, we developed this great capacity to respond to threats in our environment, the fight or flight response. In our culture, that kind of stimulation is constant. So our nervous systems are doing something they're not designed to do: They're keeping us constantly a little bit on edge.
The health consequences of that are big: Heart disease, high blood pressure, immune system issues.
The forest therapy that's evolving here is inspired by the Japanese practice of Shinrin-Yoku, or "forest bathing," but we're not trying to replicate that practice. We're not exercising, we're moving slowly.
Related: Feeling 'brain fatigued?' Recharge your mind and body with forest therapy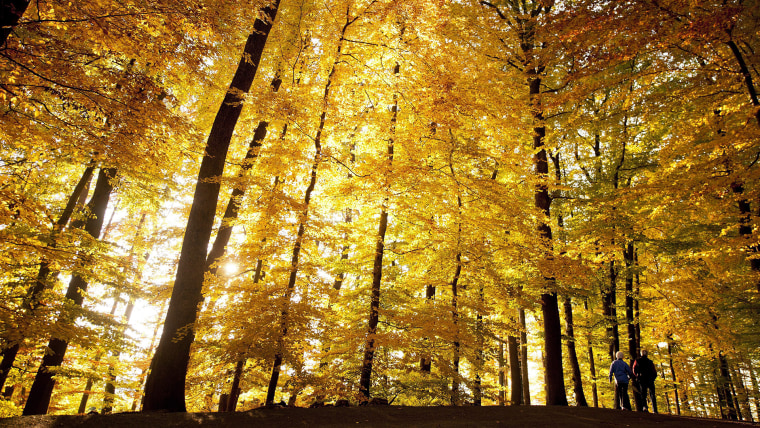 Our typical walks are about three hours. We go maybe a quarter to a half a mile in that time, so we're not hiking, you don't have to be fit. We choose really easy trails. The ideal scenario is a fairly nearby forest with a fairly thick and developed canopy, where it's quiet, the trail is very gentle, easy to get to, and there's a stream.
As long as you've got trees around and you're using these kinds of methods, you can have a good experience at home, in your garden. I've guided in city parks and had really great experiences. It's very adaptable.
It's really typical that about an hour into it, paradoxically, people will feel a moment of stress because they feel like, "Oh, I should be off doing something productive." We help them get through that.
Even in a three-hour walk, we see a reset of the nervous system, where people start coming back to a healthier baseline. They're away from their devices, they're not in traffic, they're not watching the 24-hour news cycle. They're very much in the present moment.
The body, in those circumstances, has this incredible capacity for healing itself.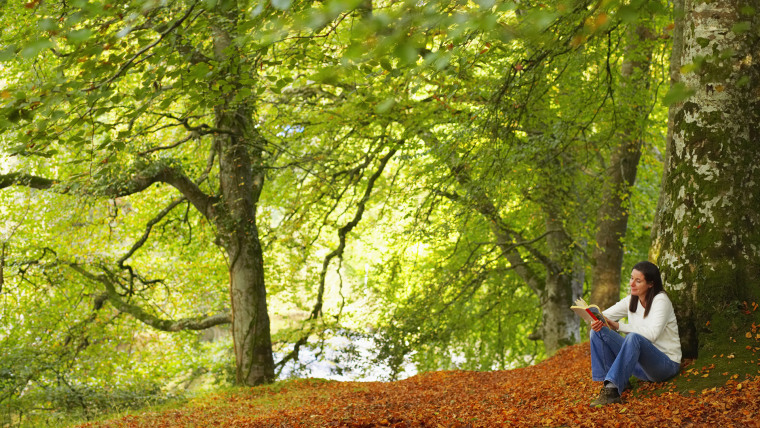 On one walk, a couple of hours in, this woman had a puzzled look on her face and she said, "I feel like something is missing," but she couldn't put her finger on it. Then later she said, "I realize what's missing: I've had back and neck pain for two years that has never stopped. That pain is not with me right now."
On a psychological level, we find people become more relaxed, happier; they seem to have more of a sense of inhabiting their lives in a way that feels right to them.
People say that after one walk or a series of walks, they find it transformative in the sense that they start looking at their life in a new way. They sometimes make significant life decisions.
Why is nature so healing? It's home. We evolved out of the forests and there's something really deep in us that has a sense of recognition of forests. We seem to be wired for it.
Studies have looked at the aerosols trees emit, phytoncides. In some ways, they're the plants' immune system. When we inhale those, there are some benefits.
You get away from the 24-hour news cycle. You get off the freeway where at all times in your mind you're aware that every second is a life or death decision, even if it seems routine.
It's mindfulness-based stress reduction. We're just being present, tuning into our bodies, remembering that we have bodies — there's something about that that appears to be good for us.