This year's flu season has led to the usual surge in visits to the doctor and hospitals. It also has brought to light tragic reminders of the virus' impact on some of the most vulnerable victims: children.
A 10-year-old Connecticut boy is one of the latest pediatric deaths resulting from flu. Fourth-grader Nico Mallozzi died Sunday after falling ill while traveling with his hockey club in upstate New York.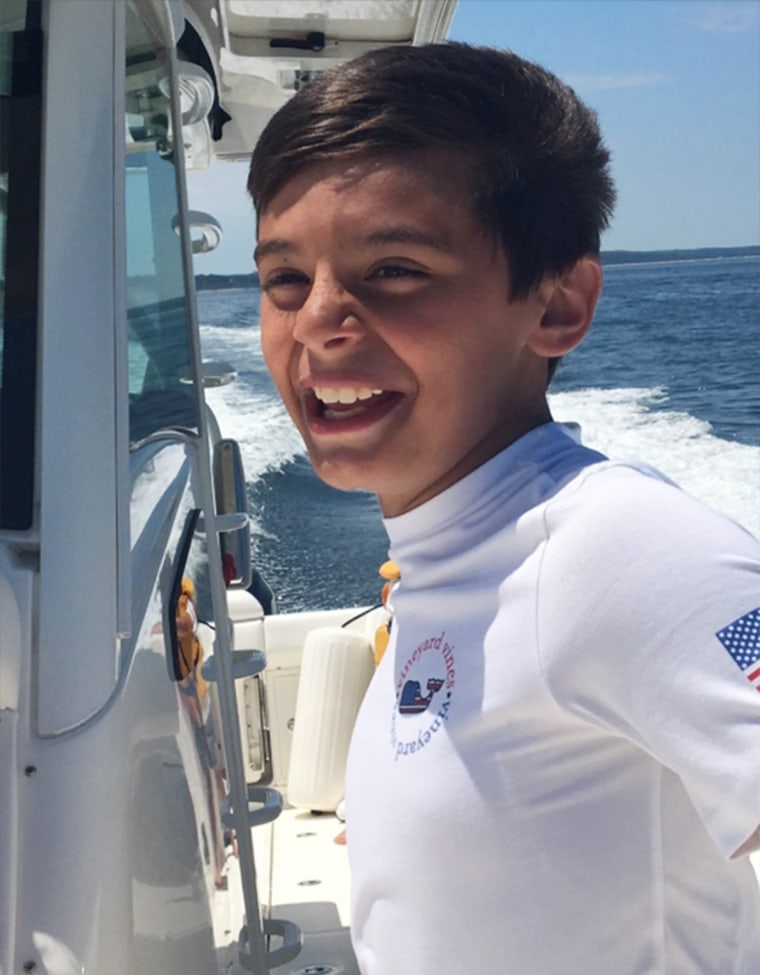 He was diagnosed with Influenza B, which contributed to pneumonia complications and led to sepsis, Dr. David M. Reed, public director of health in New Canaan, Connecticut, told NBC4 New York.
"There are no words to describe the loss we feel," Nico's parents said in a statement on a GoFundMe page set up for the family. "But we are so appreciative and grateful for the outpouring of support from so many in our hockey family and local community."
Nico's 12-year-old brother, Joey, has also tested positive for the flu and has been hospitalized.
The flu season is in full swing and present in all 50 states. Prior to Nico's death, the CDC reported that the virus had killed 20 children.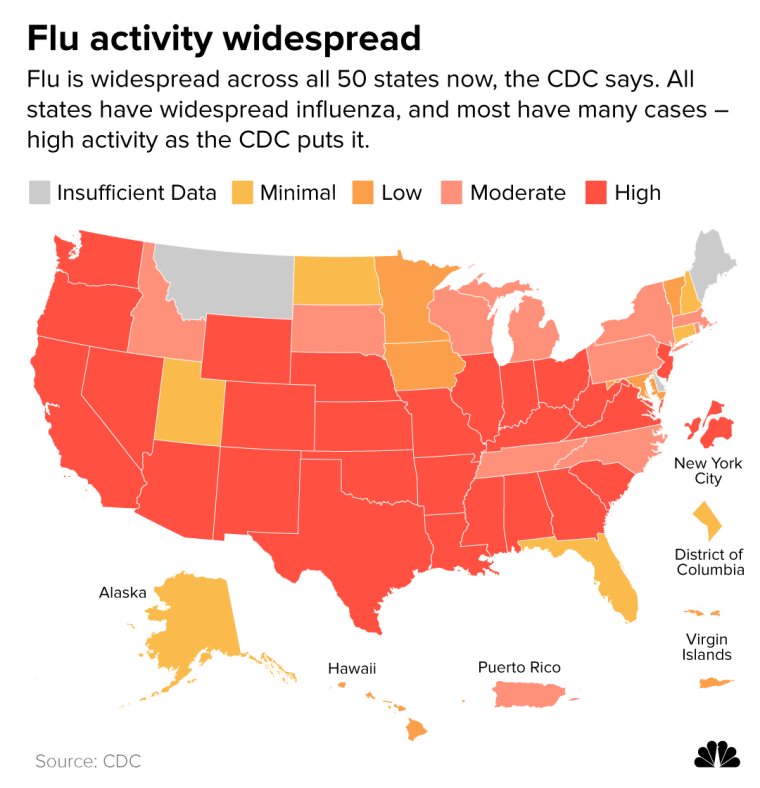 Hospitals are struggling to keep up with a surge of flu-related cases and while experts say it's too early to declare how bad this flu season will be, troubling signs have bubbled up throughout the country.
The recent death of a 21-year-old fitness buff from Pennsylvania served as another chilling reminder that the virus can kill anyone, including seemingly healthy young people.
The first and most important step to protection against flu viruses is getting a vaccination, according to the Centers for Disease Control and Prevention. Even if only partially effective, this season's flu vaccine can lessen severity of symptoms if someone gets sick.
Most children who have died of flu in recent years were not vaccinated against the virus, according to a study last year by CDC researchers. The report found that at least three-quarters of kids who died from influenza between 2010 and 2014 had not been vaccinated in the months before they got sick.
It was unknown whether Nico and his brother were vaccinated.
It's not too late to get a flu shot — a typical season can last as late as May — although it may take up to 2 weeks for full protection. The flu is rarely an emergency but the doctors urge parents to get children to an emergency room if they have these symptoms:
Fast or troubled breathing
Bluish skin
If they don't drink fluids or cannot be awakened.
Adults also need immediate medical help if they have:
Difficulty breathing or shortness of breath
Pain or pressure in the chest or abdomen
Sudden dizziness or confusion
Severe vomiting
The CDC also has additional suggestions on what to do after coming down with the flu.