A 6-year-old Florida boy fighting rabies has died, his father said Sunday.
Ryker Roque was being kept under anesthesia in an Orlando hospital in a desperate bid to save him from the deadliest virus there is.
The family was trying an experimental technique called the Milwaukee protocol, which has saved at least two other children in the U.S. and 18 people around the world, according to its inventor, Dr. Rodney Willoughby of Children's Hospital of Wisconsin.
It started when Ryker's father, Henry Roque, found a sick bat.
"(I) found a bat, put it in a little bucket, put it on the porch and I had asked my son, 'don't touch it under any circumstances'," Roque told NBC News.
"So, apparently he put his hand in there and touched it and he said it only scratched him, so I frantically googled it real quick and it says to wash his hands with soap, hot water for five minutes."
They knew they should have taken Ryker for immediate medical attention but relented when Ryker cried at the thought of getting shots.
A week or so later, Ryker complained of numb fingers and a headache. Henry feared he'd hit his head while playing and rushed him to the hospital.
When Henry Roque mentioned the bat, doctors became alarmed. "I mean, alarms, bells, whistles went off," he said.
"They went frantically looking for the other doctors to tell them that it was a bat and how severe it was. And then they all came in. We had a conference and they explained to me that it's almost always lethal."
Rabies can be prevented if someone is vaccinated before they start developing symptoms. But once symptoms start to show, the disease has spread to the brain and is virtually impossible to stop.
When reached last week, Willoughby, a pediatrician, said he could not comment Ryker's case but said he regularly consults with medical teams trying to save rabies victims around the world.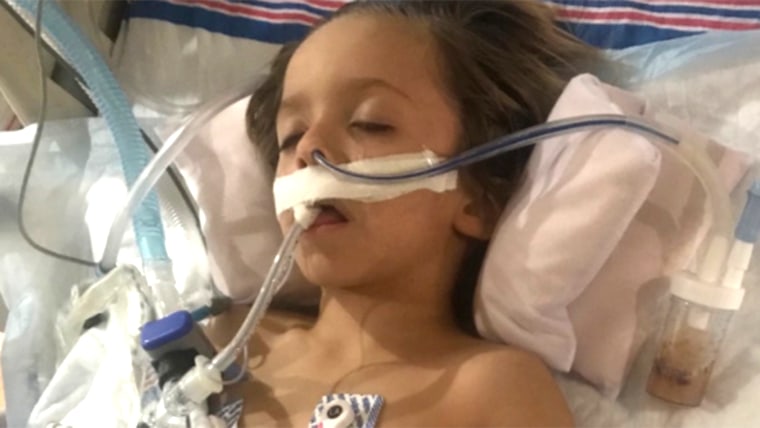 The first person saved this way was Jeanna Giese, who was 15 in 2004 when she developed rabies. Willoughby's protocol, which included sedation and treatment with antiviral drugs, cured her.
"She's doing wonderfully," Willoughby said. "She never even missed a school year."
Giese even overcame the damage done to her brain by the virus.
"She's married, she had twin children," he said. "She's doing so well I never hear from her."
Any mammal can get rabies, and the disease causes horrible symptoms as the virus attacks the nervous system. It can make an animal aggressive and violent and can cause severe pain. Victims eventually fall into a coma and die when they can no longer breathe properly.
Globally, the World Health Organization says 55,000 people die of rabies every year, with dogs the source of 99 percent of these fatal bites.
People can survive if vaccinated immediately after a bite or other exposure to rabies. But the few U.S. cases are usually in children who have been bitten by bats and either do not realize they were bitten — bats have tiny teeth — or are unable to say so.
The incubation period can be months, so sometimes by the time symptoms start, it's hard for people and especially small children to even remember if they were near a bat.
Rabies vaccine supplies are tight in the U.S., so people cannot get a vaccine unless they have been exposed, usually via an animal bite, or have a high risk of bites.
"It's almost never too late to take shots if you have had a real exposure to an animal," Willoughby said.
NBC News producers Lisa Lampkin, Meredith Amor and Craig Stanley and correspondent Maya Rodriguez contributed to this story.