At only 8, Chrissy Turner is one of the youngest patients ever to undergo a mastectomy for a "one in a million" type of juvenile breast cancer.
But she has a "flood of angels" to support her.
Friends and strangers from as far away as Germany and Hong Kong have rallied around the girl, raising funds for her surgical treatment and follow-up care, which will be at the Huntsman Cancer Institute at the University of Utah.
In October, the quiet, blue-eyed third-grader from Centerville, Utah, was diagnosed with secretory carcinoma, a rare and slow-growing cancer that typically affects children in their teens.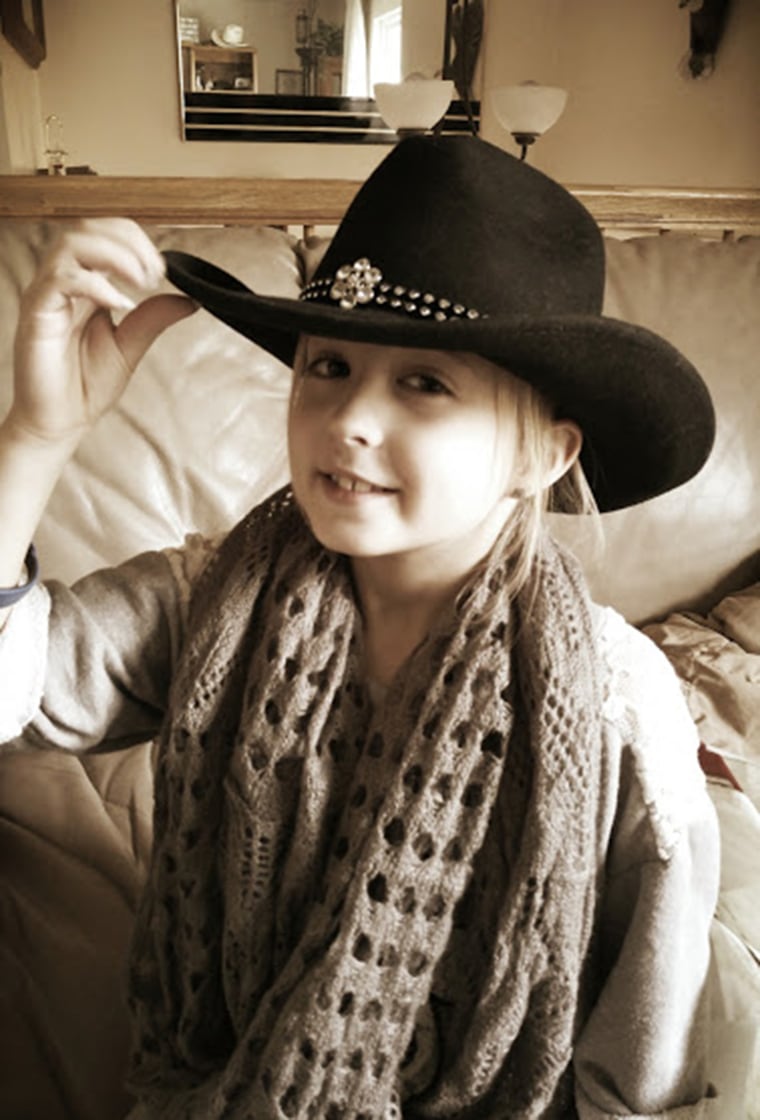 "We are going to stand by her and beat this," her mother, Annette Turner, told TODAY.
"There are days you cry and think, what do I do? But you have to keep waking up and support each other."
RELATED: After beating cancer as a boy, doctor returns to St. Jude hospital to serve — and inspire
Turner's best friend set up a GoFundMe page that has raised nearly $30,000 in just a few weeks.
"We are a very private family and this all happened so quickly," said Turner, a 43-year-old personal trainer and holistic life coach. "But the outpouring of love and support has been humbling."
"My husband and I just start crying when we look at the generosity of people and their well wishes," she said. "We want to reach out and give back to them."
RELATED: Country singer Joey Feek finds solace in snowfall amid cancer fight
This is the third time the family has faced cancer: Annette Turner was successfully treated for cervical cancer in 2000; her husband Troy, a Desert Storm veteran who works at Hill Air Force base, has struggled with non-Hodgkin's lymphoma since 2008.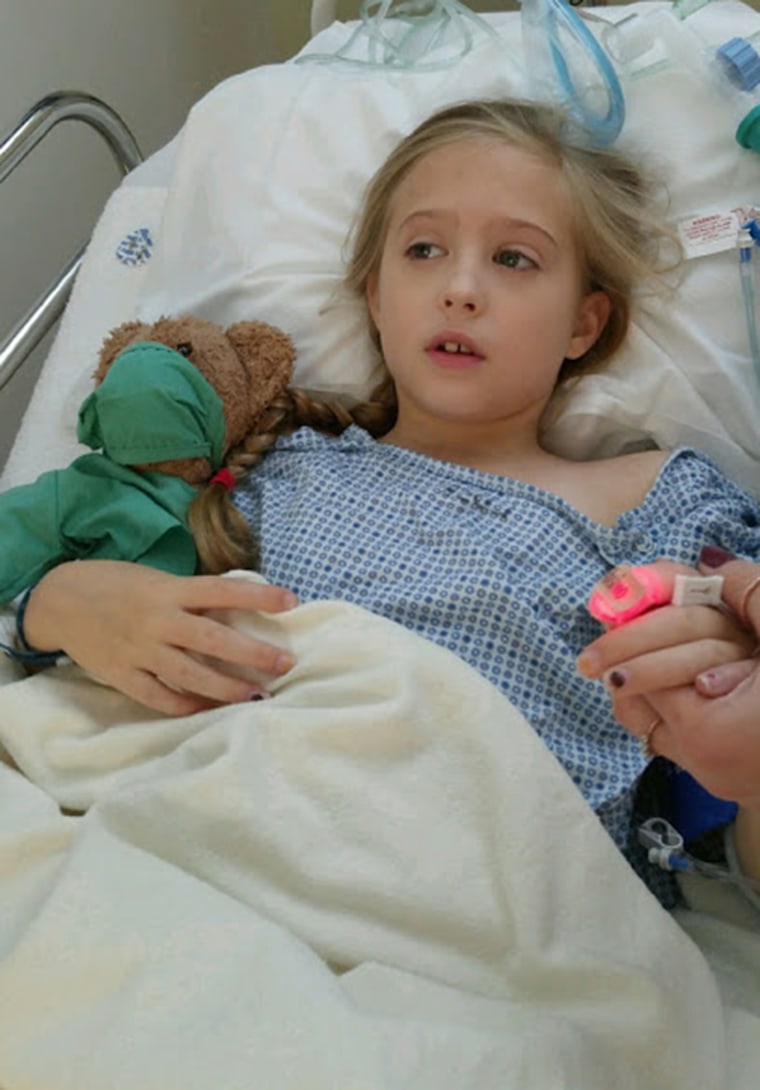 Overwhelmed by medical bills in 2013, the family filed for bankruptcy.
Turner's best friend Melissa Papaj, whose daughter Hailie is friends with Chrissy, was stunned by the news.
She described the Turners and their children as "genuine, authentic and unpretentious."
RELATED: Charity helps children around the world with clubfoot
"It hit so close to home," Papaj, 35, told TODAY. "My baby is the same age."
So Papaj, who works as a photographer, organized a fundraising campaign, Chrissy's Alliance, reaching out to her wide network of contacts.
Even she was overwhelmed with the positive response.
"I had 364 emails when I got home yesterday," she said. "One donor from England gave $1,000. Another lady yesterday donated $18. She had been diagnosed with breast cancer and had just lost her house, but she felt Chrissy needed the money more than her."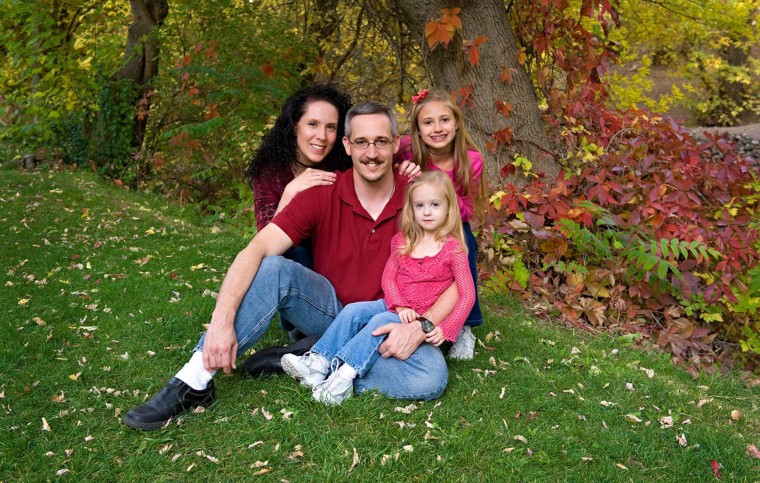 Chrissy was diagnosed by Dr. Brian Bucher, a general surgeon at Primary Children's Hospital in Salt Lake City, who did the initial biopsy and lumpectomy.
He said Chrissy had found a lump on her chest and was at first too afraid to tell her parents.
Bucher told them the tumor was likely benign.
"It's the first case I have ever seen of breast cancer this young," Bucher told TODAY. "It's more common among kids in adolescence, but before puberty is very strange."
Secretory carcinoma has been reported in a child as young as 3, according to Bucher. It tends not to spread.
The Turners, who also have a 16-year-old daughter Brianna, will undergo genetic testing because of the familial cancers.
Chrissy's paternal grandfather also died of leukemia.
Annette Turner said Chrissy copes with her diagnosis by keeping herself busy and playing, but sometimes at night, she shows her fears and cries.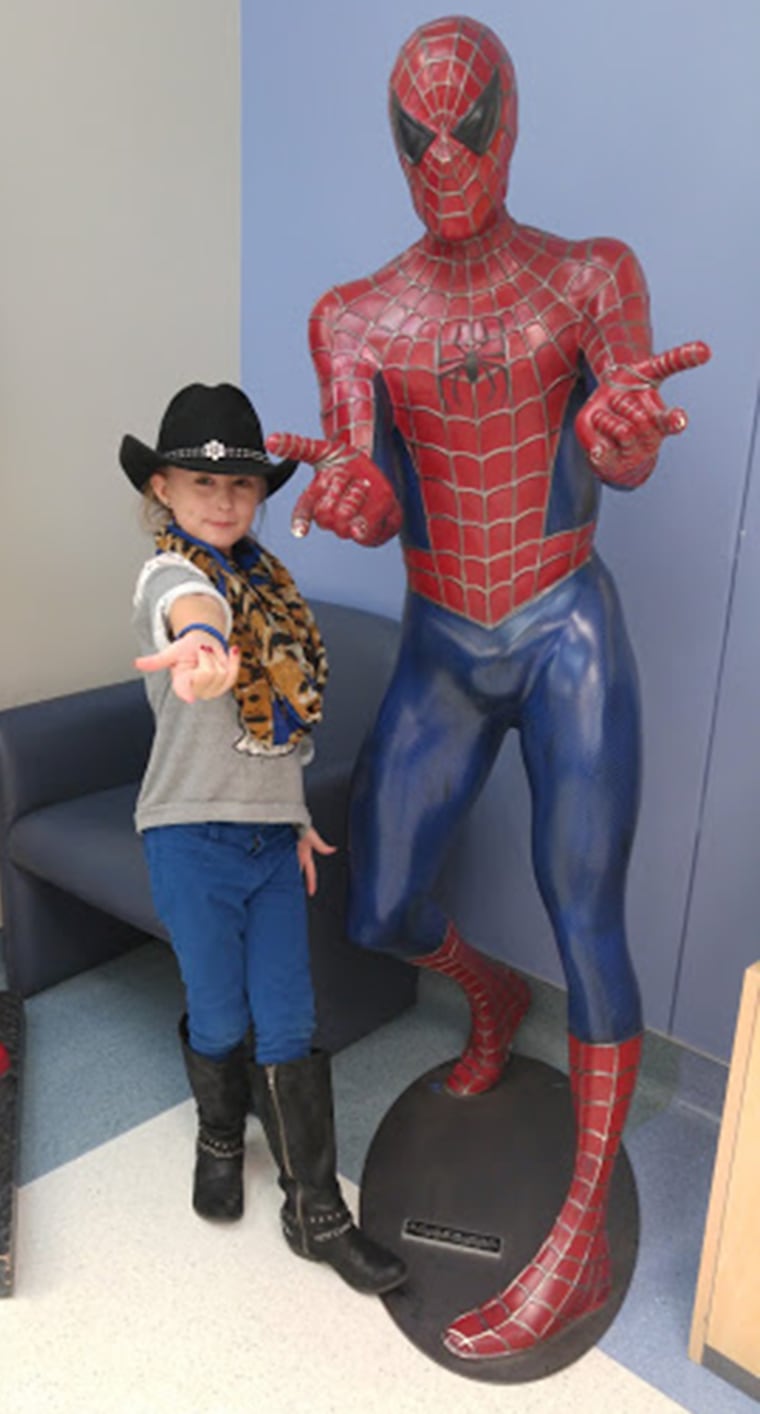 "She is a bright, witty, young lady and I think she gets it," said her mother.
Chrissy is tentatively scheduled for a single mastectomy in early December.
Funds raised will help offset surgery expenses, as well as the blood work and scans that will be part of her screening for the next five years.
Despite their ordeal, Turner said that on this Thanksgiving, she is thankful for much.
"The list is so long," she said. "But when I sit across the table and see my husband and daughters smiling and laughing and enjoying the day, I know there is the flood of angels out there wanting to do so much to lift my daughter up and support her healing."