Women who are firstborn children tend to be heavier than their younger sisters — and it's got nothing to do with genetics, researchers say.
A 2015 study of more than 26,000 Swedish women found that firstborns were nearly 30 percent more likely to be overweight and 40 percent more likely to be obese than their younger siblings were.
We can't do anything about our birth order, but the research could be considered a good reminder for firstborns to be scrupulous about diet and exercise, according to Wayne Cutfield, co-author of the study, which was published in The Journal of Epidemiology & Community Health.
Cutfield, a professor of pediatric endocrinology at the Liggins Institute in New Zealand, and his colleagues analyzed data from the Swedish Birth Register, which was begun in 1973. The register contains information about Swedish women at the time of their first prenatal doctor's visit, including height, weight, general health, lifestyle factors and family history.
RELATED: Confessions of a food addict: I couldn't stop eating
The researchers specifically focused on sister pairs who were at least 18 years old at the time of the first visit.
The researchers suspect that conditions in a woman's uterus change after her first baby is born. During a woman's first pregnancy, blood vessels to the placenta are narrow, Cutfield said. "And this information has led to the hypothesis that firstborns were exposed to in utero compromise, which reprograms metabolism and the regulation of fat," he explained.
The findings are in line with similar research on the impact of birth order on men, which found that firstborn males were not only more likely to be heavier, but also more likely to develop high blood pressure and insulin resistance than were their younger brothers.
It's important to note these health outcomes don't have much to do with genes, rather, they're all about a baby's environment, said V. Joseph Hotz, Arts and Sciences Professor of Economics at Duke University.
RELATED: Eating junk food may make you crave even more junk food
The findings also may shine a lot on why so many of us are fat.
There's little doubt major causes of obesity are because people eat too much and don't exercise enough. But the tendency for firstborns to gain weight, coupled with the fact that families are having fewer children, could be an unexpected link to the growing percentage of people who are overweight or obese, Cutfield believes. Because many people are having fewer children, a larger proportion of the population will be firstborn, he explains.
The study doesn't surprise sister pairs who have always wondered why their weights were so disparate.
Tamara South always envied the curvaceous figure of her older sib. "I was always jealous of her big breasts and hips," South says. "And she always wanted to look more like me."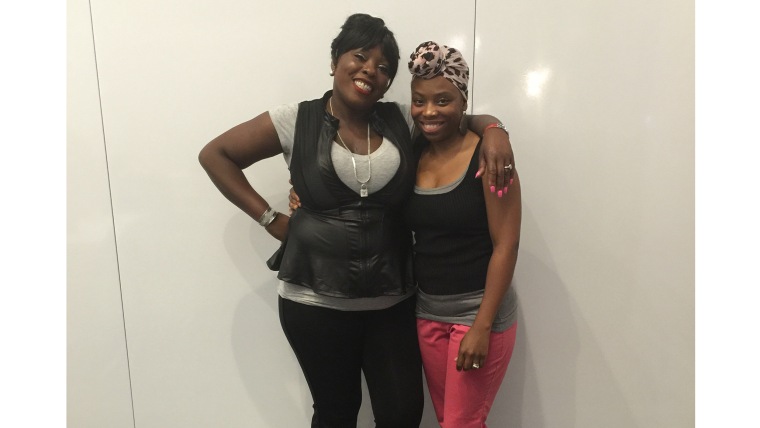 The sisters, who are 15 years apart, have struggled since childhood to make their bodies more similar. "I have to pack on the carbs and she has to get rid of them," said the 34-year-old stay at home mom.
RELATED: The daily habit that helped her lose 124 pounds and heal her self-esteem
That findings also interest Kathy McCoy. The 70-year-old therapist always battled her body's tendency to pile on pounds, while watching her ten years younger sibling stay slim regardless of what she consumes.
"I have always had a tendency to gain weight," McCoy says. "My sister can eat anything. My gosh, she practically lives on Cherry Coke, pizza and Chinese food — things I can only dream about eating. I eat fruits and vegetables and I'm still overweight."
RELATED: 7 steps that helped this woman lose 225 pounds at age 63
Of course, oldest children also have much to be thankful for.
Despite a tendency to gain weight, firstborns enjoy plenty of beneifts, says birth order researcher Frank Sulloway, an adjunct professor in the department of psychology at the University of California, Berkeley.
Being the only child for a while means the firstborn doesn't have to share the family's resources. When other kids come along, those resources must be divvied up.
That firstborn weight also may have once been an advantage. In earlier times, having a slower metabolism and the ability to efficiently pack on the pounds might have offered a big survival advantage, Sulloway says.
This story was originally published in August 2015.