A black Labrador retriever that spent two stints at a Kansas animal shelter is living the good life on a 120-acre Florida farm, thanks to an affluent heir who felt a personal connection to the dog and dispatched a private jet to claim her.
Last week, social media pounced on the story of the senior dog that returned to the Chautauqua County Animal Shelter in Sedan, Kansas, after wandering some 30 miles away from a previous home.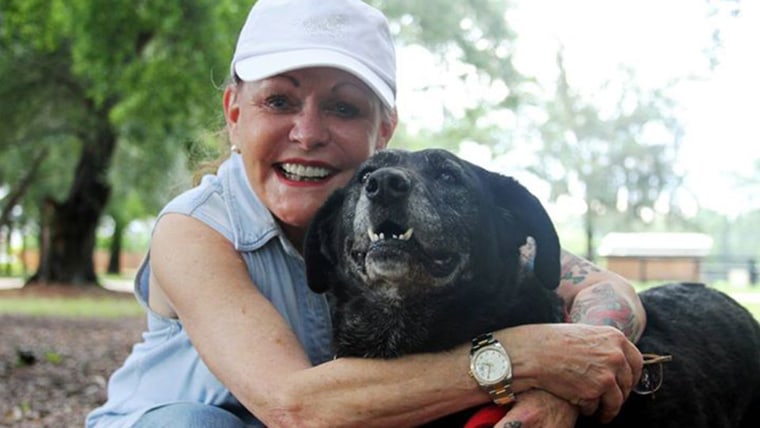 When author Helen Rich — a granddaughter of chewing-gum magnate William Wrigley Jr. — learned of the dog's story, she sent her personal assistants to pick up the pooch Thursday and fly her to Florida.

Rich told TODAY.com that she could relate to the dog's story.
"I've had a tough life; just because I have a family name, it doesn't mean diddly," she said, citing a rough childhood, decades of having to prove her worth before inheriting the family fortune, and two battles with breast cancer. "I've had to survive and endure and walk a long, long way like her. She endured. I endured. Her story resonated with me."
It's been a long journey for Lady, whose previous owners called her Ma Kettle and Pepper.
Two years ago, Lady's original owner passed away. When no one claimed ownership of the dog, shelter director Kelsey Loyd found a place for her in his kennel.
Loyd told TODAY.com that a local family adopted her for about a year and a half, but when Lady started clashing with smaller dogs, the family gave her to a friend in Independence, Kansas. A few weeks ago, Lady escaped that house and walked almost 30 miles toward Sedan, but she returned to the shelter because neither household reclaimed her, Loyd said.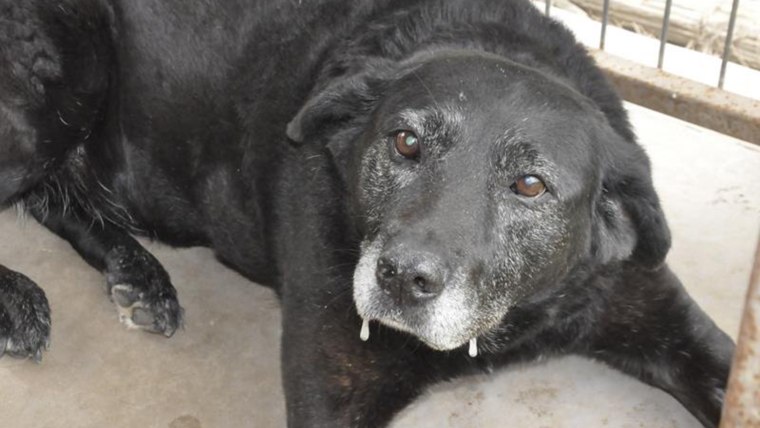 While visiting the shelter, Cindy Barclay Powell took a picture of Lady and posted it to multiple Facebook pages dedicated to saving shelter animals.
In the original post, published the night of July 21, she summarized the dog's story and appealed to Facebook users, "Is there anyone out there who can give this girl a home? She may not have many years left."

In the week that followed, Powell's photo started gaining traction.
"I've been posting our shelter photos for probably a year now, and Facebook has been a major factor in getting our dogs adopted," she said. "Having this happen with one of our dogs is really overwhelming. I'm in shock."
Cheryl Hanna, a freelance reporter for the National Pet Rescue Examiner, discovered Powell's photo early last Wednesday, and wrote the related article that she said collected about 1 million hits.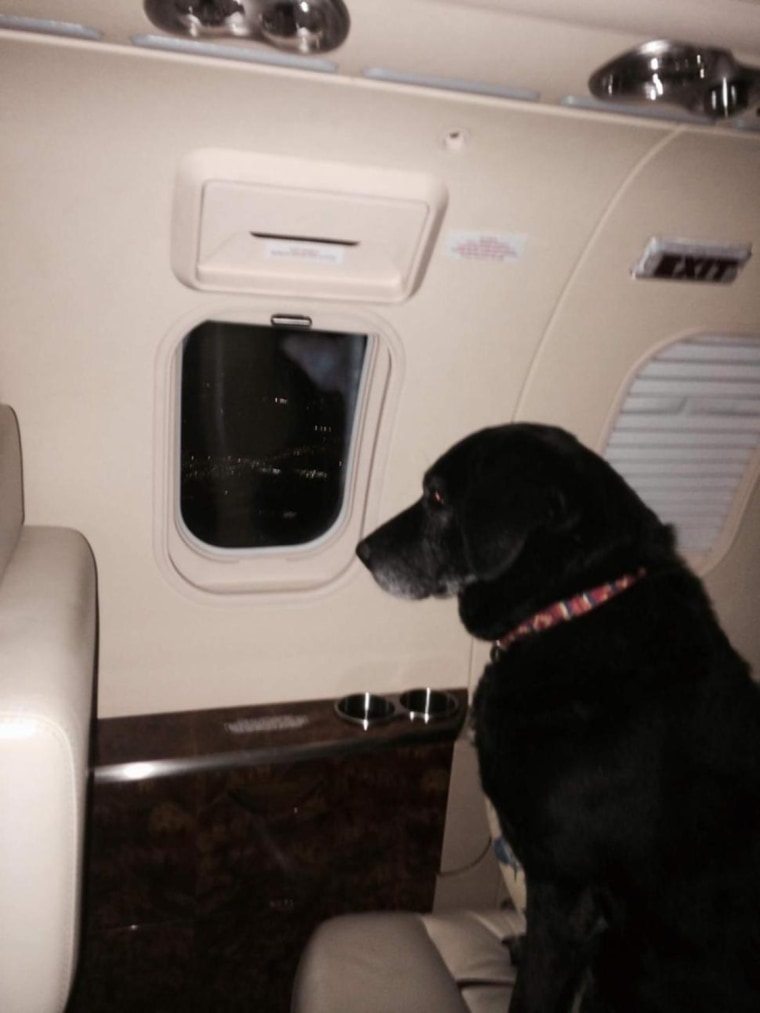 "I root for the underdog all the time, no pun intended," Hanna told TODAY.com. "Someone sent me an email and said, 'You're gonna need your Kleenex for this one.' I clicked on it, and it was [Lady's] picture, and it was the one with the drool coming out of her mouth. I was like, 'Oh, man.' So, then, I clicked on the story, and it just broke my heart."
On July 30, Hanna's Examiner story went viral, and Rich learned about Lady while vacationing in Hawaii. Rich, who lives with seven rescue dogs and cares for an additional 60 to 70 through her animal-rescue initiative On The Wings Of Angels, responded by sending personal assistants Chet Ragsdale and Barbara DiCioccio on a mission to give Lady the permanent home that had been so elusive.
"Because I know rescues so well, I knew a lot of people would be scrambling to get a celebrity dog [but] she would wait and wait and wait and wait," Rich said. "And who knows who she'd wind up with, and if it's the right place? So, I said, 'Chet, get a jet, and go get my dog!'"
Because Rich determined that a jet would be the fastest way to claim the dog, Ragsdale and DiCioccio flew to Kansas Thursday afternoon to claim Lucy at the shelter, then boarded the private plane with Lucy in tow for the 2½-hour flight to Tampa.
Moments before landing Thursday night, Ragsdale snapped a pic of the dog as she hopped up on a seat and sneaked a peek out the window.
"I couldn't resist," he said.
On Monday, the Facebook page for On the Wings of Angels posted three photos of Rich and Lady palling around. Today, Rich's personal Facebook page adopted one of these pictures as its cover photo.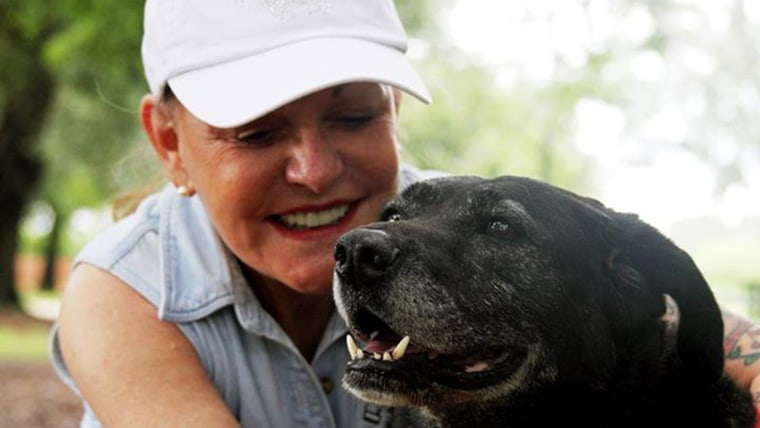 Back in Sedan, Loyd said Ragsdale told him Lady is happy with her new digs.
"Between all the maids and the butlers," Loyd said, "she's being pet constantly."
Follow TODAY.com writer Chris Serico on Twitter.