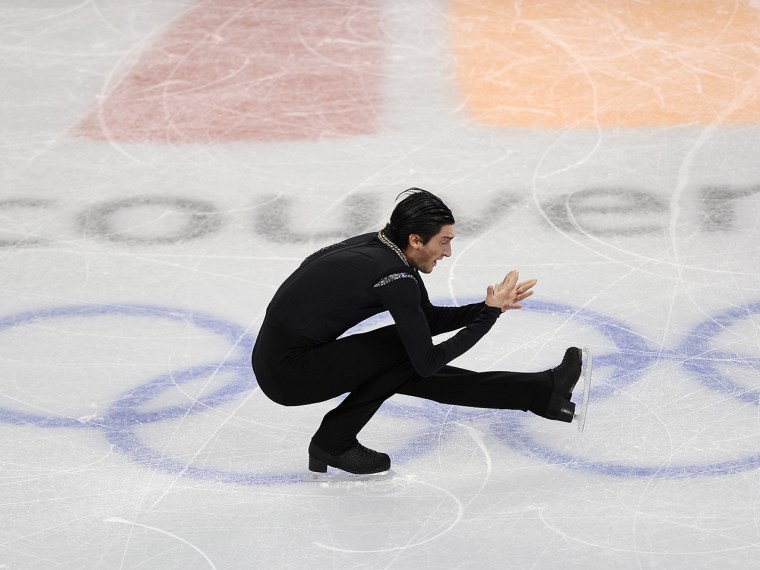 Figure skating's biggest show is on full display this week at the Sochi Olympics, as the sport's top stars twirl and glide on the ice. But experts — and athletes — say that for all its beauty, the sport can be brutal, leading to under-recognized but potentially devastating concussions.
No one tracks traumatic brain injuries, or TBIs, in figure skating, but Dr. Rick Figler, a sports medicine expert at the Cleveland Clinic, says they're probably more common than anyone thinks.
"If you ever got to a skating rink and watch kids practice, they fall and get up, they fall and get up," he said. "When they're falling on ice, they're falling on ice. It's a very hard surface."
Team USA figure skating star Evan Lysacek told TMZ Sports last month that's he's had between 15 and 20 concussions during his career.
"You know, sometimes we fall at 20 miles an hour. Your neck just kinda snaps back," he told TMZ.
Spectacular falls like the one U.S. champion Jeremy Abbott took during the men's short program Thursday aren't usually the culprit, experts say. While concussions can happen on big moves, they're more often the result of inattention when a skater's not prepared to fall. 
TBIs account for about 11 percent of all ice-skating injuries that send children to the emergency room, according to a 2011 review by the Centers for Disease Control and Prevention. By comparison, about 7 percent of all football visits were for head injuries.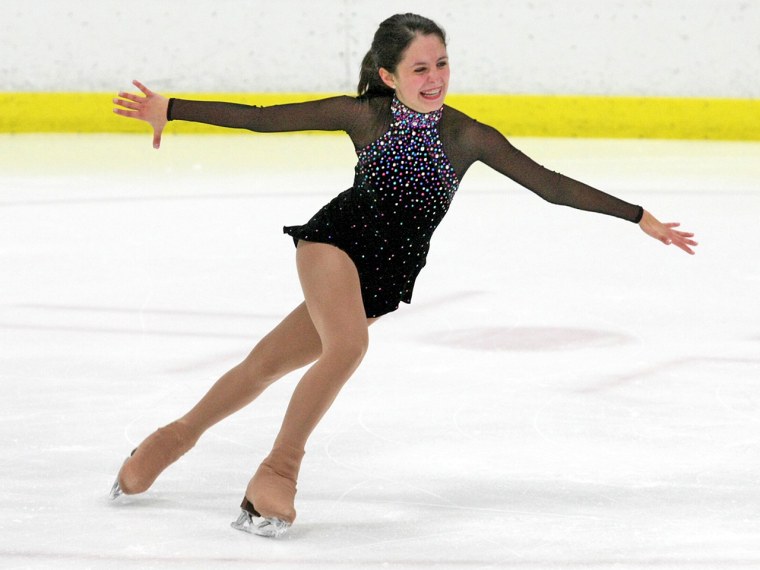 Anna Kallmeyer, 16, of Cleveland Heights, Ohio, suffered a concussion two years ago that left her with headaches, dizziness and balance problems for months.
"I had just done a little warm-up, a 2-foot hop, to warm up for a double-flip," she said. "I wasn't paying attention and the next thing I knew, I fell. I remember falling and hitting my head on the ice, twice."
She didn't immediately move, and coaches rushed to her aid before getting her off the ice and into an ambulance.
It's often not an exotic move or high speed that results in head injuries, athletes and experts say. Dr. Walt Lowe, medical director of the Ironman Sports Medicine Institute at Memorial Hermann medical center in Houston, has worked with superstars like Tara Lipinski, who won gold at the 1998 Winter Olympics. He said head injuries occur when skaters slam into the boards or rails on the sidelines, or when they simply slip and hit the ice.
Anna's mom, Alyson Kallmeyer, said the worst harm seems to happen when the skaters least expect it.
"They get hurt when they're doing something simple," she said. "When they're doing the big moves, they're taught how to fall."
Hockey skaters wear helmets, but in figure skating, there's been no push to add protective head gear, said Figler, who treated Anna.
He said he favors the idea, at least during practice, where most injuries occur.
"We know that kids are going to hit their heads," he said. "Sometimes, you have to think about that."
It took Anna about two months to recover from her concussion, but there was no question she wanted to get back on the ice.
"I had no hesitation," she said. "I know what happened was a freak accident. It was honestly a freak accident."
Her mother admits she was worried, but said it's hard to deter a child who'd been skating since she was 4.
"There was no stopping her," she said. "She was going nuts not skating."
Two years later, Anna Kallmeyer is at the top of her skating game, placing first in a recent region-wide competition. She's been watching the Sochi skaters, of course, knowing that that threat of a concussion won't deter them — or her.
"My coach always says figure skating is like running a sprint with a smile on your face," she said. "Our goal is to make it look easy. We're judged on how well we make it look easy."