Before they even met their daughter, Brooklyn, now 2 years old, the Faris family knew they'd have some challenges ahead. But in their hour of greatest need, they likely didn't expect to have help of the most epic proportions.
"We adopted Brooklyn from China in January 2015," said Jesse Faris, her mother, in a phone interview with TODAY.com. "We knew ahead of time that she had liver failure, and that the orphanage wanted a family to get to her as soon as possible. We thought the Lord was telling us to go and take her."
Still, however fated they may have thought their adoption process was, the family didn't even know whether Brooklyn would even survive the process of adoption. They'd been told she had a 50 percent chance of living just four to six months.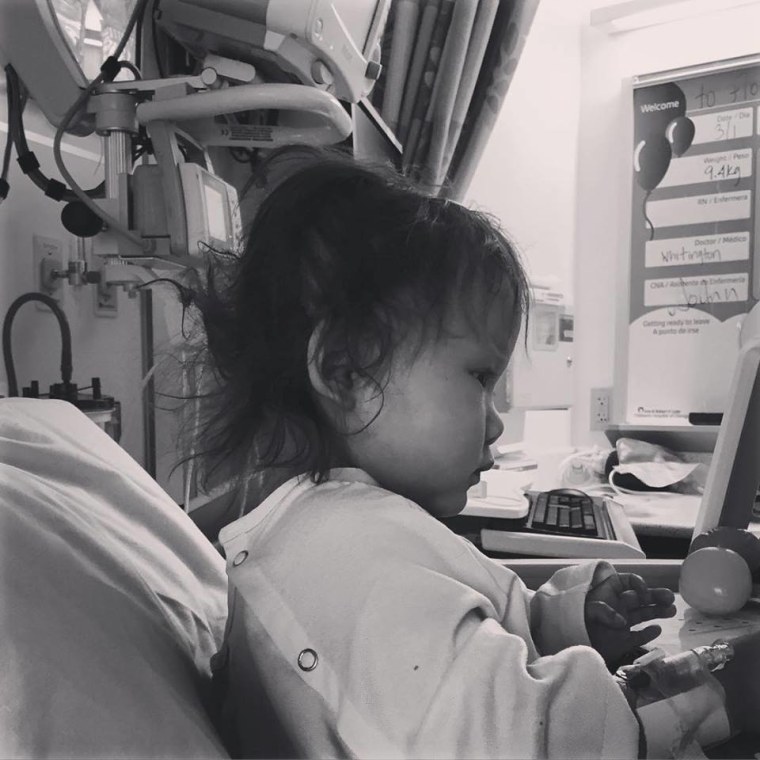 The family got to her quickly, though, and immediately put her on the transplant waiting list at the Ann & Robert H. Lurie Children's Hospital of Chicago. Though they hail from Memphis, Tennessee, their insurance didn't cover the surgery there.
RELATED: Teen gets life-saving donation from unexpected place
After about a year on the list, Brooklyn was in stable condition, a fact her mother attributes to the great nutrition she's gotten here in the U.S. and the fact that she's no longer alone in an orphanage.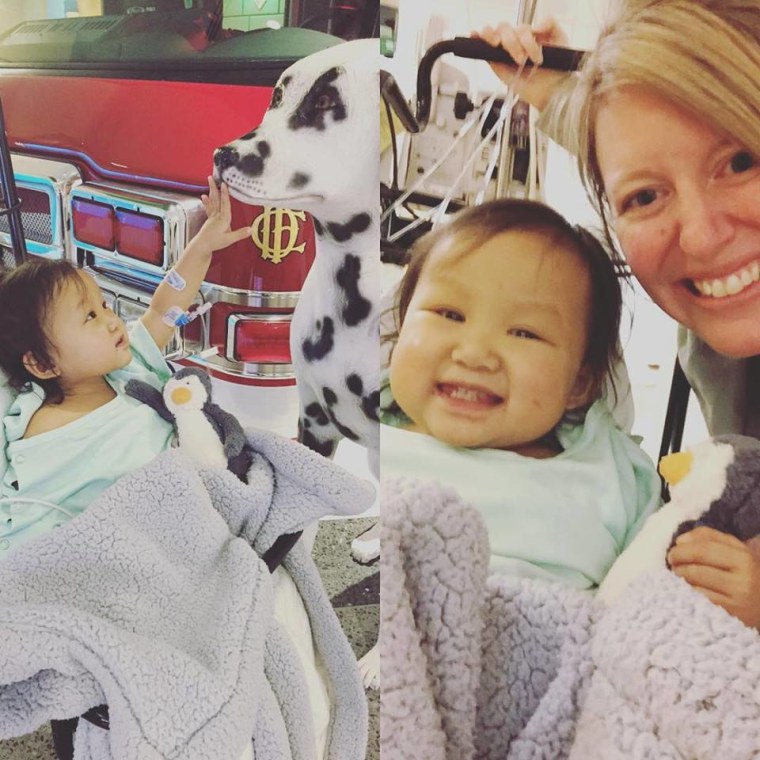 "We were surprised to get the call last Wednesday," said Faris, referring to the moment when the hospital telephoned to let them know an organ was available. "They told us there was going to be a blizzard and asked if we'd still come. I thought that was a ridiculous question, because, after all, who knew when another liver would come our way? We said we'd come no matter what it took, and began trying to find a way to get there."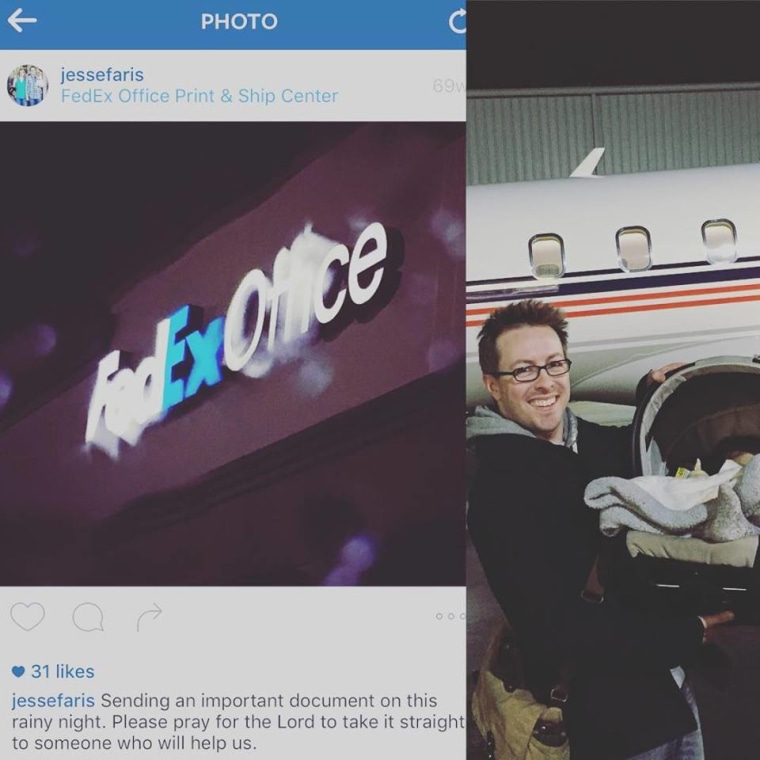 Unfortunately, the hospital was right to be concerned. Flights into the city were canceled left and right, and the family's options to drive or reroute were quickly being dwindling as major highways, too, shut down.
Because several other patients on the waiting list were hoping to receive organs from the same person, the window of time that the Faris family had to get to Chicago was shortened dramatically.
RELATED: It's a match! Girlfriend learns Tinder love will donate kidney in sweet video
But with nowhere to turn, the family made the tough decision to work on finding a chartered jet, which would cost them upwards of $10,000 and not even guarantee arrival at the right time.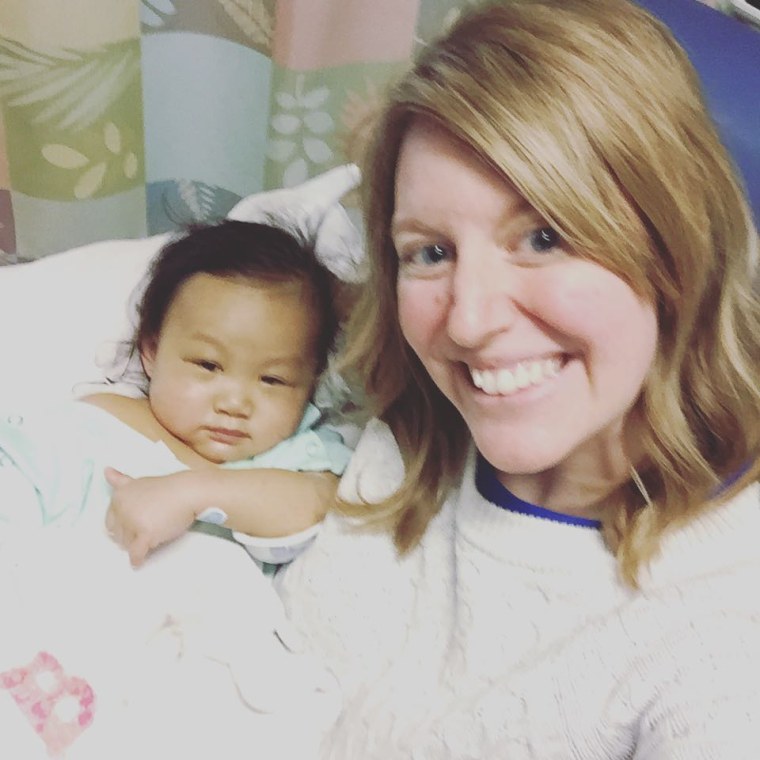 That's when FedEx stepped in. "Our friend John had a connection that led him to the company," said Faris. "Apparently, they sometimes use corporate jets to help St. Jude (Children's Research Hospital) in really extreme emergency situations. The person who makes those decisions about who gets an emergency flight had the information about Brooklyn handed to her, and she said, 'Yeah, let's make that happen.'
RELATED: Illinois man makes life-saving liver donation to woman, sparking a romance
"They said, 'Well, if they can get to the airport in 30 minutes, we can pick them up.' So that's what we did. We grabbed our stuff and went to the airport and they had a corporate jet waiting for us."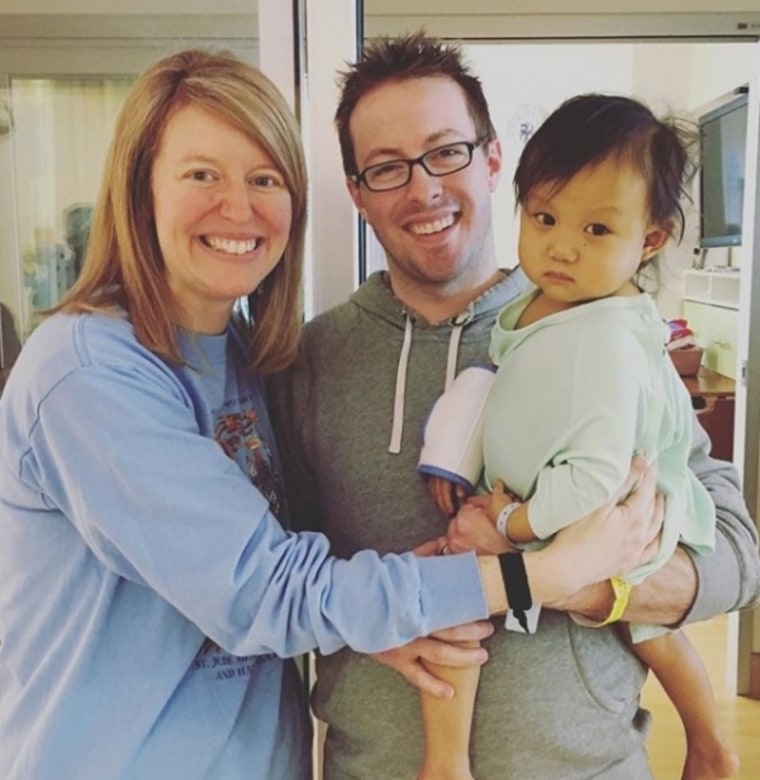 "It was the nicest flight I have ever been on," said Faris with a laugh. "I wish I could have enjoyed it more."
Meanwhile, little Brooklyn may not have had quite a solid grasp on exactly what was going on, but she was a good sport. "We were on the plane, and we told her, 'We're gonna go get a new liver!' And she said, 'New liver! Yay!'"
RELATED: Ambush Makeover: Woman who donated kidney to husband gets amazing new look
The family arrived in Chicago 12 hours before the surgery, which took place last Thursday. And Brooklyn's been doing remarkably well. "She's progressing and recovering so nicely," said Faris. "We're hoping to be free of most of our tubes and wires today."
An Instagram post shared by Faris yesterday shows Brooklyn relatively relaxed and alert at the hospital.