Heralded for bringing joy to children who are in the hospital as part of a feel-good Super Bowl bet, Chris Pratt has been rallying behind a young brain-cancer patient whose motto is "Fear Isn't Real."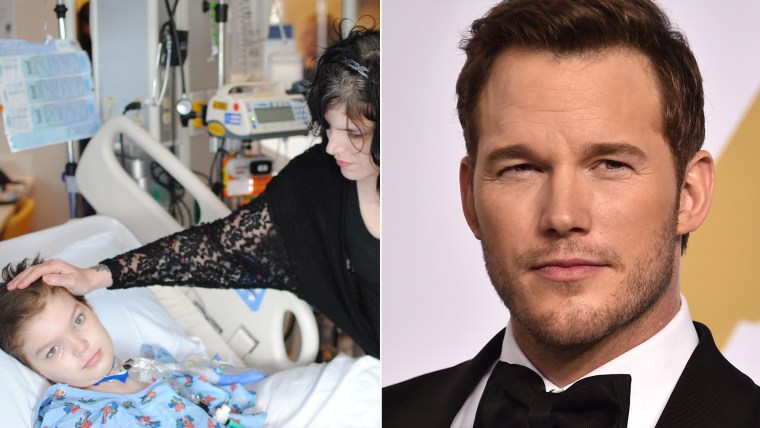 Pratt's inspiration, 12-year-old Joe Henson of Williamsport, Maryland, fell ill on June 26 of last year, and was later diagnosed with medulloblastoma. On July 1, Joe had brain surgery at The Johns Hopkins Hospital in Baltimore, and lost his voice following a tracheotomy. But something the boy said, just hours before that throat surgery, continues to serve as a rallying cry.
"Joe said the night before surgery, 'Fear isn't real!'" his mother Angela told TODAY.com via email.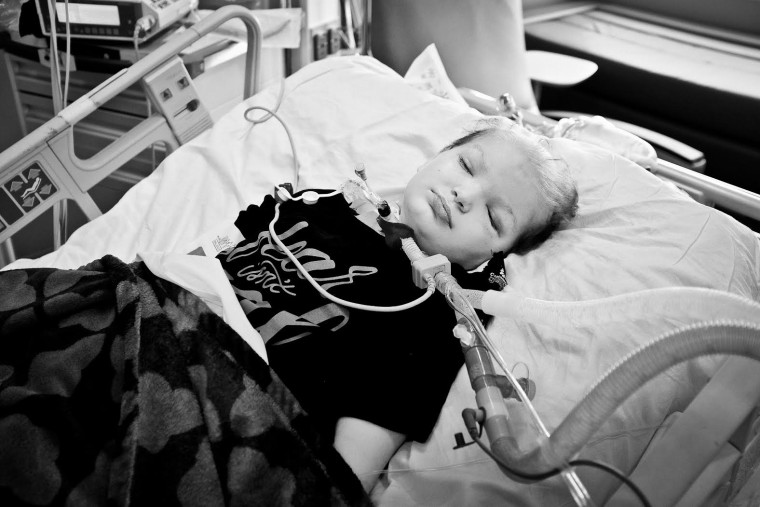 According to family friend Melanie Selway, the sentiment is particularly poignant because Joe was repeating a quote from his father, Chris Henson, who died in a car accident four years ago.
"That's what his dad had always taught him," Melanie said.
While Joe tries to remain brave, his mom says it's not always easy.
"He has lost the ability to do things that we all take for granted: Talking, swallowing, breathing on his own, holding up his head, sitting up, even moving the left side of his face," wrote Angela, who also cares for Joe's three siblings, Ben, Alice and Casey. "Imagine being cognitively aware of your surroundings but having the inability to express anything. He can only blink with his right eye and shake his head no. Joe came to Johns Hopkins with the ability to do everything that we can all do and the surgery has taken all of that away from him."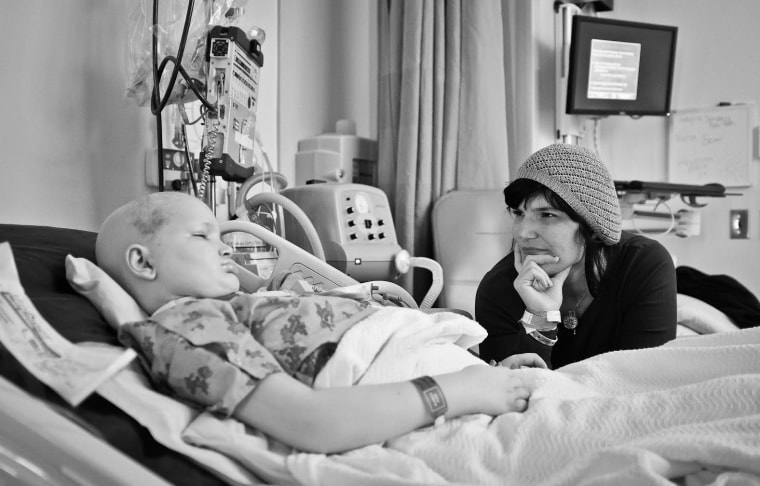 To help Angela pay off medical bills and at-home care, Melanie and her husband, Jay, launched a Giveforward page. In an effort to spread the word, Jay contacted his childhood friend: actress Anna Faris, Pratt's wife.
"[Jay and Anna] grew up in the same neighborhood," Melanie said. "Her parents and my in-laws are still very close, to this day. ... When all of this started with Joe, we reached out to Anna's parents and said, 'Hey, do you think maybe Chris could tweet [about] our fundraiser?'"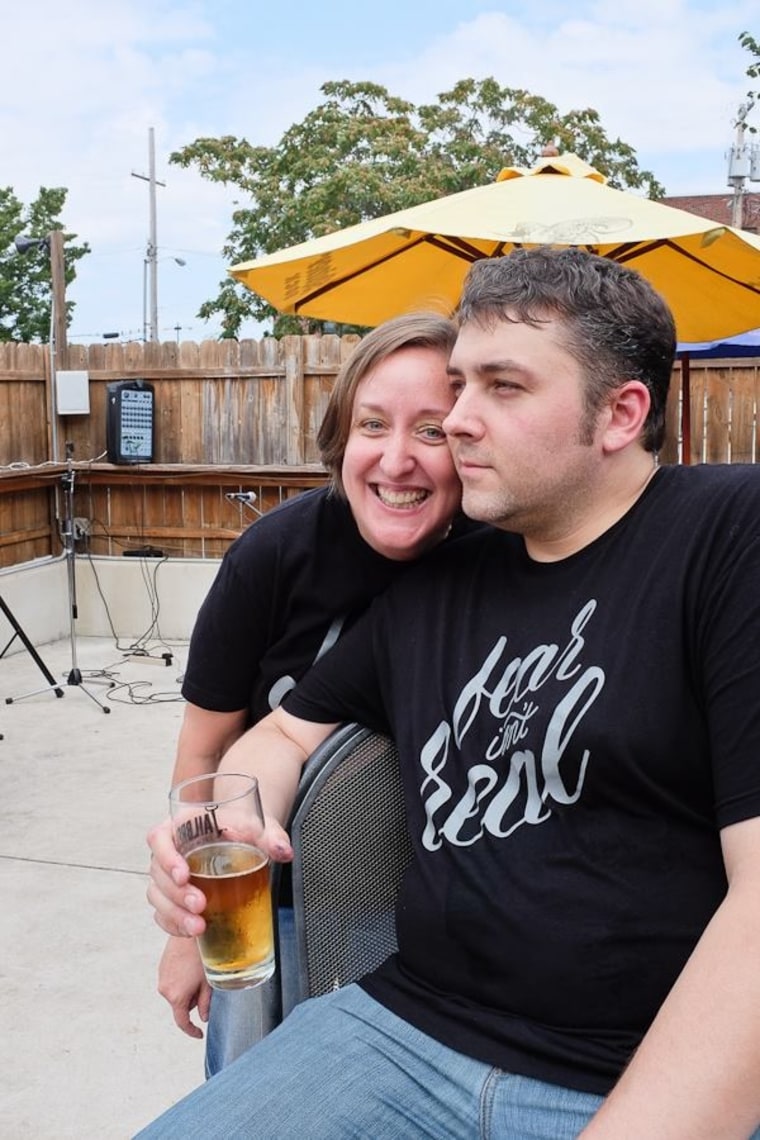 Pratt didn't just link to the page on Twitter, where he now has more than 1.7 million followers. The "Parks and Recreation" star did so two days before the release of his blockbuster movie, "Guardians of the Galaxy."
Melanie said that after Pratt's first tweet about Joe, donations "just exploded," in part because Pratt himself "made a significant donation to the Giveforward [account]."
But Pratt's support didn't end after he secured his status as an A-list movie star.
After Melanie and Jay started selling Fear Isn't Real T-shirts for $20 apiece, Pratt took notice — and action. He asked his followers in February to buy the clothes in support of his "young friend," and retweeted many fans who modeled the gear and used #FearIsntReal to show solidarity.
"All of the people who donate get all of the email updates [about Joe]," Melanie said. "I let everybody know that we were selling the T-shirts, and he grabbed onto that, all on his own. ... It was just a regular night for us, and once he [tweeted about the shirts], my husband's phone was just like, 'Ding! Ding! Ding! Ding!' We sold 300 T-shirts in two days. It was insane."
As recently as last week, Pratt has continued to retweet fans who sport the inspirational T-shirts.
To date, the Fear Isn't Real campaign has sold more than 3,000 T-shirts and raised more than $70,000 for the Henson family. In addition, the New York Yankees have donated tickets to their May 10 game against the family's hometown Orioles; Melanie is raffling those off online as an additional fundraiser.
"We're doing whatever we can to take care of the family, and to take care of Joe," Melanie said.
A spokeswoman told TODAY.com Pratt was "on set" and unavailable for comment when we reached out for comment.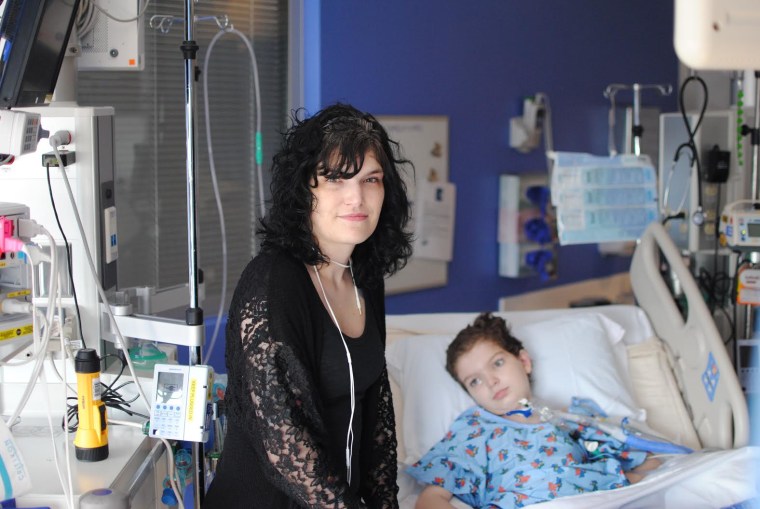 But Angela didn't need Pratt to comment to thank him, her friends and others who have offered support.
"Knowing that kind souls, from my friends to Chris Pratt, rallying behind Joe is quite overwhelming," she wrote in her email. "I will be forever grateful to everyone involved in getting Joe better."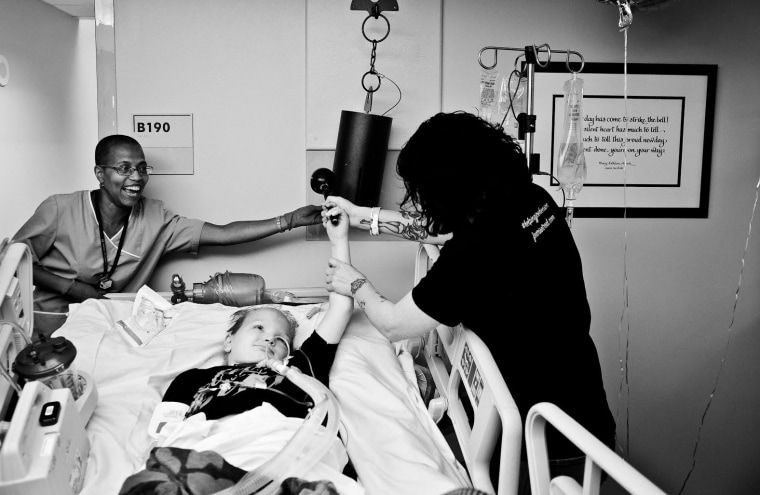 The battle ahead may not be easy, but Angela says Joe will give it everything he's got.
"We all believe with the right therapy, Joe can overcome everything that this cancer ... has taken from him," she added. "He is my hero. His daddy is so very proud of him and so am I."
Follow TODAY.com writer Chris Serico on Twitter.