I never set out to be a voice in the body-positive movement. In fact, as recently as a year ago, my most significant life goals hinged solely on losing 200 pounds so I would fit into a body deemed attractive and acceptable by society.
I desperately wanted to have a body that gave me permission to do the things I loved, like dance in public, and to outwardly be the person I was inside: a confident, quirky woman with endless goals and dreams.
My quest for this perfect body started at age 10 and eluded me for the next 19 years, creating an uphill trek through self-doubt, eating disorders, polycystic ovarian syndrome (PCOS), a 100-pound weight loss and towering waves of depression. Now, at age 29, the path has finally leveled. I'm arriving at a place of self-love which has manifested itself in the "No Body Shame Campaign."
Its inception goes all the way back to 5th grade, when I first realized my appearance was paramount and my intelligence, talents, and contributions were secondary.
It continued when I was 12, weighing 117 pounds, as I gripped the rim of a toilet and forcibly threw up my dinner. During my freshman year of college, my 5'2", 140-pound body became unrecognizable after I inexplicably gained 100 pounds. Not unlike a person donning a fat suit in public for the first time, everything changed overnight.

Unable to reconcile this new perception of me (suddenly, I was lazy, disgusting, and worthless), I quit my life. I failed out of my dance classes and almost out of college entirely. Entering a cycle of depression, inactivity, and self-loathing, I gained another 100 pounds in the following few years. By the time an inquisitive doctor poured over my medical history and diagnosed me with PCOS, it was well established that the only ticket back to "normal" life and loving myself was weight loss.
After graduating and surviving four years living abroad in a society with an even harsher attitude regarding body image than the one in I'd grown up in, I lost 100 pounds in eight months—a considerable feat considering my PCOS — thanks to a rigorous diet and exercise program formulated by an amazing personal trainer who believed in me.
But losing weight became an obsession and my old disordered eating crept back in. The worst part? To this day, I've never had high blood pressure or high cholesterol. 
I became a licensed Zumba instructor who could easily run 4 miles. I even auditioned for and was accepted into the Dance Therapy program at the Pratt Institute in Brooklyn, but outside of the gym, I was still criticized and ostracized for being fat. I was still assumed to be lazy, disgusting, and worthless. It was then that I knew there was more to this self-love thing than just losing weight.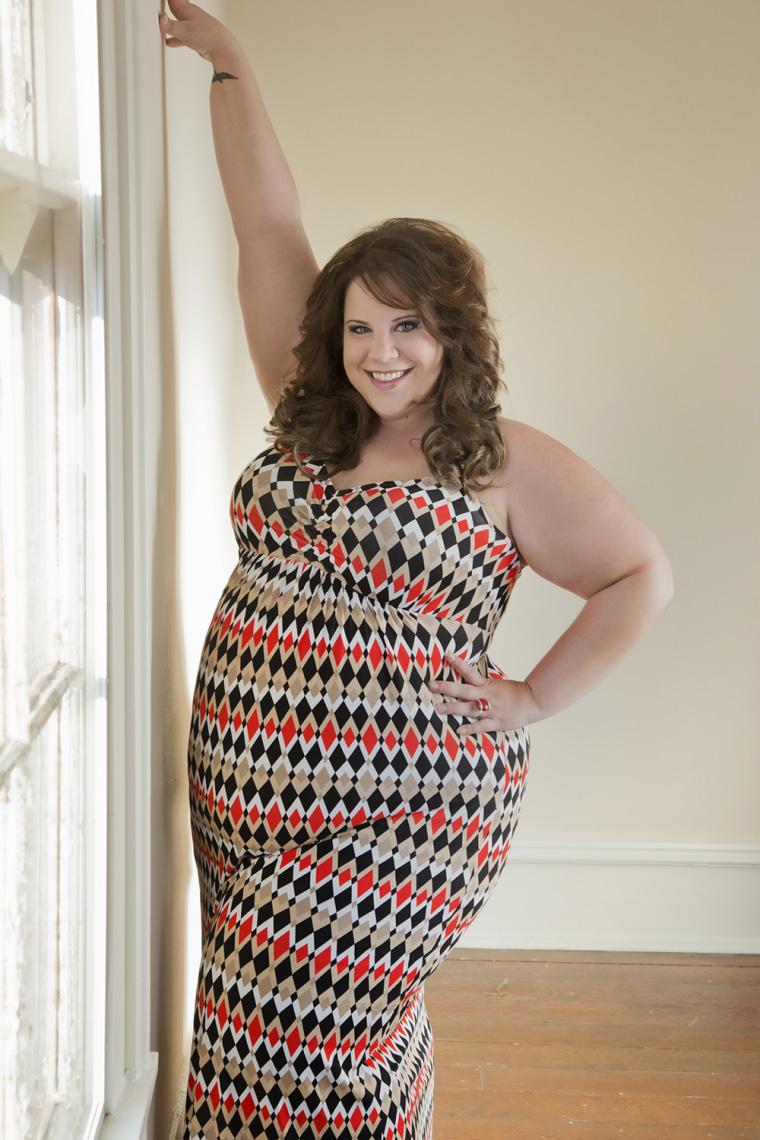 I was hired as a radio personality, and once my lifestyle changed, the weight piled back on. I understood that losing weight hadn't solved my problems; it hadn't made me love myself, and somehow I was drowning in more self-doubt than ever before.
But this time, I didn't quit my life. I kept living; I kept dancing. My coworker urged me to film myself and put the videos on YouTube in a series called "A Fat Girl Dancing." I started a blog titled "No Body Shame Campaign" detailing my struggle with body image. Suddenly, one of my videos went viral, and with the support of tens of thousands of men and women I'll never meet, the "No Body Shame Campaign" was launched as a full-fledged movement.
A movement that recognizes obesity as a complex, multi-faceted issue that is best dealt with by first unapologetically loving yourself as you are, without being shamed out of a gym or off a dance floor. A movement that knows positive change can't start or be sustained until you are truly kind to yourself from the inside out.
A movement that reaches even further – and aims to show that your body doesn't have to limit you, whether it be deemed "too skinny," "too fat," or "broken." A movement that asserts that you don't need society's permission to seek your joy right now. Love yourself. Live fully. No excuses. No shame.