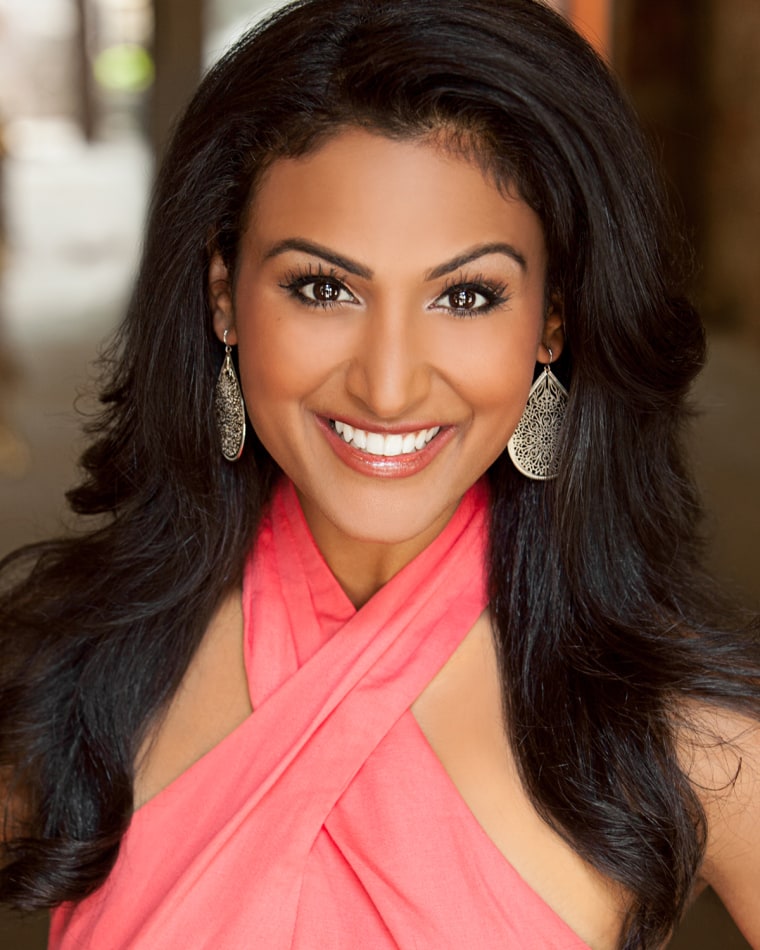 Update: Nina Davuluri became the first Indian-American to be crowned Miss America. She beat out 52 contestants on Sept. 15 in Atlantic City's Boardwalk Hall. 
Original: 
Trouble in beauty queen land: Just days before the 2013 Miss America Pageant, Nina Davuluri — the current Miss New York —is being accused of making some scathing comments on the reigning Miss America's weight. 
On Friday, the New York Post's Page Six claimed that Davuluri was caught on tape after her Miss New York win calling Mallory Hagan "fat as f---."
Both Davuluri and representatives for Miss America quickly denied Page Six's claims — after all, this did appear in a gossip column. In a statement to TODAY.com, the Miss America Organization said, "We have been informed by the Miss New York State Scholarship Program that this report was fully investigated by their office in July and found there was no validity to the story." 
Still, the report highlights the intense body image issues present in the pageant world, especially at the national level. 

Davuluri herself has spoken openly about her struggle with bulimia in college, telling TODAY.com that while winning the crown on Sunday would be nice, her real goal is to use her public platform to promote healthy eating and realistic beauty standards. She said that even her family had difficulty comprehending her disease. 
"My parents are from India and they just weren't really exposed to eating disorders growing up," says Davuluri, the first Indian-American to serve as Miss New York. "They weren't aware of it."
Davuluri's parents are hardly alone when it comes to not understanding the dark and disabling world of eating disorders like bulimia, anorexia and binge eating.
"As a society, we praise everybody for how skinny they are without knowing what's inside," says Lynn Grefe, president and CEO of the National Eating Disorders Association (NEDA). "But [an eating disorder] is like an earthquake running through the body. It can destroy your ability to have children. Ruin your kidneys. We'll see women in their 30s with the bones of an 80-year-old because of osteoporosis."

Nearly 30 million Americans will have an eating disorder at some point in their life – approximately 20 million women and 10 million men, says Grefe. And a small 2003 study found that out of 131 female beauty pageant contestants, over one quarter had been told -- or perceived -- that they had an eating disorder. In addition, a 2010 study shows the average BMI of Miss America winners has decreased from 22 to 16.9 in the last 80 years. A normal BMI is classified as between 18.5 and 24.9.
Traits like anxiety, depression, and obsessive-compulsiveness can make people more vulnerable, as well as activities and sports that focus heavily on body image like ballet, cheerleading, dance, beauty pageants, wrestling and boxing, says Grefe.
"When your body is a focus of your career and there's a weight standard, there's a lot of pressure," she says. "We've had quite a few beauty queens contact us to be ambassadors."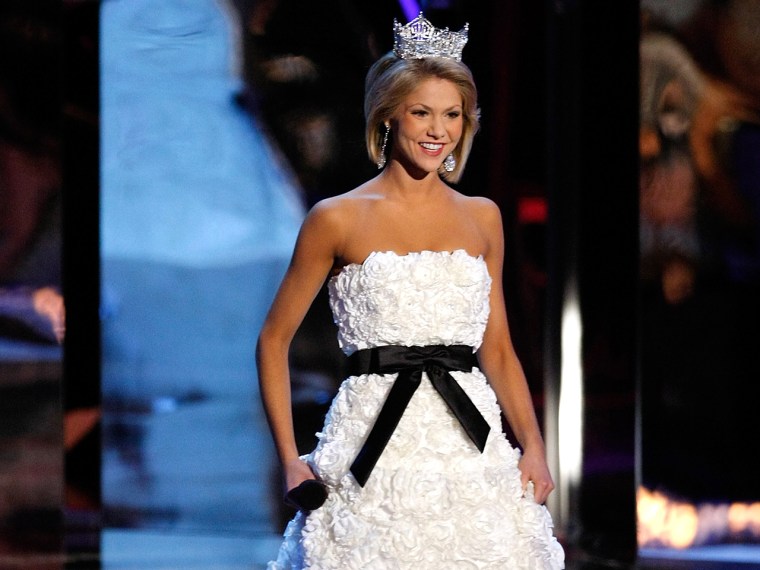 The Miss America Organization does not have a policy relating specifically to eating disorders, but "has always emphasized healthy lifestyles and healthy nutrition for the young women who compete in our program," according to chief executive Sharon Pearce.
"Our program fully embraces the totality of each individual contestant," she says. "They serve as great role models and together, we continue to encourage healthy lifestyles."
Kirsten Haglund, 24, who was crowned Miss America in 2008, said she began dieting at age 12 and soon developed full-blown anorexia which went on for three years before she got help.

"Growing up, I was a perfectionist and a ballet dancer and many ballet dancers struggle with eating disorders," says Haglund, who is now an ambassador for NEDA. "I modeled my behavior after them."
Haglund says she restricted her calorie intake to such an extent she stopped having her period. She also experienced drastic behavioral changes.
"I lost friends and I was 'hangry' all the time," she says. "You're in a horrible mood because you're always hungry. You can't sleep or maintain concentration and focus. It's a horrible, horrible life."
After two years of nutritional therapy and counseling, she became "healthy and stable" and decided to compete in a local pageant in order to earn scholarship money for college. That decision eventually led to her being crowned Miss America where she used her platform to advocate for increased awareness of eating disorders, both in the U.S. and abroad.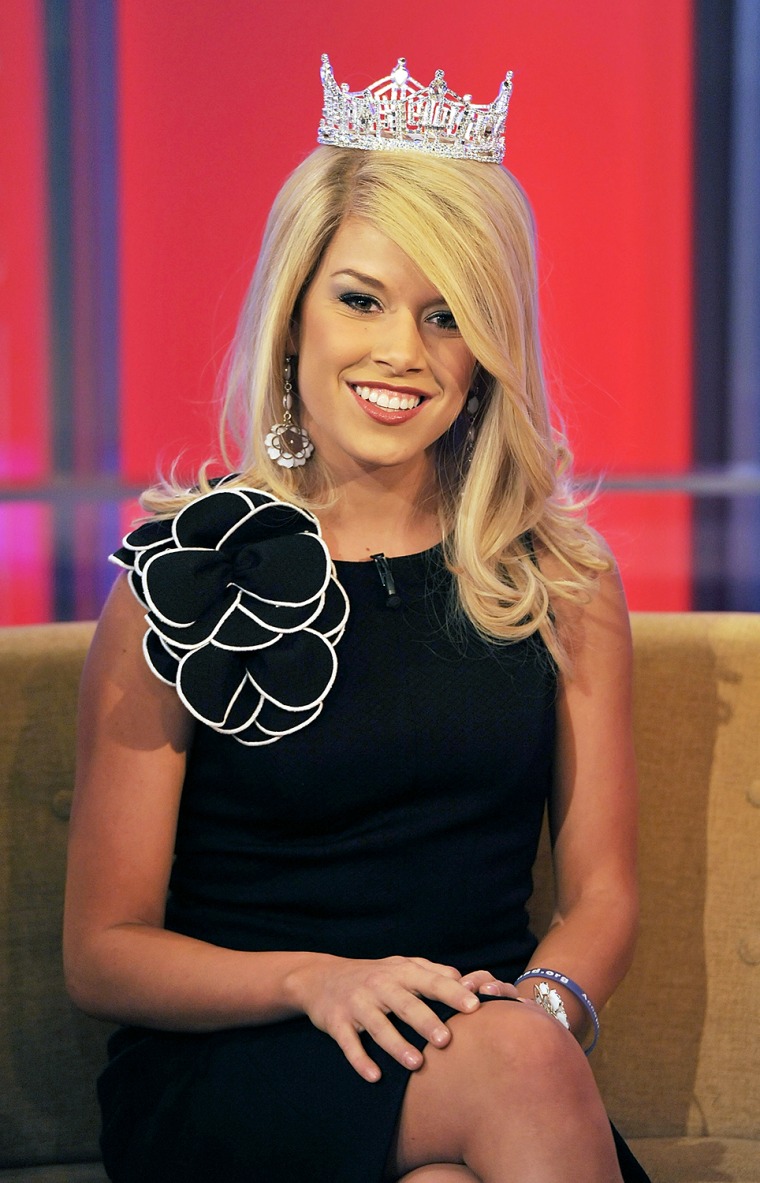 Haglund isn't the only Miss America to speak out about the disease. Teresa Scanlan, who was crowned in 2011, also used her position to educate others about eating disorders.
According to NEDA, 35 percent of normal dieters go on to pathological dieting; 20 to 25 percent of those go on to develop partial or full-syndrome eating disorders. Even more disturbing, over half of teenage girls and nearly one third of teenage boys skip meals, go on fasts, smoke, vomit or take laxatives in order to control their weight.
Now on the other side of treatment, Haglund is careful in how she presents her story. Haglund won't offer any specifics regarding her anorexic behavior, worried that it might provide "thinspiration" to young girls willing to risk their health in order to meet unrealistic ideals. And Davuluri is equally reticent, refusing to even reveal her weight.
Grefe says that's a very smart strategy.
"That's called sharing your story responsibly," she says. "You should never talk about weight, size, what you ate, or what your behaviors were. Somebody who is struggling will look at those numbers and say, 'I can do better than that.' It's a mental disorder and there's a huge competition."
And that competition, Haglund says, gets more intense as the women reach the national level. 
"At the local and state level, it's a lot less intense. A lot less girls are career pageant girls, so to speak," she says. "At those lower levels, everyone is pretty comfortable with their body, doing it for fun, not real intense about it. Once you get to the level of Miss America, it's a much different game. Girls are very serious about it." 
Tattoos to Tourette's: Four Miss America hopefuls to watch
They may be beautiful, but the competition can get ugly. From blackmail to sabotage, check out the underside of the pageant circuit.