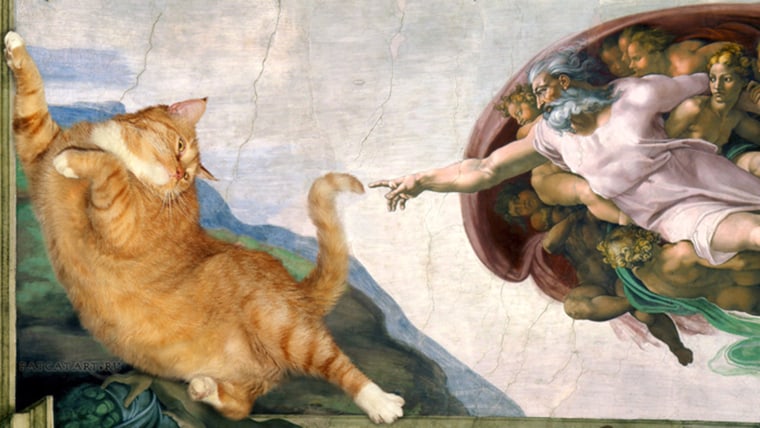 One fat cat has found his way into some of history's most famous pieces of art.
Russian artist Svetlana Petrova is behind the series "Fat Cat Art," which features her 22-pound cat Zarathustra in the hands of the Leondaro da Vinci's "Mona Lisa," touching God's finger in Michelangelo's "The Creation of Adam," and in dozens of other famous artworks. 
"He's a very sensible and tender cat," Petrova told TODAY.com in an email. "A real gentleman."
Petrova started the series in February 2011 as a way of helping herself through depression, which came on after she lost her mother in 2008. Zarathustra was initially her mother's cat, but Petrova inherited him.
"I was so close to my mother and miss her so much," Petrova said. "Zarathustra was and is a living memory of my mother."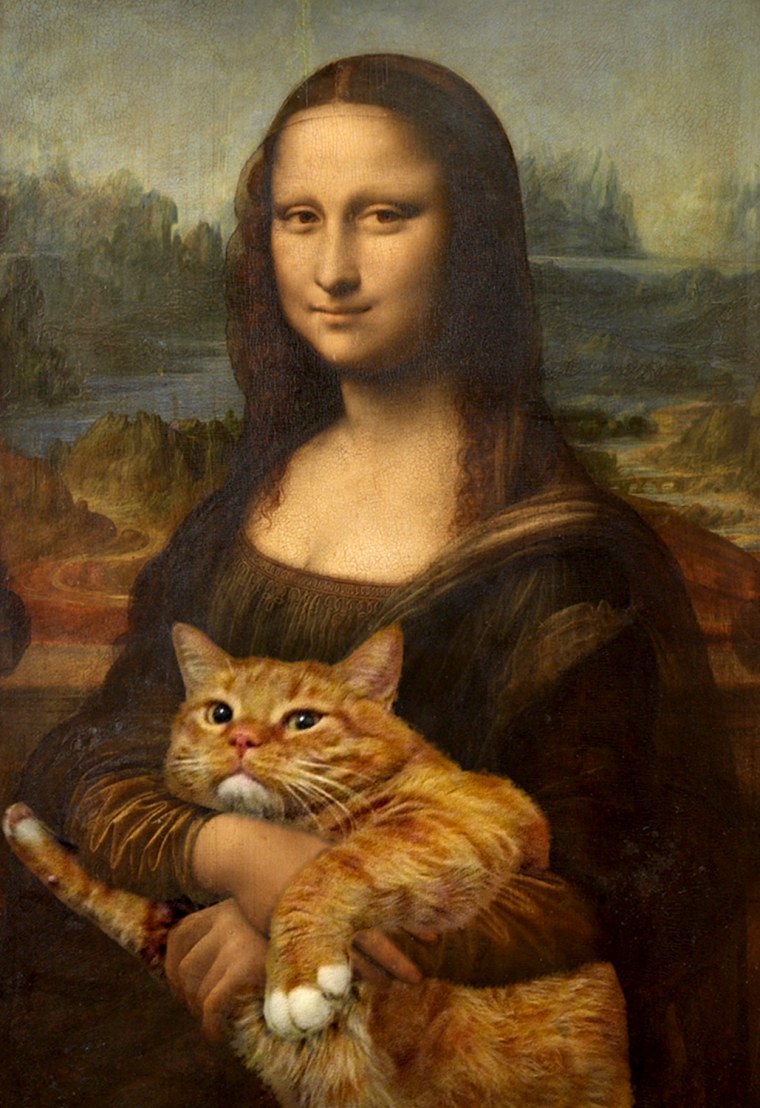 To boost Petrova's spirits, a friend suggested she do an art project with the cat, given his hefty weight and funny personality.

"It was useless to put wings on him, because he is evidently unable to fly in his physical condition," Petrova said, "so I thought that maybe I can make a photo session."
She decided to take a photo of the cat, then digitally insert him into a handful of still-life paintings.
"I sent them out to some friends of mine, artists and gallerists, just to see their reaction," she said. "Never before have I seen serious ladies laughing to tears." With her friends' amused encouragement, she launched the site "Fat Cat Art."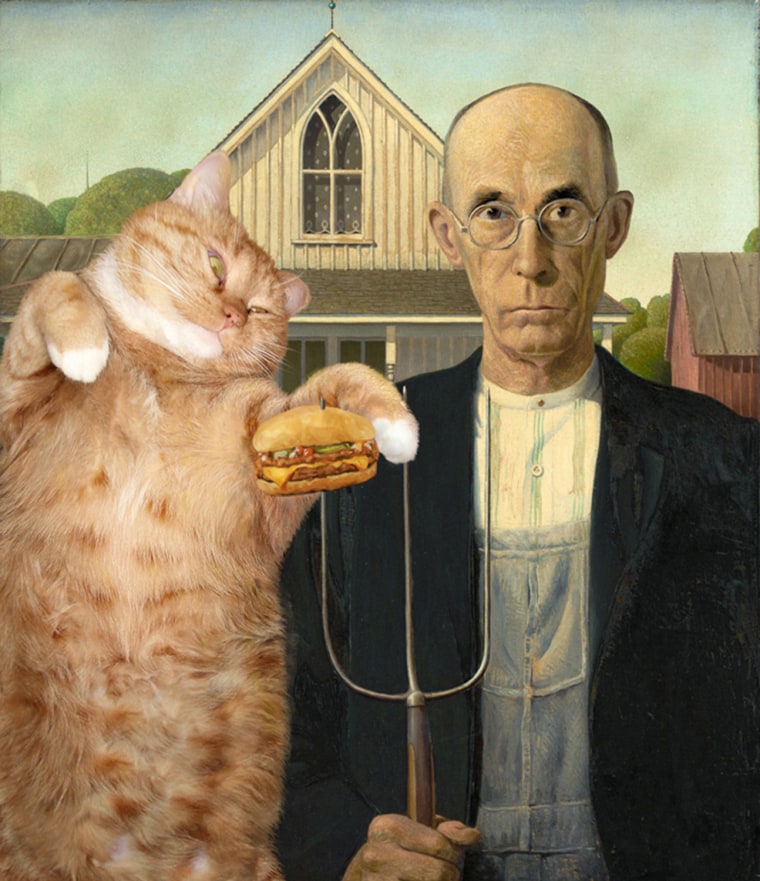 Now, more than two years later, the site consists of nearly 80 altered images. Additionally, the artwork is appearing in an exhibition at the Stonehill House in England. 

Petrova believes that while the images are funny, they also deserve to be taken seriously.
"We are just waiting for a museum that would be brave enough to let an Internet kitty in," she said. "Museums let graffiti writers in, now it's a cat's turn."
Russian artist Svetlana Petrova crafted the "Fat Cat Art" series, which consists of a collection of notable artworks that — thanks to digital editing — now feature her 22-pound feline, Zarathustra.