The family of a 7-year-old girl with cancer is praising Miranda Lambert for the touching moment they shared at the country star's recent concert, and hoping it raises awareness for their foundation that helps other kids who are fighting the disease.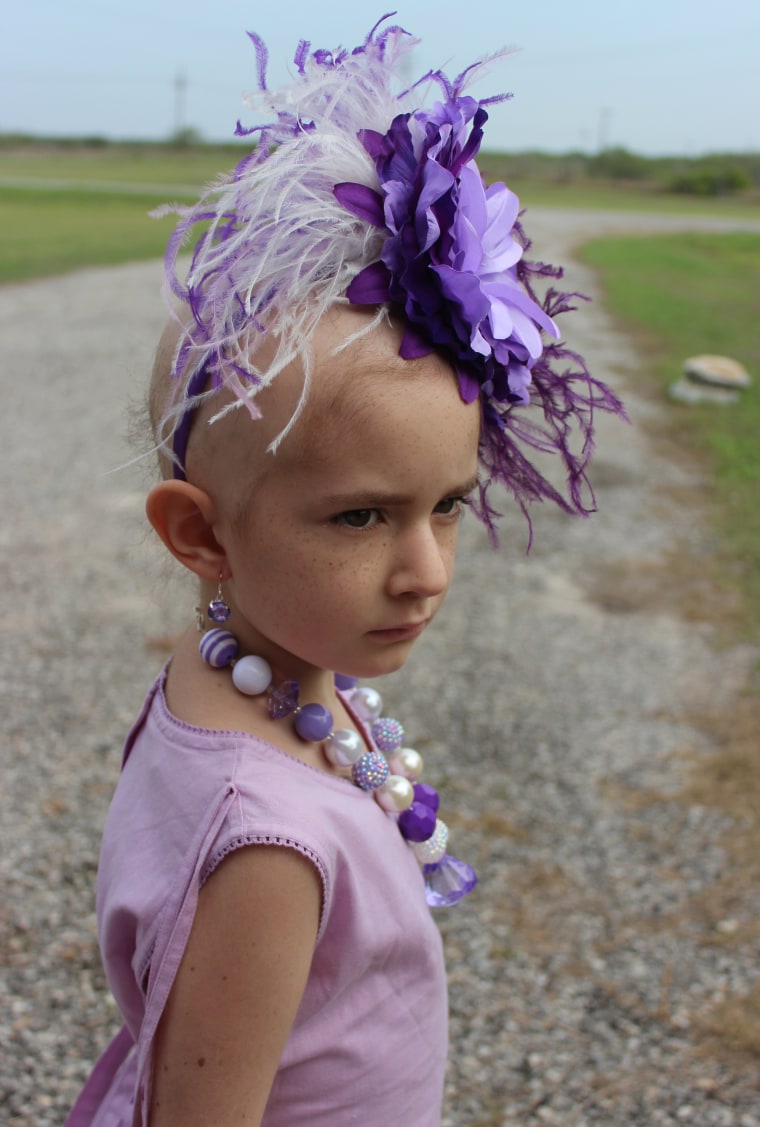 Brooke Hester has battled neuroblastoma – a cancer that forms in nerve tissue – for more than half her young life. After enduring years of chemotheraphy and other treatments at hospitals in Texas, New York and Michigan, she and her mother found some relief in Lambert's Saturday concert at American Bank Center Arena, in Corpus Christi, Texas.
"It was awesome," Brooke told TODAY.com during a Wednesday phone interview with her family. "I thought she was really cool."
Lambert had been performing her song "Over You" when she spotted Brooke wearing a pink cowboy hat and a face mask in the front row. Singing into the mic in her left hand, the Grammy winner used her right hand to accept a gift from Brooke – a synthetic flower blossom that had adorned the girl's hat – before taking a moment to hold her hand. During the 17 seconds that they held hands, Lambert got choked up and pointed the mic toward the crowd. While fans finished singing the rest of Lambert's song, the singer could be seen wiping tears away from her face, long after she'd stepped away from Brooke.
On Wednesday, Brooke said holding hands with the singer was special.
"She must really like me," she added.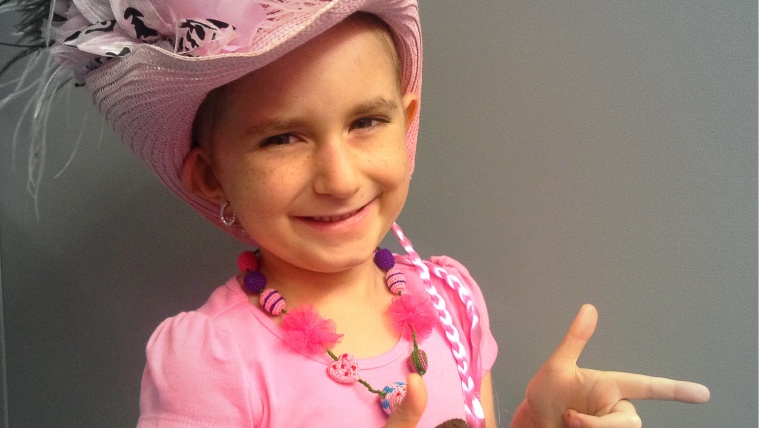 Footage of Lambert's interaction with Brooke has gone viral online. One YouTube video of the moment has been viewed more than 400,000 times since Sunday.
Jessica Hester told TODAY.com she was already touched when an anonymous donor provided two tickets to Lambert's show, and that staffers at the arena ushered them to the front row upon arrival. But she was especially moved by the interaction that's since transfixed hundreds of thousands of people.
"It was very emotional and very special," Jessica added. "It just took my breath away when I looked up, and I got the chance to look at Miranda Lambert and thank her, as she was holding Brooke's hand, for her complete compassion that she was demonstrating to my daughter in front of all these people. And then I just kept thinking, 'Oh, my gosh, she's still holding her hand, she's still holding her hand, she's still holding her hand!' And she wasn't letting go. You could just feel the love surrounding the moment."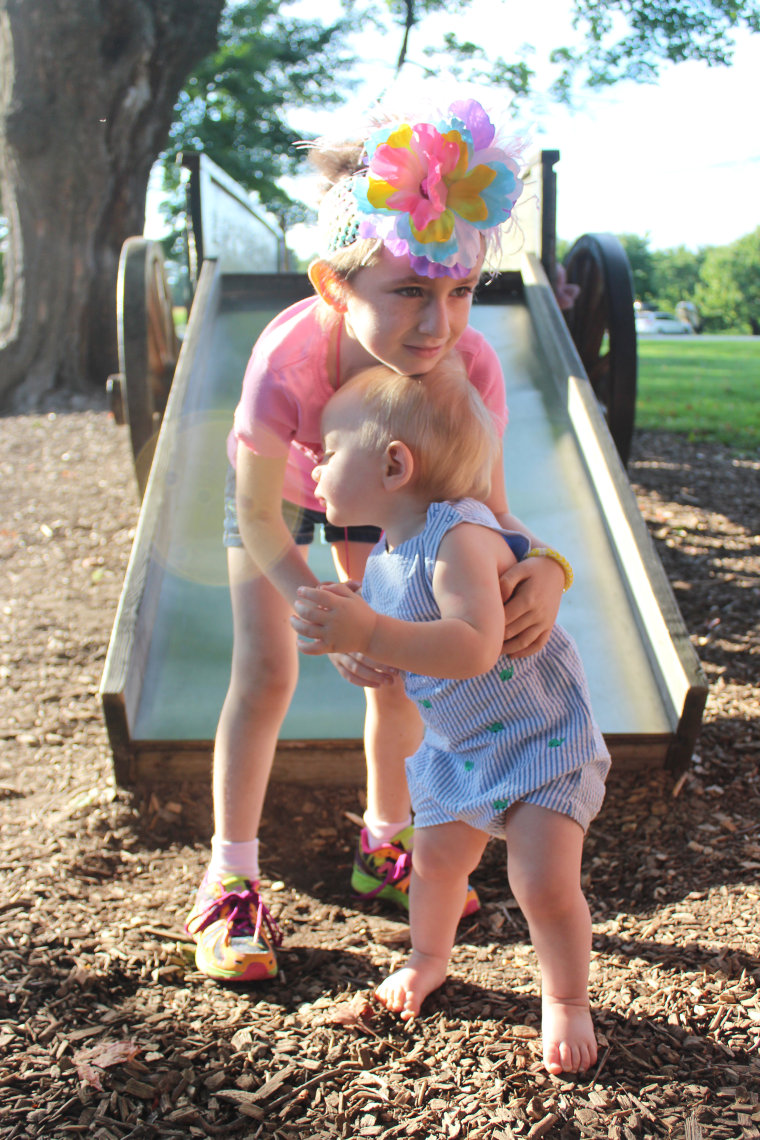 Jessica's husband, Beau – who was taking care of their 1-year-old son, Benjamin, on the night of the concert – echoed those sentiments. "Miranda Lambert deserves all the exposure she gets for that moment, and I think Brooke does, too," he said. "What an amazing moment, and what a truly caring person. That kind of moment is so genuine."
Brooke's gift of a flower blossom is significant. Years before her diagnosis in November 2010, she enjoyed picking flowers at home and wearing them in her hair. And when she was undergoing chemotherapy and wearing the gift of a floral headband that she really liked, she said she gave it to a girl she'd met at her hospital, "because it made her happy, and that made me happy," according to Jessica.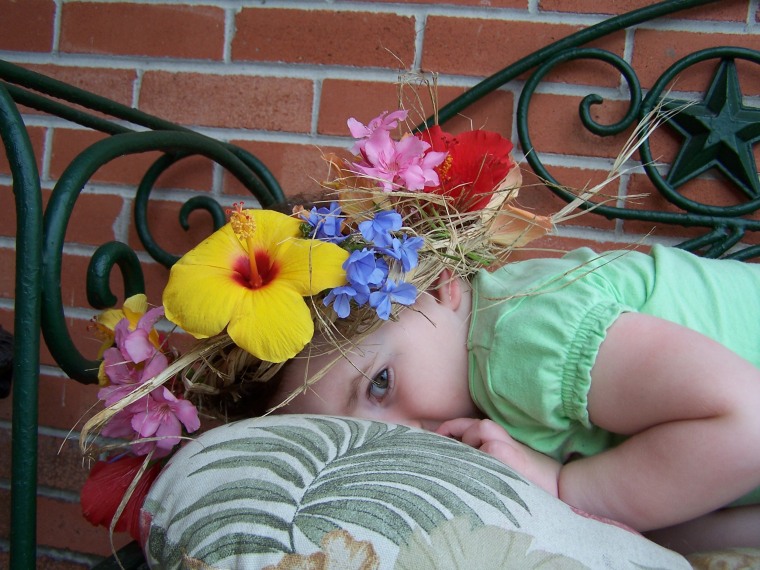 "She's been fighting this for three years and 10 months – over half of her life, without remission – and she's smiling and happy and bouncy and bubbly all the time," Jessica added. "When she's having difficulties, she finds the brighter side of everything. She has so much tenacity and spunk and spirit."
Now, Brooke is the face of Brooke's Blossoming Hope, a charity that raises global awareness for childhood cancers, fosters research, and donates decorative headbands to girls and hats to boys who have lost their hair while fighting the disease. The nonprofit's Facebook page has more than 7,000 followers.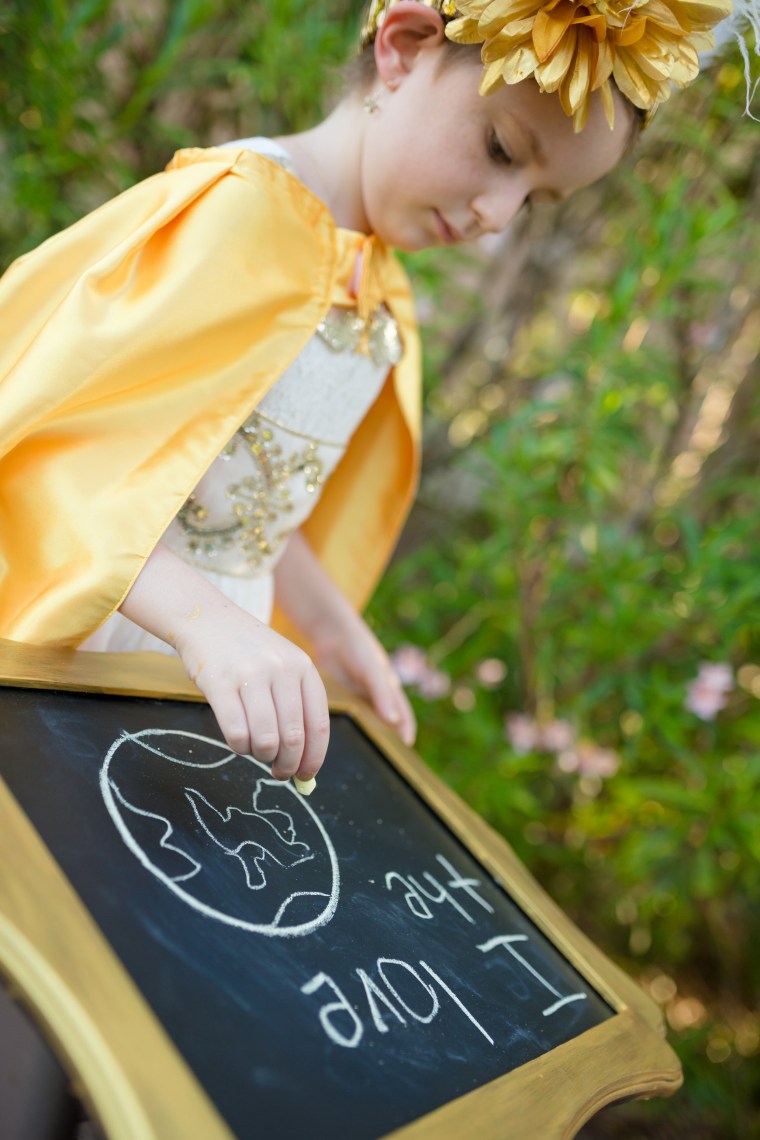 Since Brooke's Blossoming Hope was founded three years ago, it's raised almost $200,000 served more than 14,500 children around the globe, Jessica said.
To Brooke, the message is simple.
"Everyone should know," she said, "that I always want to make children smile."
Follow TODAY.com writer Chris Serico on Twitter.