Did you know that nearly 5 percent of people are hoarders? That means roughly one in 20 households are impacted by the disorder. If left untreated, hoarding may result in a dangerous situation for both the individual suffering, and their family.
Hoarding expert Cory Chalmers visited TODAY Tuesday to provide insight on the condition that's increasingly affecting more families in America.
What leads a person to the point of hoarding?
Chalmers says there's always a "trigger" — whether that's death, divorce, post-trauma or even something simpler, such as children who have recently moved out. There's usually some life event that sets off the behavior.
RELATED: 'Hoarding: Buried Alive' couple driven apart by trash
But how do you decide if you're a hoarder or someone that just likes to collect things?
"The easiest way we define it is when you lose functionality," Chalmers said.
If you can't use your bed, the kitchen, or have lost sight of the dining room table, Chalmers says it should be considered an issue.
RELATED: 'Hoarding' woman fights to keep treasures after losing filthy, rat-filled home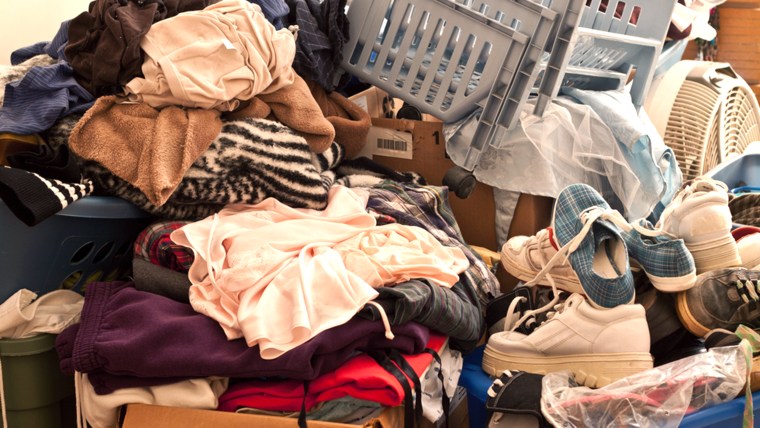 What are the signs that someone I know may be a hoarder?
According to the Anxiety and Depression Association of America, here are a few of the symptoms that a hoarder may possess:
It becomes very difficult for them to get rid of unnecessary items.
The thought of throwing something away gives the individual severe anxiety.
Limited ability to keep items within their space organized.
They are overwhelmed by the thought of others seeing their possessions, yet they cannot make decisions on where to properly store items in the home.
For more information, visit hoarders.com.