While most of her friends are in college and busy with bustling social lives, Aly Raisman is approaching her early 20s in a very different way: by focusing on winning gold in Rio.
"I don't really have that much of a social life right now," the 21-year-old gymnast tells TODAY. "But I'm fine with that because I know after this summer I can have a little bit of a break.
"I'll be 22, I can just relax," she said.
Until then, though, the Needham, Massachusetts, native, who won two golds and a bronze as a member of the "Fierce Five" at the 2012 London Olympics, is zeroed-in on her training schedule and daily diet to make sure she's in top form ahead of preliminary competition in June.
If she makes the Olympic team, Raisman, who turns 22 in May, will be the oldest athlete on the U.S. squad.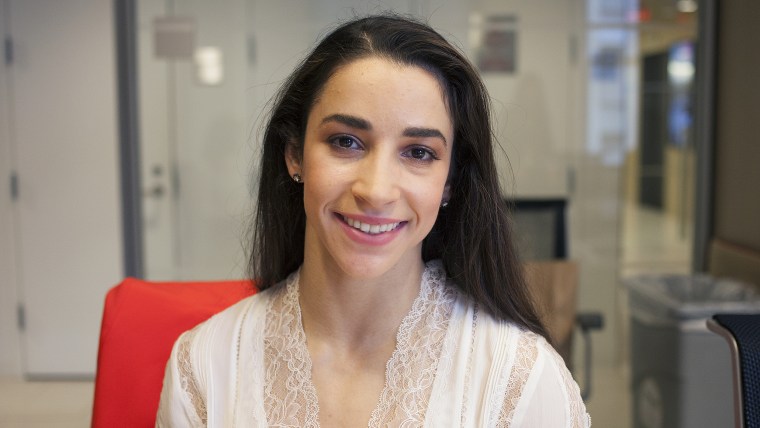 "I know I'll have the rest of my life whenever I'm done with gymnastics to be able to do other things," she said. "So right now it's just important to put everything on hold and give everything I've got."
RELATED: Meet the Olympic hopefuls for the US Women's Gymnastics team
With 100 days remaining until the opening ceremony, Raisman stopped by to chat with TODAY as part of Smuckers' #PBJ4TeamUSA campaign, which donates $1 to the United States Olympic committee for every tweet that uses the hashtag. Smuckers is a sponsor of TODAY.
Looking back at London, what are you doing differently this time around in terms of training, nutrition and overall preparation for Rio?
I kind of have been trying to do the same thing because it worked last time [for the 2012 games]. Last time I wanted to go in and know that I gave it my all — I pretty much put everything in my life on hold for gymnastics, and I do the same thing now.
What's it like to be working toward this goal of competing in the Olympics, again, four years later?
This summer, whoever the five girls are that make the team — it's probably going to be one of the older teams that USA has ever had. Gymnastics is, as people like to say, a young girl's sport, but I think we're definitely changing the dynamic of it. We're proving people wrong and saying that you can do it.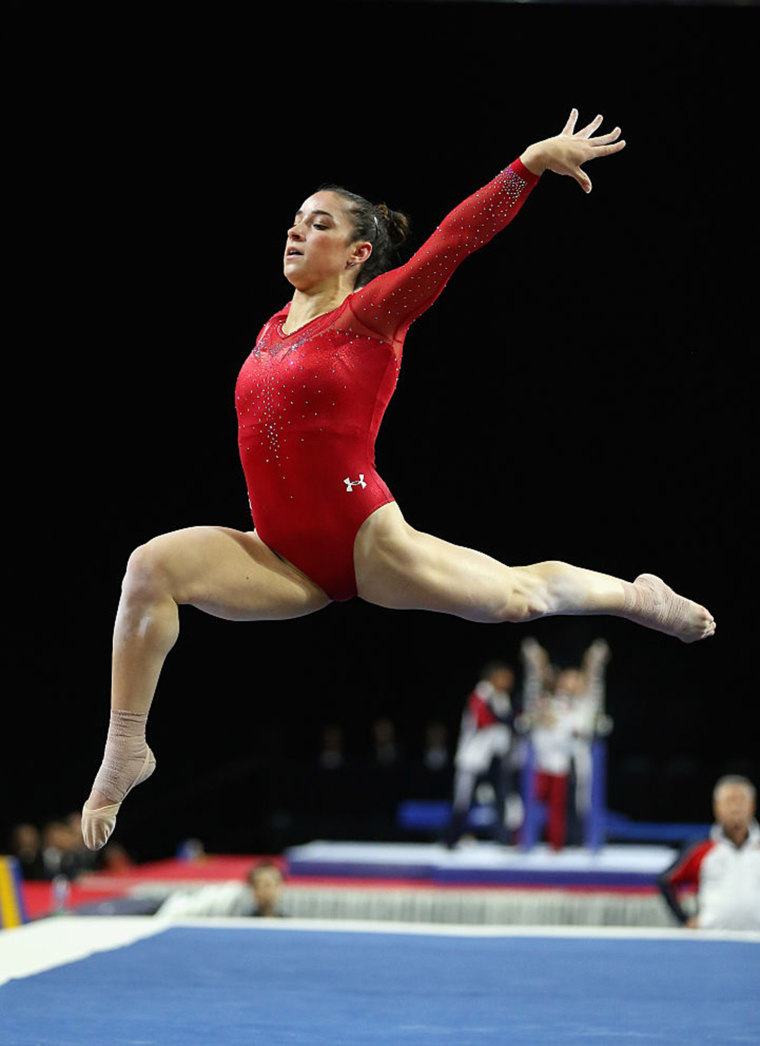 You're only 21! How does it make you feel that, while you're still so young, you'll likely be the oldest on the team?
If I make the Olympic team, it'll be my second Olympics. So at 22, it's kind of crazy to look back and think about all of the amazing things I've gotten to do.
I've always dreamed of it since I was a little girl — since I was 8. That's when I really realized I wanted to do this. So it's crazy that I'm actually living my dream. Our coaches push us to the limit, but that's what you have to do when you're trying to be the best.
RELATED: Daughter has Olympic dreams, but does mom?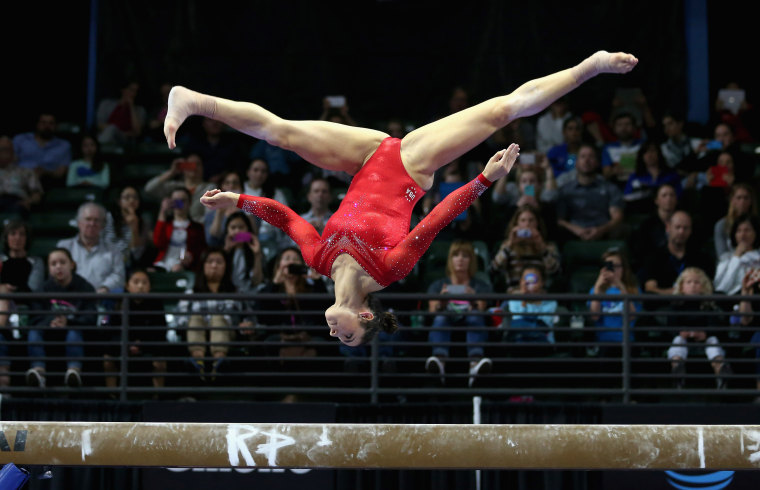 How did you get into gymnastics?
When I was 8, I had to choose between soccer and gymnastics. It's sort of insane to think that I had to make that big decision, but I chose gymnastics because I loved it more.
What advice do you have for young athletes?
Listening to your body and listening to your gut is really important. Our generation is so into social media that sometimes people try to look for these secret answers online, and I think it's just about listening to your body and doing whatever works for you.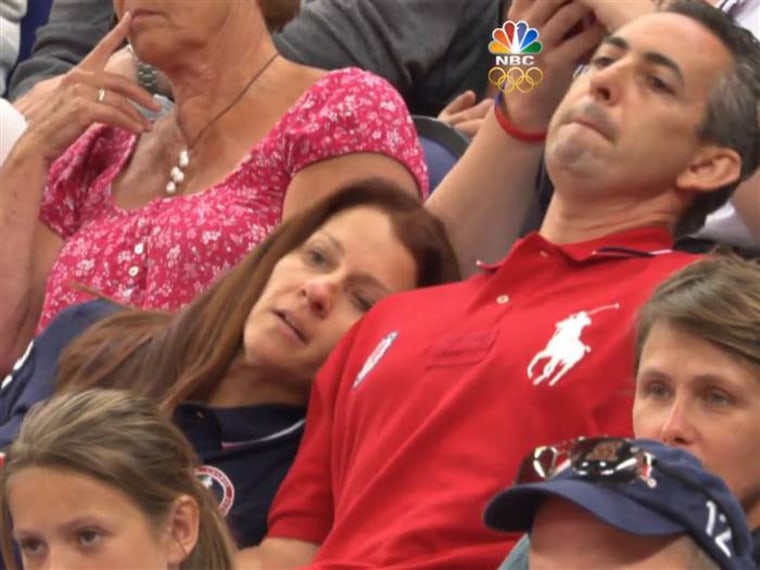 Your parents went viral back in 2012 for their priceless reactions while watching your floor routine. How have they been key players in your Olympic success?
I always love when my parents are at the meets because it gives you that extra boost of comfort. Obviously competing at something like the Olympics, it's very nerve-wracking and stressful, so just knowing that they're in the crowd — it really does make a difference.
RELATED: Watching your child compete: The agony and ecstasy of Aly Raisman's parents
They support me and love me no matter what and I'm sure that sounds cheesy, but it is really important because there's already enough pressure as it is.
Want to eat like an Olympian? Here's a peek at what Raisman's daily diet looks like:
Breakfast: Two pieces of whole wheat toast and jam, with the occasional banana
Lunch: Brown rice, chicken and/or fish
Afternoon snack: Greek yogurt, fruit and granola
Dinner: Some kind of carb and vegetable and protein