In December, Louise Bonnett-Rampersaud of Sandy Spring, Maryland, lost her husband to vascular Ehlers-Danlos syndrome, a rare genetic disease of the connective tissue that can cause the walls of the blood vessels and other hollow organs to rupture.
At 39, Richard Rampersaud, a robust communications executive, suffered an aortic dissection, the first of many other vascular ruptures requiring multiple surgeries. His medical ordeal lasted nearly a decade, rendering him, at times, bedridden and financially strapped. He left behind daughters, Olivia, 15, and McKenna, 12, one or both of whom carries his cruel genetic legacy.
In TODAY's three-day series "Medical Mysteries," NBC News national correspondent Kate Snow is reporting on people who have recovered from rare diseases. On Thursday, TODAY presented the story of a young boy who suffered a combination of disorders, including Ehlers-Danlos (EDS), a version of the same disease that killed Rampersaud. By bringing awareness to these unusual conditions, the hope is to discover better treatments or prevention.
Louise, now 45 and author of the children's book series, "The Secret Knock Club," shares her story, as told to TODAY contributor Susan Donaldson James: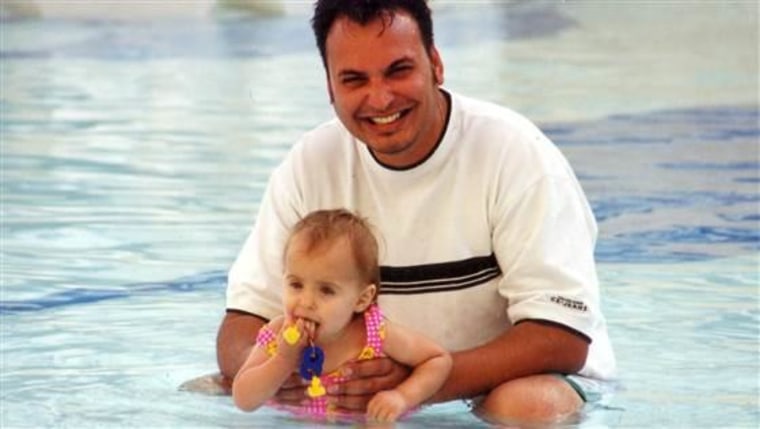 In May, it would have been our 20th wedding anniversary. I am, quite frankly, still in shock. Obviously, we knew for nine years that Richard's prospects were not so great. Still, his death was so sudden and traumatizing.
There are numerous challenges for those with rare diseases — feeling isolated and alone and, as in Richard's case, fear of a life-threatening disease with limited research and funding. There is also a lack of hope.
Richard suffered his first aortic dissection in May 2005. But until that moment, we didn't have any idea he had Ehlers-Danlos (EDS).
He was in surgery for 12 hours at a local hospital then sent by Medivac to the Washington Hospital Center in Washington D.C. They didn't know at first he'd had a dissection and it was a miracle he was alive. There was a clot in his femoral artery and no blood flow in his right leg. They were going to amputate.
Ultimately, he did survive and we were sent to The Johns Hopkins Hospital for genetic testing and counseling. Sure enough, the biopsy was positive.
The vascular form of EDS is often the most serious, causing spontaneous ruptures. Many people go undiagnosed until they have a fatal incident. Looking back, there were clues along the way: intense bruising, even at the slightest knock or bump, and erratic blood pressure.
On the financial side, Richard couldn't work as the disease became more degenerative. I wasn't making enough money as a para-educator at the school, so I supplemented our income with writing.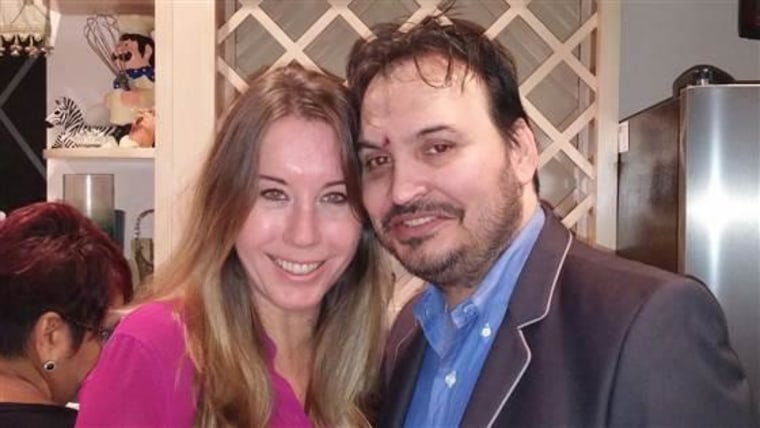 It's such a rare disease that some doctors definitely have a steep learning curve as they may not learn, or even hear about it, in medical school. As a caregiver, you become the educator and bring everyone up to speed.
It's a horrible and cruel disease and there is a 50-50 chance of passing it on to your children. My older daughter was tested and she is positive. We've had baseline scans of her whole body to make sure there are no aneurysms forming. I couldn't handle knowing more, so my younger daughter has not been tested. She is still quite young.
But the disease is tricky, and the blood vessels can rupture without warning.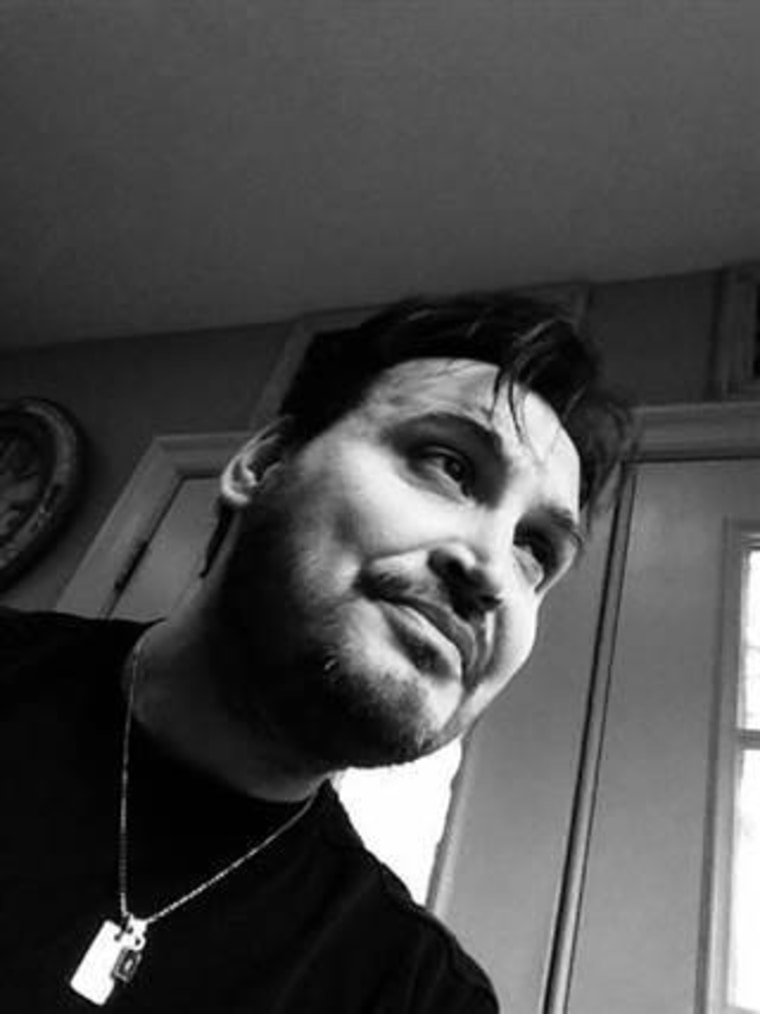 I have gotten to know Amy Yasbeck, the widow of the actor John Ritter. He didn't have EDS, but he passed away from an aortic dissection. The John Ritter Foundation has done amazing things for research.
They established "Ritter Rules" for aortic diseases: teaching the medical profession to identify the symptoms of dissections, which are often confused with heart attacks. The care and treatment for each is the exact opposite.
I haven't been so involved with the rare disease community because we are still so consumed with grief.
Richard's personality was large. He was strong physically as well as mentally. And he was funny, very funny. That was his biggest strength. His humor definitely stayed with him throughout his illness, and he loved his girls.
Right now, I don't think our daughters are ready to talk about their feelings. I could see the fear in their eyes when their father was in the hospital. But on the flip side, it's made them more empathetic. It's kind of a double-edged sword.
I would love to write a book about children who have parents with a chronic illness and how it affects them. It shakes your foundation. But my girls are strong and I am proud of them.
These days, I find my joy with the three of us being together, realizing we are still a family. Even though a newly defined one. Still, we literally have not eaten at the kitchen table since he passed away. We all had our places. Even when he was sick, he would get up to eat with us. I have to replace that table. That's been very hard for me.
As for others with rare diseases, what's missing is the hope of a cure. Research, fundraising and getting money to the proper places is critical. Everyone needs hope.
For more information go to the Ehlers-Danlos Foundation
This article was originally published Mar. 5, 2015 at 7:51 p.m. ET.