Thanksgiving was less than a week away, it was just after dusk, and an early dusting of snow was in the forecast. Instead of planning a holiday feast and wading through crowds at the grocery store, my husband and I were pacing the kitchen, nervously snacking from a tin of holiday cookies while waiting on a call from the hospital. 
When my phone rang, I felt a nervous flutter at the center of my chest. I took a deep breath, and answered the call. It was our surrogate's husband telling us that his wife was having contractions and that we should prepare to travel to the hospital. I hung up, then turned to my husband. "It's time," I said. The four of us piled into the car — my husband, my 7-year-old son, my mother-in-law and myself — and headed out on the 3-hour-drive from Seattle to Portland, for the birth of our daughter.
We'd waited for this moment for years — through multiple miscarriages and fertility treatments that left both my body, and often my spirit, drained — and now, if all went as planned, we were only hours away from welcoming our second child.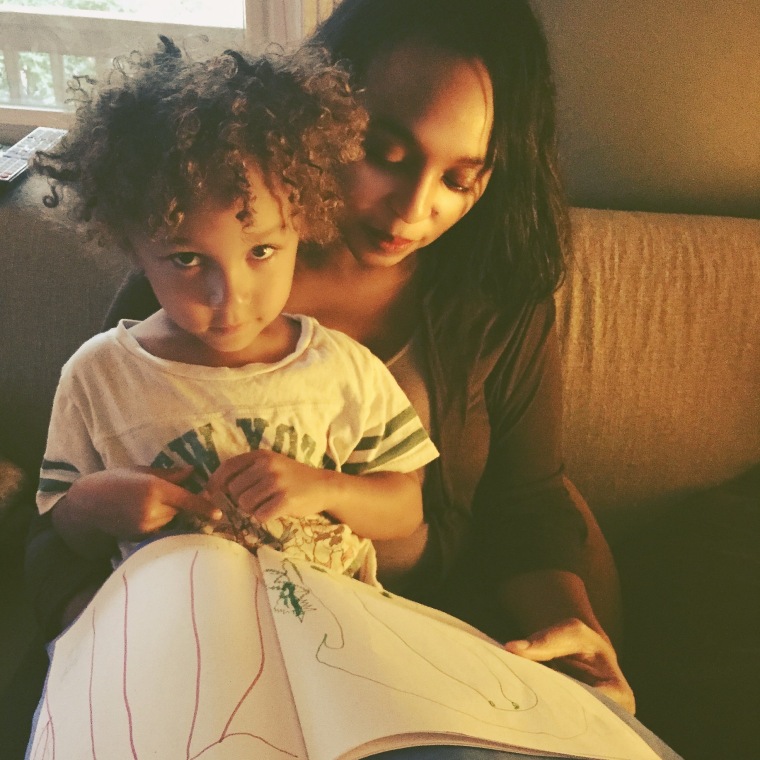 I had good reason to be nervous, as my fertility journey hadn't gone as planned from the moment we decided to have a second child. My first pregnancy, from conception to delivery, had been relatively easy. And because I naively thought the second would be too, I was slow to admit that I needed help conceiving at all. And if I'm honest, my reluctance was also partly due to the fact that I'd internalized many of the harmful tropes that plague Black women, like the myth that we are indomitably strong — or worse, the misconception that Black women are hyper-fertile. 
I'd internalized many of the harmful tropes that plague Black women, like the myth that we are indomitably strong — or worse, the misconception that Black women are hyper-fertile.
I made things worse for myself by comparing my journey to that of other women — particularly the Black women in my life who often made the hardest things seem effortless. My friends, sisters and even my mother had all conceived easily. Some even had children at an "advanced maternal age," which doctors define as any pregnancy after the age of 35. No one I knew had ever used in vitro fertilization (IVF), let alone a surrogate. I felt ashamed that I was struggling to do something the women I loved and looked up to could do with seeming ease. 
If I'd known then what I know now — that Black women are twice as likely to experience infertility when compared to white women, but are less likely to open up or seek help — I would have cut myself some slack. It's also possible that the women in my life I'd compared myself to had struggled to conceive, but much like myself were loath to admit it. 
I became pregnant with my second child right away, but miscarried after 8 weeks. Then I had a second miscarriage. And then, a third. My doctor explained that I was experiencing secondary infertility, which is the inability to conceive or carry a baby to term after previously giving birth. She suggested we pursue IVF. I handled the news like I'd handled thousands of challenges before: I buried all hints of worry and disappointment, then dove in — chin up and headfirst. 
A few months into fertility treatments, it looked like we were headed for the homestretch. We'd stored several embryos and were weeks away from a transfer. Then, as if on cue, a soul-crushing plot twist ruined the happy ending: Without warning, I suffered a bilateral pulmonary embolism, a life-threatening condition which filled both my lungs with deadly blood clots. I spent three days in the hospital and was treated with a steady drip of blood thinner. 
My recovery took less than a week, but the resulting changes to my body would change the trajectory of my foreseeable future. I learned that once you have blood clots, your likelihood of having recurrent blood clots increases. And becoming pregnant also increases the chances of a blood clot developing by fivefold, according to the Centers for Disease Control and Prevention. I was no longer able to carry the embryos we'd stored during the fertility process. Becoming pregnant could kill me. 
Paralyzed with grief for nearly a year, I threw myself into work and leaned into a daily exercise regime as a distraction from my new reality — and nothing's more distracting than a calendar full of appointments and stinging calf muscles. Then one afternoon, while following a repetitive but meditative workout video on YouTube, I remembered a conversation I'd had at the playground years ago with a parent at my son's school. He and his partner were expecting a second child, and his partner's sister had offered to be their surrogate.
Sweat still dripping down my brow, I ran downstairs and blurted, "I think we should try surrogacy." Once I said the words aloud to my husband, I immediately felt like a thousand-pound boulder was lifted from my chest. 
I ran downstairs and blurted, 'I think we should try surrogacy.' Once I said the words aloud, I immediately felt like a thousand-pound boulder was lifted from my chest.
The fertility clinic that we'd used for IVF treatments put us in touch with the surrogacy agency they'd used with other patients. The weeks following were a blur, as we worked our way through a mountain of paperwork. The agency had considered every nuance of the psychological, legal and emotional complexities that might arise when one woman carries and delivers a baby for someone else. 
The first important decision was deciding which state the potential surrogate would be located. At the time, Washington state had compensatory limits on surrogacy arrangements, so most couples who lived within Washington state were paired with surrogates from California or Oregon. 
For my husband, the decision was easy — it was a matter of convenience. "Oregon is closer," he said. But I was thinking of something else. Months earlier, a who's who of right wing extremists traveled from all over the country and descended on Portland to stage far-right demonstrations, which sometimes turned violent. For several months that year, Portland had become the eye of a political storm and its instigators were focused on families that looked like mine. "Maybe this isn't the right time to have a brown baby in Oregon," I said. 
But in the end, my husband made the case that if there were pregnancy complications and we needed to travel to the hospital quickly, driving to Oregon would be easier than flying to California. So we settled on limiting our search to Oregon and moved on to the next step: completing our family profiles. 
When we set out to create our family profile for the surrogate-to-be, we kept things light but thorough. My husband and I wrote about how we met and about how I'd gotten lost on the way to the restaurant for our first date. We mentioned my love for the piano and my husband's love of mathematics. We talked about our warm and loving network of family and friends. We included dozens of photos from a recent beach vacation: my husband carrying our then 6-year-old son on his shoulders as they waded into the ocean; my son enjoying his favorite ice cream flavor — double fudge chocolate with rainbow sprinkles; my husband and I sharing an oversized plate of fries and a burger as big as a compact car.; my son skipping across the tide on the beach, a big smile stretched across his face, his curly ringlets suspended mid-bounce and the summer sun glinting off of his cinnamon-colored limbs. Our profile depicted an all-American family on an all-American vacation.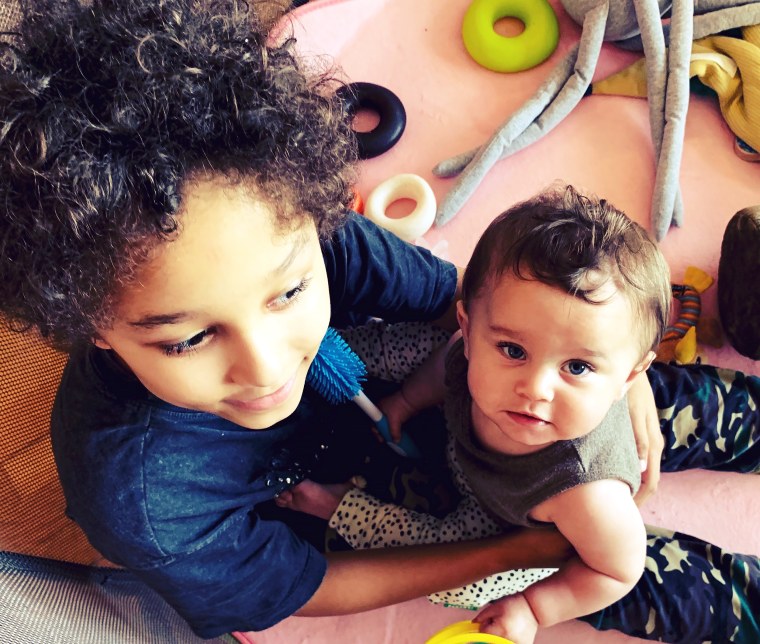 When it was time to exchange profiles with potential matches, I was nervous. It felt like we were submitting dating profiles and waiting for someone we'd never met to swipe left or right to determine the fate of our family. But our case manager assured us that we had nothing to worry about. They'd done thorough personality and psychological vetting, and matches rarely failed to work out. In fact, she said she already had a potential family in mind, and she was certain the match would work well. 
When the email hit my inbox, with the subject line "Profile for *Kelly," I couldn't open it fast enough. I quickly skimmed the profile, running my finger past each answer, scanning for red flags. Nothing stood out. But at that juncture, my judgment was admittedly clouded by both desperation and gratitude. Someone is willing to carry my child for 40 weeks, potentially endure morning sickness, fatigue and swear off wine? They must be a good person. "Kelly looks great!" I replied. 
We were told to expect a reply within a few days. They were so confident in their profile matching that they expected a reply as quickly as my own. But after a week and a half I began to worry. I sent a follow-up email to our coordinator: "Any news?" The coordinator's response was positive — "Hang in there!" — but a reply that was intended to reassure us only made me more nervous. To me, "hang in there" implied that the response time was atypical, but I tried to match her positive attitude, nonetheless. 
Two weeks passed, and there was still no response. I'd stopped checking my email every hour, when at three weeks, a reply from the coordinator arrived: "Kelly has decided to pass … for political reasons." 
"What political reasons?" I thought. I was gutted. My husband and I scoured our profile for any mention of politics and found nothing. I decided to look over the surrogate's profile again — the second time, I reviewed each answer with the diligence of a detective looking for clues to a crime. Through the lens of rejection and heartbreak, the same answers I'd read weeks earlier took on new meaning. "My spouse and I would prefer not to be a surrogate for families living in China." When I reviewed Kelly's profile for the second time, not only did this answer stand out, but it was a giant, waving red flag. I was embarrassed to have overlooked such an obvious example of xenophobia. Surrogacy is illegal in China, so many Chinese couples struggling with infertility find surrogates in America. Some American surrogates were known to reject couples from China, but I was told this was due to their distance. But after a bit of research, I learned that Chinese couples often travel to the birth site just like my husband and I had planned to. So what was the real reason these couples were rejected?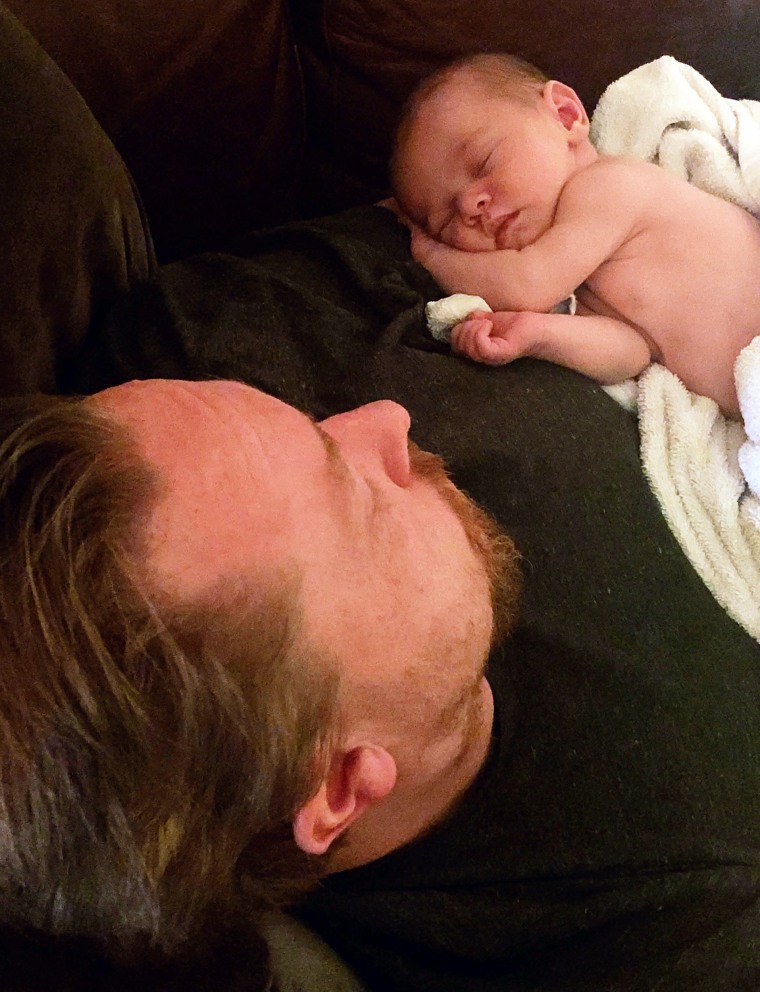 Then I thought about what I hadn't explicitly said in our own profile, but was clear in our family photos: that we were an interracial couple. My husband is a white man who was born and raised in New Zealand. I am a Black woman, born and raised in the deep south. We were a loving family, with one Black child, and we wanted another. And although we saw ourselves as an all-American family, maybe they saw something different. Perhaps we were just as foreign to them as couples from China that they'd preemptively rejected. 
"I'm so sorry," our agency coordinator said. We'd scheduled a call the next day. "This has never happened before." She agreed that there was nothing political in our profile and sounded as equally confounded as I was. Her words were stilted with trepidation, and I sensed that like myself, she felt there was more to the story. But we left our suspicions unsaid. "Let's give this another go," she said. 
Our second match initially said yes, but after a week or so, also rejected our profile. The second time was less painful, and I handled it like I'd handled thousands of challenges before — chin up and headfirst. 
The third time was the charm. We were matched with a gracious and kindhearted couple who said yes right away. Over the next year, we got to know one another, and they took care of our growing baby as they would their own.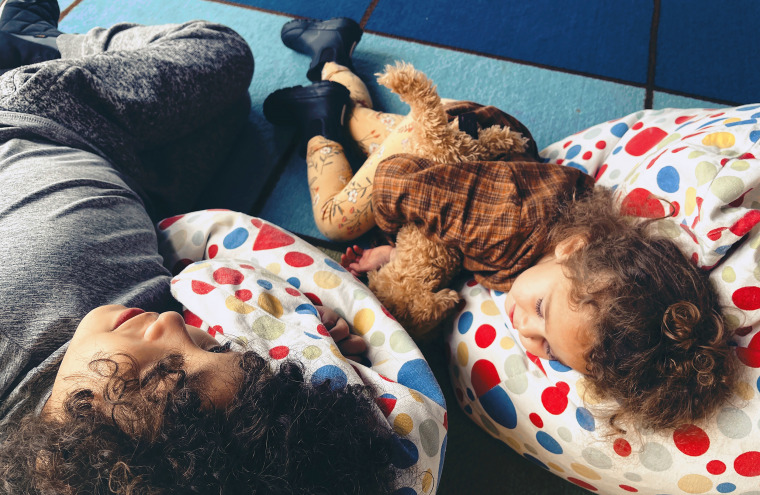 "Be careful," I told my husband that November night three years ago, as he drove cautiously down the dark highway — a thin veil of snow swirled on the road beneath the tires. "Don't worry. I'll drive slowly," he said. "No, I meant …" my voice trailed off. I wasn't quite sure what I meant exactly. I wasn't referring to the weather, or the roads, nor his driving. I was referring to something larger. The longer journey — through the losses and disappointments and heartbreak. But once we reached the Portland hospital parking lot, something told me that this was truly and finally the homestretch. 
My daughter is now 3 years old, and we can't imagine life without her. And for every milestone — her first step, her first word, her first day of preschool — I'm reminded of the loving couple, and their selfless gift we were granted three years ago. 
*Name has been changed
Throughout the month of March, TODAY.com is celebrating women across generations who have made history and continue to move the conversation forward by breaking stigmas, sparking dialogue and inspiring the next generation.
Related video: