One year ago, Erin Andrews and her now-fiance, Jarret Stoll, hadn't talked about marriage, much less starting a family. But all of that suddenly changed when she was diagnosed with cervical cancer.
In a new interview with Health magazine, the NFL reporter and "Dancing With the Stars" co-host explained how her battle with the disease changed their relationship and put her on the path to in vitro fertilization (IVF).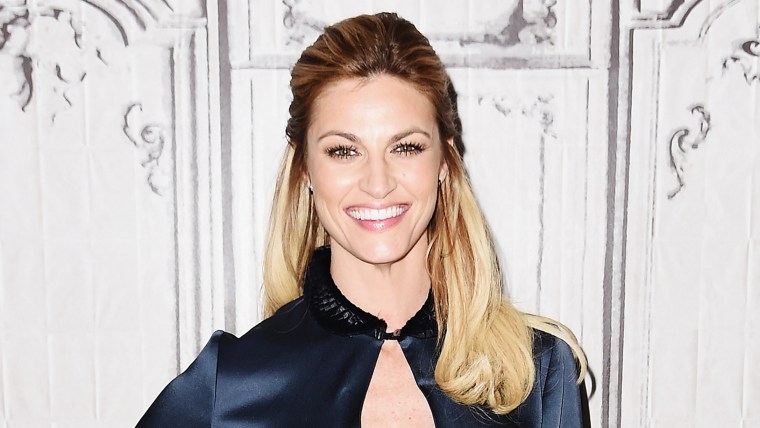 "You don't know if a guy is going to want to sit in with an oncologist and see, 'OK, so this is your cervix, and this is your uterus, and we are cutting out this part,'" she said. "We hadn't even been discussing marriage. We hadn't discussed babies! It really puts things on the fast track for you — because you have an oncologist saying to you, 'We highly recommend that you guys do your embryos right now, freeze them.'"
And so Andrews got straight to the point with her hockey player partner.
"I'm like, 'Hi, hon. I love you. I hope we're spending our lives together,'" she recalled. "And he was amazing."
After two surgeries, the 39-year-old learned she was cancer-free, but they decided to go ahead and with the fertility plan in case the cancer returned.
"I'm not young, we don't know when we're gonna have a baby, we don't know if this is going to come back," she said. "One thing I love my future husband for is that our oncologist said the smart thing to do would be to have some insurance waiting — so we have frozen embryos because we've taken the steps. If we need 'em, we need 'em; and if we don't, we don't. We just wanna be smart."
But the process hasn't been easy. Andrews said one recent IVF cycle even caused her to push back her cover shoot for the magazine.
"I'm doing all these (IVF) shots and in these bathing suits, and I was like, 'Yay, look at my pin marks!'" she laughed.
Now she's looking forward to having "the career, having the family, and having the happiness she's always wanted. In fact, she and Stoll, who got engaged in December, have already started the family part — with a pup.
"We're getting a new dog — it's our first child, so we're very excited," she said. "He's a golden retriever; we're naming him Howard."