Eric Dane took a break from filming his hit post-apocalyptic series, "The Last Ship," earlier this year, and he didn't leave fans guessing about the reason behind the sudden hiatus.
In a candid statement from his rep, he revealed that he suffered from depression and needed a few weeks off.
Now he's had that time, and during a Monday morning visit to TODAY, the star opened up about the experience.
"I was dealing with some depression, which was kind of odd to me," the 44-year-old said. "I felt very conflicted about it, because I didn't feel like I had anything to be depressed about."
However, that didn't have anything to do with it. Clinical depression doesn't require a reason to be sad.
"It's a very serious thing," Dane explained. "Like I said, I felt very conflicted because I couldn't figure out what I was depressed about, but it's very real. And that was the scary thing — when you wake up and you're like, 'I don't want to get out of bed.'"
That prompted the man best known for playing Dr. Mark Sloan on "Grey's Anatomy" to reach out for medical help.
"I was seeing these doctors, thinking there was something physically wrong with me because I'd never felt like that," he said. "I'd dealt with depression throughout my life, and it was always manageable. I just felt, you know, everybody feels a little blue."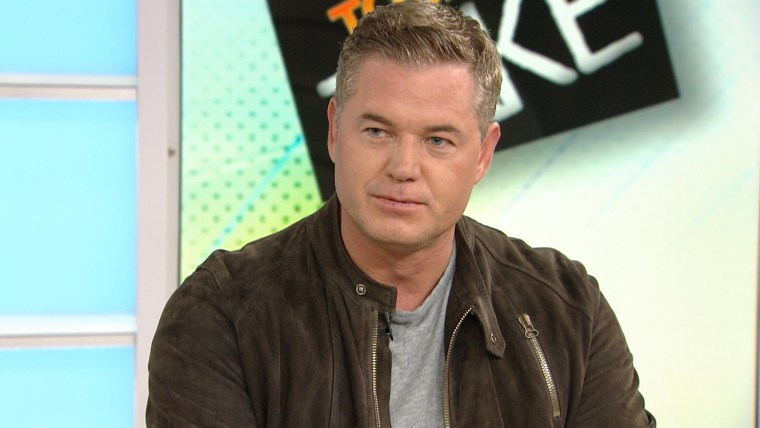 But he knew he was dealing with much more than a case of the blues.
"This just hit me like a truck," he said. "I had to take some time off. I went away, I took care of it and I'm feeling great."
And he ready to return to the role he took a break from.
Dane will be back as Captain Tom Chandler on "The Last Ship" when the series returns for a fourth season.
Earlier this year, the World Health Organization announced that more than 300 million people suffer from depression and that it's the leading cause of disability worldwide.