If you've been licking your chapped lips waiting for the EOS lip balm blues to end, you're in luck.
EOS has resolved a class action lawsuit after plaintiffs alleged the lip balm caused their mouths to break out with unsightly red bumps and rashes.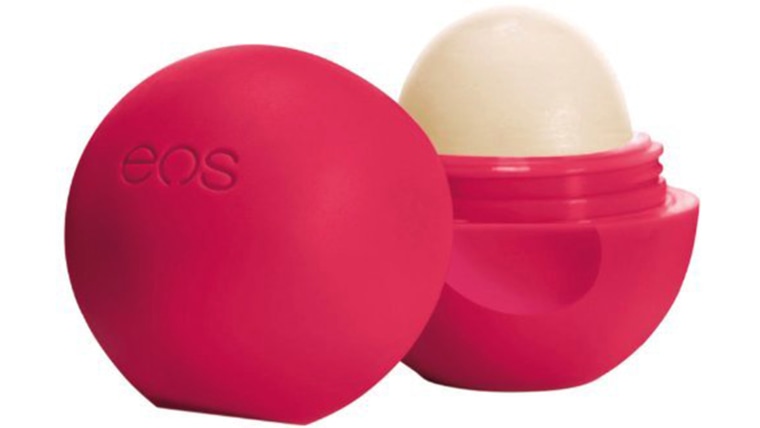 The company released a statement on Jan. 28 about the lawsuit:
"We are pleased to announce that the class action lawsuit brought against eos earlier this month has been resolved. Our products are safe — and this settlement confirms that. Our lip balms are hypoallergenic, dermatologist tested, made with the highest quality ingredients, meet or exceed all safety and quality standards set by our industry and are validated by rigorous safety testing conducted by independent labs. We love our customers and their enjoyment of our products is our top priority. We thank them for their continued support."
The official settlement still needs to be approved by the court, although it's unclear when that process will be completed, according to the company.
Related: Chapped lip do's and don'ts: Follow these doctor-approved tips
On Jan. 12, lawyers filed a lawsuit against the EOS "Summer Fruit" brand. The balm, promoted by celebrities including Kim Kardashian and Britney Spears, was said to have caused blisters and a rash to break out all over Rachel Cronin's mouth. After the filing, dozens of people posted pictures of their rashes and blisters on the company's Facebook page.
For Cronin, the problem started several hours after applying the lip balm when her lips "became substantially dry and coarse" and felt like "sandpaper." Like so many other lip balm lovers, she grabbed it to reapply in the hopes of making her lips soft. Instead, her lips cracked, and blisters and rashes erupted all over her mouth. This rash lasted about 10 days and Cronin needed medical treatment.
The lawsuit asked for damages and alleged the company deceived consumers by saying the products were natural and organic. EOS originally responded with a statement stressing that its products were safe.
The settlement does not require EOS to change any of the lip balm's ingredients. It's not finalized yet, but the packaging will include more details about the ingredients and how to use the lip balm properly, a representative for the company told TODAY.
Mark Geragos, the lawyer who filed the lawsuit, also released a statement.
Related: 7 ways to soothe and protect winter skin
"I am very pleased that we have been able to so quickly and amicably resolve the matter with eos lip balm products. This is a testament to eos being responsive to the concerns of their consumers. eos has demonstrated through data that their lip balms are hypoallergenic, and has provided a mechanism for individual instances to be resolved. eos makes great products and the company is doing the right thing by adding more information about their lip balm products on packaging so that buyers can make informed choices. We will be applying to the courts to close this case."