A week after being found entangled in a mini-blind cord, Elsie Mahe — the 3-year-old daughter former NFL running back for the Philadelphia Eagles, Reno Mahe — has died.
"Our Elsie girl has officially been released to heaven," Mahe, 36, and his wife, Sunny, wrote on Instagram Tuesday. "We feel peace and we are again so grateful for the privilege of being Elsie's parents. She continues to sprinkle love and hope across the world and I am in awe of the Lord and His marvelous plan for my sweet girl."
RELATED: 'Hold your babies tight,' urges mom who lost son in accident
Family spokesperson, Jeremy Roberts confirmed Elsie's death and said the family feels grateful for the support they've received. The family currently resides in Salt Lake City, where Mahe is an assistant coach at Brigham Young University.
"The amount of love that has been expressed to the Mahe family is really quite remarkable. It is a testament of how our community is," Roberts told TODAY. "The Mahes serve the community. This is one of the rare chances where the community has the chance to serve them."
Elsie, was the second youngest of the family's seven children and they're focusing their attention on caring for their family and their Mormon faith.
"One of the really assuring thing about their faith, Mormons believe that families are eternal," he said.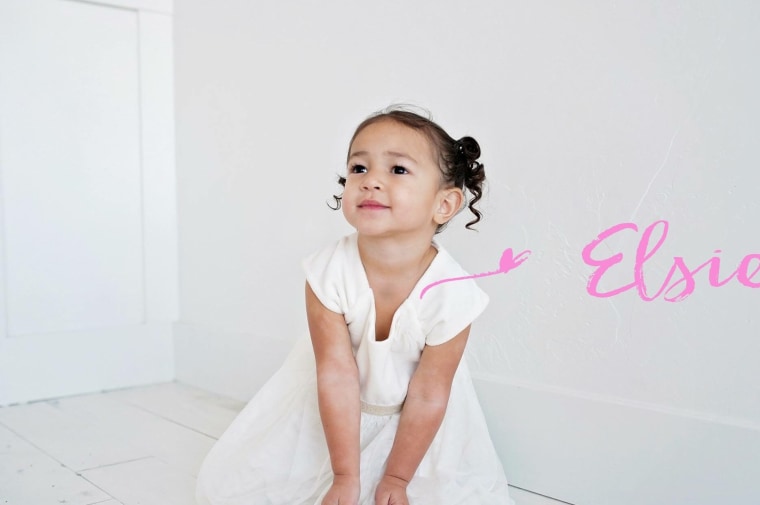 On November 22, Elsie was found with the cord of a mini blind wrapped around her; the family does not know how long she was like that. They took her to Primary's Children's Hospital in Salt Lake City for treatment. Two neurological exams confirmed that she suffered from brain death and six days later, the family announced her death and their intention to donate her organs.
"With her death and the donation of her organs, the doctors have told them there is a possibility that she can save seven or eight lives," said Roberts. "The fact that they might be able to help other parents and other children avoid a similar fate, I think that is comforting."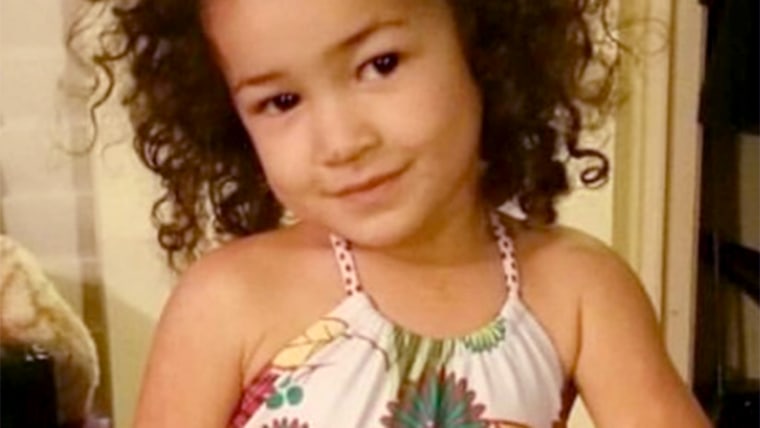 RELATED: Mom's anguish leads to renewed warnings of window blind dangers
Sadly, window covering cords remain a danger for children up to 9 years old.
"Who would think? Everyone puts blinds up for privacy and you never really think that blinds are too long or dangerous," said Dr. Raymond Pitetti, from the division of pediatric emergency medicine at Children's Hospital of Pittsburgh, a hospital of the University of Pittsburgh Medical Center.
The U.S. Consumer Product Safety Commission (CPSC) estimates one child a month dies from being strangled by window cords.
"Window covering cord strangulation is a persistent, but hidden danger," said Kim Dulic, a press and public affairs officer at CPSC. "What parents may not know is that this is quiet. It is a hidden danger and also a quiet danger."
Within 15 seconds of becoming entangled in cords children can become unconscious and these accidents often happen in rooms where parents think their children are safe, such as a living room or bedroom.
Pitetti advised parents to place long cords out of the reach of children. But the CPSC makes a stronger recommendation — that parents buy window treatments without cords.
RELATED: To the mother's of my baby's organ donor: I think of you a thousand times a day
Dulic said three companies — Target, Ikea and Select Blinds — currently offer inexpensive, cordless options and by by 2018, Wal-mart, Lowes and Home Depot, will offer cordless blinds as well. She said the Window Covering Council offers retrofit kits that convert corded window covers to cordless, but she said that is a temporary fix.
Roberts, who has been friends with Mahe for 22 years, said that Elsie was a precocious child who enjoyed spending time with her family and watching "Paw Patrol".
"Everything that is magical about little children, Elsie was," he said. "She was always dancing … she danced and she explored and she always smiled."
Anyone wishing to help the Mahes with ongoing medical expenses can do so on their Go Fund Me page.