Adventurer Colin O'Brady just became the fastest man on the planet to climb the highest peak on every continent and ski to both the North and South poles, a journey he completed in only 139 days.
But he's not done yet.
O'Brady's next feat just might be his biggest undertaking yet: battling childhood obesity.
"The efforts don't stop just because I'm down from the mountain," he told TODAY, speaking less than two weeks after returning from his record-breaking adventure, known as the Explorer's Grand Slam. "I feel like it's really just beginning now."
RELATED: Cancer survivor with one lung climbs world's tallest peaks
"Childhood obesity and the general health of kids is a major problem in this country," O'Brady, 31, said. "Kids are spending too much time behind video games and screens."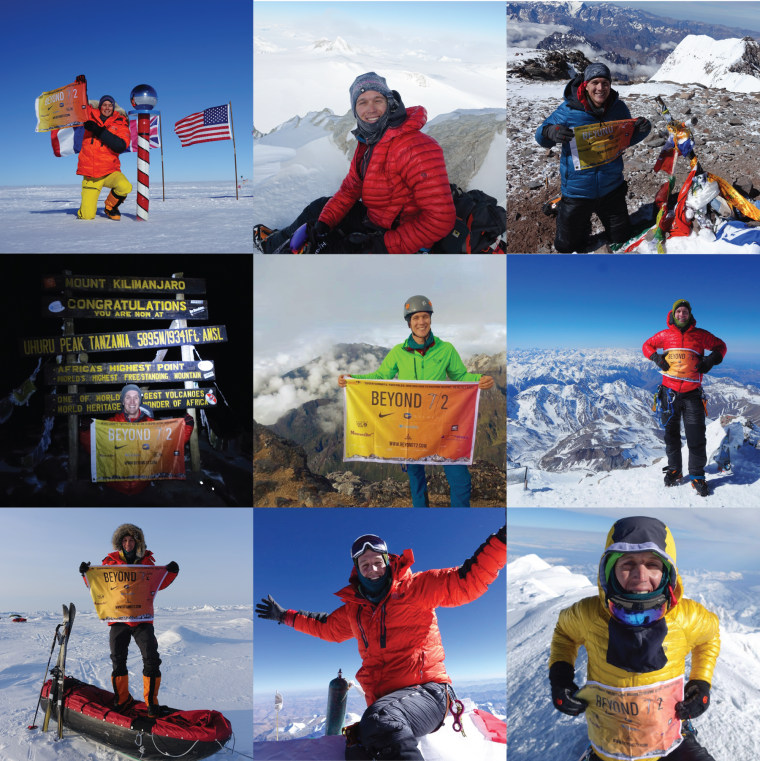 His charity, Beyond 7/2, named for the Seven Summits and the two poles, has partnered with the Alliance for a Healthier Generation to inspire kids to lead healthy, active lifestyles. O'Brady aims to raise $1 million through fundraising, and he and his fiancee, Jenna Besaw, the charity's executive director, also do outreach at schools, speaking to students.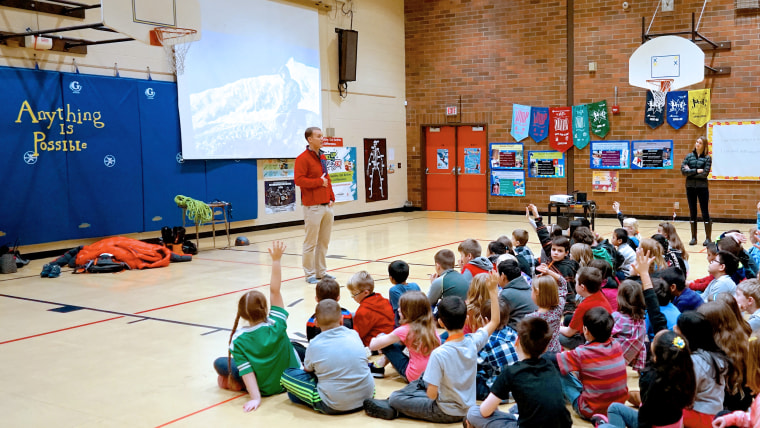 "They have some really fun questions — how cold was it? Did you see penguins? But what I really try to impart is a larger narrative about healthy, active living," said O'Brady, who lives in Portland, Oregon. "I'm not saying, I've climbed all these mountains and so should you. It's about what's in their backyard. Are you riding your bike to school? What are you eating for lunch?"
RELATED: Cancer survivor Sean Swarner's emotional journey to Everest and beyond
Many of the students they meet are already familiar with O'Brady's story, having followed his world record attempt live, staying updated through his blog posts and social media photos. One class even organized a geography lesson around his travels. In some cases, the students sent O'Brady letters and videos.
"Climbing up those mountains, those videos from the kids really fueled me to get to the top," he said. "So not only am I inspiring them, but they definitely inspired me as well."
RELATED: This tech millionaire sold everything to travel — and give back
O'Brady's mission isn't a random one; health has been a lifelong passion, even from a young age. His father is an organic farmer and his mother and stepfather founded a natural foods store. O'Brady was a swimmer at Yale University before becoming a professional triathlete.
"I had great role models," he said.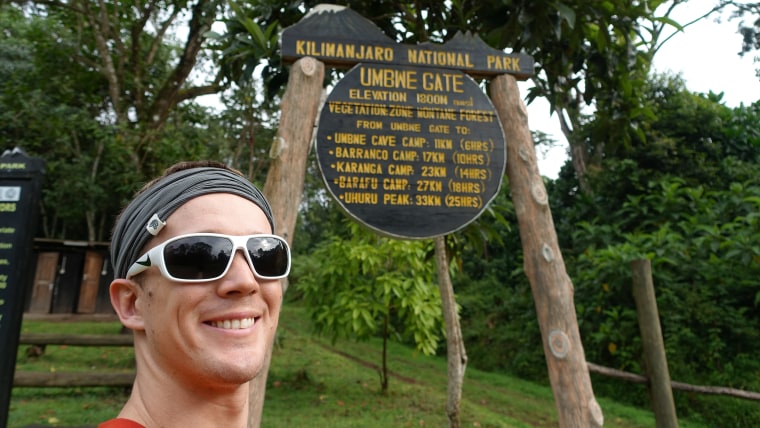 And now, it's his turn to be the role model.
"Jenna and I got to the point where we said, all this is wonderful, but it also feels so self-serving," O'Brady said of his athletic accomplishments. "We wondered if there was a way to combine my athletics, but have more of an impact. So we dreamed up Beyond 7/2 to do that."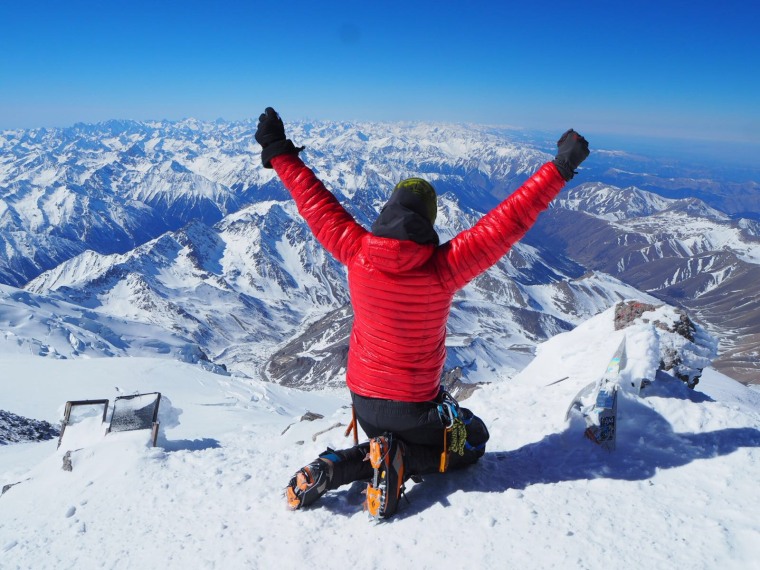 The couple plans to spend the rest of the year focusing on their charity and encouraging young people to eat better and exercise — and that doesn't have to mean fancy gyms and high-priced organic diets, Besaw said.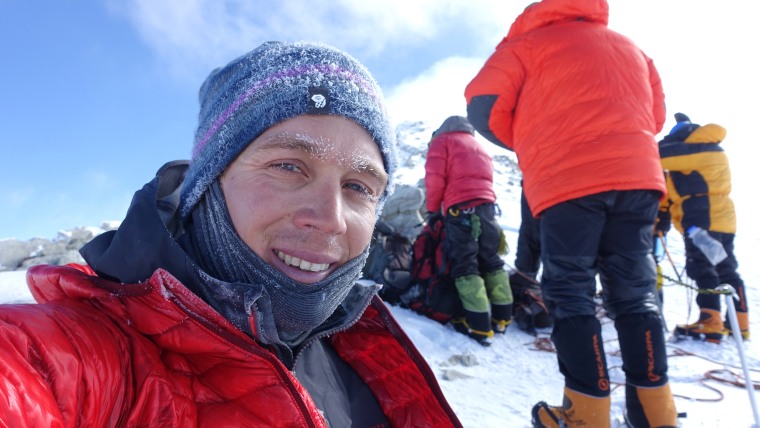 "I think something that can be intimidating is, what does it cost to live a healthy lifestyle?" she told TODAY. "We're reminding parents that a lot of the greatest things you can do to be healthy and active are free. Riding your bikes down the sidewalk. Going to the park."
RELATED: 9 ways to teach kids about nutrition and fitness
O'Brady's biggest tip for parents is a simple one: expose kids to the outdoors.
"When I was young, my parents took me outside to see rivers and lakes… kids are sponges," he said. "When you expose them to things like that, they latch onto it."