The Saturday before Easter 2017, two colleagues, Shelly Darling, 34, and Elizabeth Whipple, 41, visited Lake Tuscaloosa in Alabama to soak up the sun on a family dock. A few hours later, family members discovered the women's possessions, but saw no sign of the sunbathers. After a police search, their bodies were found in the lake. When recovering them, a rescuer felt a jolt of electricity.
According to AL.com, the autopsies revealed the two women died of electric shock drowning, a lesser known cause of drowning.
Electric shock drowning can happen when electricity from a dock, boat, pool, hot tub or marina seeps into the water and electrifies it. As swimmers enter the water the electricity paralyzes their muscles, causing them to drown. What's more, rescue can be difficult and dangerous because anyone entering the water can receive a disabling stun.
While many people remain unaware of electric shock drowning, Jimmy Johnson learned more about it than he ever wanted. In 2016, his 15-year-old daughter, Carmen, died when she was swimming in a lake near the family dock, which was trickling electricity into the water.
This happens a lot more than people think.
"If I would have known this could happen, or heard about it before — I am not sure if this would have happened to my daughter," he told TODAY.
Since then, he's worked to increase awareness surrounding electric shock drowning.
"This happens a lot more than people think," he said. "There is no telling how many drownings there are caused by electric shock drowning."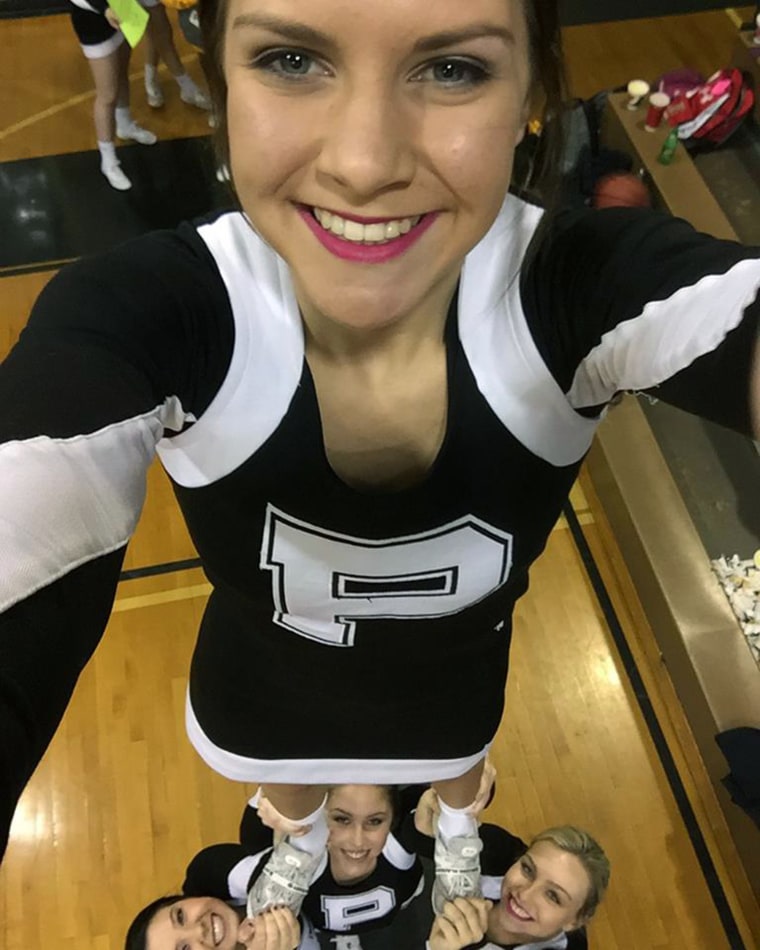 There's no official database of cases, but the Electric Shock Drowning Prevention Association, an organization dedicated to raising awareness and educating people on the risks of electric shock drowning, has recorded 84 cases in the U.S. since 1986. It's rare, but the organization suspects there are more than what's recorded.
"We believe that we just captured the tip of the iceberg," said organization founder Kevin Ritz. "These things can happen anywhere there is a deadly combination of electricity and water."
In 1999, Ritz's 8-year-old son died when he was swimming in a river near the family boat. No one realized electricity from the boat was seeping into the water and when he grabbed the metal ladder, he received a shock that paralyzed him and caused him to drown. Since then, Ritz has worked to increase awareness of it and has noticed that trends are changing.
"We now have more fatalities from dock wiring than boat wiring," he said.
How to prevent the shock
What's more, pools and hot tubs can be just as dangerous. Many times faulty pool lights cause electricity to flood the pool or hot tub, causing fatalities.
Both Johnson and Ritz hope that people will take the life-saving step of including ground fault devices on power sources at the breaker.
A ground fault device protects the entire power source from its start, and prevents the current from following any unintended paths during a ground fault (contact between an energized conductor and the ground).
"It is so simple and it is so inexpensive," Ritz said.
Two years without Carmen
On May 21, 2018, the seniors of Priceville High School graduated. If Carmen had lived she would have also received her diploma. Her parents watched graduation with tears in their eyes, wondering what their daughter would have done with her future.
But Carmen was still part of the graduation. Students wore memorial ribbons in her honor. And a few days earlier her family awarded about $14,000 in scholarship money to 11 of her classmates, who wrote essays about Carmen.
"Our daughter was so generous," Johnson said. "She believed in being friends with everyone. I felt that God put it in our hearts that we were going to give everyone something."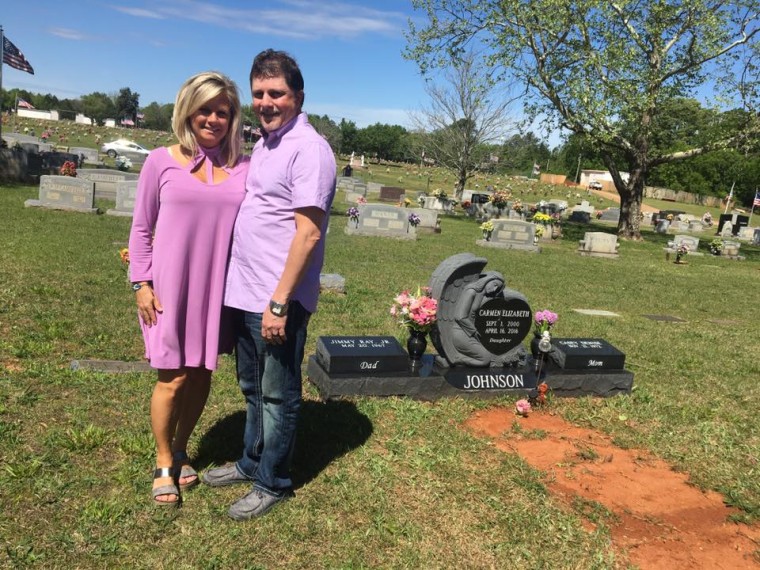 That weekend in 2016 felt like any other at the Johnson family lake house on Smith Lake in Winston County, Alabama. Even though it was April, Carmen and her two friends were sunbathing on the dock. As Johnson worked on a pathway nearby, he heard a splash as his daughter dove from the top of the two-story dock into the lake.
While the lake was only 68 degrees, Johnson wasn't surprised Carmen was swimming. She was always a daredevil.
Johnson realized the ladder wasn't in the water so he lowered it. He had no idea that the metal ladder carried an electric charge from a faulty light switch. Then Carmen's friend Reagan jumped in the water and began squealing about the cold water.
But Reagan soon started screaming in panic. Johnson ran toward the girls and noticed Reagan looked terrified as Carmen was sinking under the water.
He thought something was pulling Carmen down so he jumped in to save her. But he realized there was another problem.
"I could feel the electrical current and it was so strong I couldn't swim in it," he said.
As he blacked out, his son, Zach jumped in to help. Before losing consciousness, Johnson screamed, "Cut the power to the boat dock."
His wife Casey did, saving Johnson, Reagan and Zach.
"If we didn't have that switch and my wife didn't know about it, three more lives would be have been lost," he said.
Even though life without Carmen has been difficult, the Johnsons have continued speaking out about the dangers of electric shock drowning.
"We just really want to stress how dangerous electricity around the water is," he said. "People don't realize how strong and how dangerous it is even in a big body of water. You would think it would just dissipate but that isn't the case."