After 62 years of marriage, one elderly couple has been forced to live apart. For the last eight months, Wolfram Gottschalk, 83, and Anita Gottschalk, 81, of British Columbia, Canada, have been living in separate nursing homes due to a lack of government-subsidized beds, but their family told TODAY they're not giving up until the pair are reunited.
In a viral Facebook post from Aug. 23, the couple's granddaughter Ashley Bartyik, 29, expressed the family's frustration at the situation and shared a poignant image of her grandparents, calling it "the saddest photo I have ever taken."
"After 62 years together in marriage they have been separated for eight months due to backlogs and delays by our health care system, whom (sic) have the power to have my grandpa moved to the same care facility as my grandmother," she wrote. "They cry every time they see each other, and it is heartbreaking."
Things only became more difficult when her grandfather, already suffering from dementia, was also diagnosed with lymphoma.
"Now with the news of cancer, our fight to have them in the same facility is even more urgent," Bartyik said.
The photo, taken at Yale Road Centre, a transitional facility for senior citizens waiting to be placed in nursing homes (and where Bartyik's grandfather is currently staying), shows the couple in what has, unfortunately, become a routine over the course of the past year.
RELATED: Reunited! Elderly couple share sweet embrace at airport in viral video
Bartyik told TODAY that after her grandfather was told he couldn't return to the care of his wife in early January — instead, he would need to be admitted to a nursing home — and her grandmother decided to put herself on a waitlist so she could be with her husband.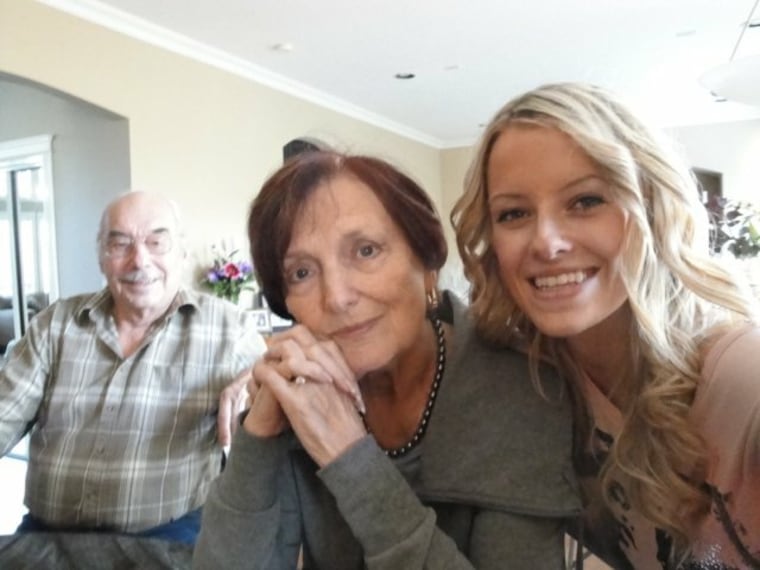 When her grandmother was admitted to an assisted living complex at the Residences at Morgan Heights two months ago, Bartyik says her family thought it would be a simple process to have her grandfather placed in the same care shortly after. Instead, the last eight months have been a trying time of putting the couple under the same roof — with the family making the 40-minute commute between locations up to three to four times a week to bring Gottschalk to her husband for a two-hour visit.
"It's a full-day ordeal," Bartyik said. "We leave our house at around 12 p.m., and we don't return until 5 p.m."
RELATEd: Kindness with a side of pasta: How police officers came to the aid of an elderly couple
Bartyik, who quit her job in January to help support her family full time during this difficult period, says that although her grandpa's dementia hasn't taken away any memories of his wife, the family is concerned that time apart from her could worsen his condition. And all the while, she said, "our resources are running out."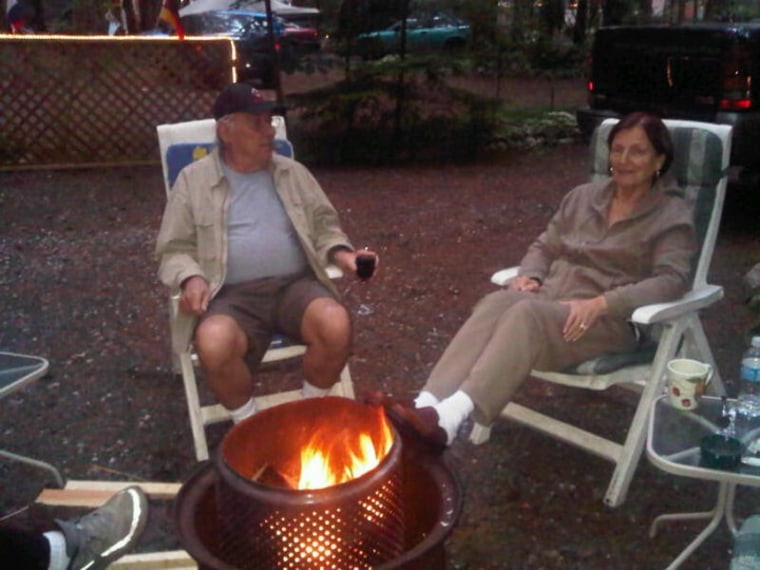 The couple, described by Bartyik as "the pillar of strength for our family," originally met in Düsseldorf, Germany, and were married after just three months of knowing each another. After tying the knot, the pair immigrated to Canada in 1954, where the family has been living ever since.
"They've always been the role models in our family for what a successful marriage looks like," she told TODAY. "They taught us how to respect your partner, your country, where you're from. And they're very passionate about each other."
Bartyik says some of her favorite memories from childhood include spending lazy summer days with her grandparents by their pool, and being taken on camping trips with them, along with their four other grandchildren.
"They were very actively involved in raising their grandkids. Sitting around the campfire with them were always great moments," she said of the couple, who now have two great-grandchildren as well.
RELATED: Died of a broken heart? The science behind close couple deaths
Now, Bartyik says all that's left to do is take things "day by day," until the lovebirds are officially brought back together for good. In the meantime, the family is waiting to learn more about their grandfather's lymphoma diagnosis, while he waits to placed in the same care facility as his wife.
"He's been on the emergency waitlist for the last eight weeks. All that time we had been asking for answers, but the situation was staying stagnant," she said.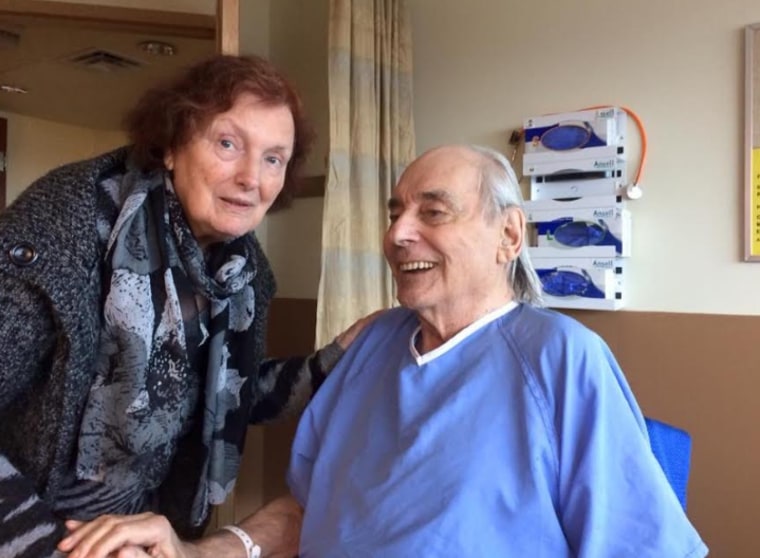 Fraser Health, Gottschalk's health care provider, contacted Bartyik's family after her Facebook post went viral, affirming that while the process has been a slow one, their grandfather is a top priority for them.
A communications consultant told TODAY in an email that while the situation is very upsetting for them as well, the challenge in this particular case is the differing levels of care that the couple need — at different times.
"Often one person will need to move into assisted living or residential care, while the other can remain in the community," Tasleem Juma wrote.
Ensuring that Fraser has been in regular contact with the family, Juma added, "Since his wife moved into assisted living in July, there have been no vacancies at the facility she is in, but we do hope to have this resolved in the next few weeks," though she could not specify an exact date.
"Keeping families together is very important to us, and we continue to work hard to do so."
Time is of the essence, however. The family's prime concern is that their grandparents will be robbed of the chance to spend what might be their final days together.
"But we're not stopping until they're together again," said Bartyik. "We're pulling through."