Women's worries about weight and shape and the frustration of gaining five -- or more -- pounds don't disappear in middle age, according to a new study that finds that body image problems and eating disorders persist at age 50 and well beyond.
"We've become so conditioned to believe that this is a problem for the young," said Cynthia M. Bulik, a University of North Carolina at Chapel Hill eating disorders expert. "There's almost the prejudice: 'Haven't you grown out of that yet?'"
Indeed, no, many women have not outgrown the constant struggles with food, body size and shape typically associated with teenagers and young adults, according to an online study released Thursday of some 1,849 women whose ages ranged from 50 to past 85. The median age was 59.
About 13 percent of women older than 50 reported bingeing, purging and other symptoms of serious eating disorders, and many said they used diet pills or excessive exercise to control their weight.
"Eating disorders and weight and shape concern don't discriminate on the basis of age," said Janice Bremis, 56, of San Jose, Calif., whose teenage struggles with anorexia came roaring back 15 years ago after health problems and a divorce. "As I have aged, it has become much more difficult to cope with this."
Just as telling, Bulik found that about 70 percent of women in their middle and older years were currently trying to lose weight, with more than a third who said they'd spent at least half the time in the last five years dieting.
Despite all that effort, 56 percent of those responding to Bulik's survey were overweight or obese and nearly 60 percent said that their weight or shape had a negative impact on their lives. Many said it was the most important thing that affects how they feel about themselves.
"I was actually saddened by that," said Bulik, whose work is published in the latest issue of the International Journal of Eating Disorders. "These women, having disrespectful thoughts about their bodies. It's really quite sad."
The study is among the largest to date to examine eating disorders and weight worries in women older than 50. Research about food issues in that population is often neglected, which Bulik sees as a parallel to how older women are perceived.
"That seems to be an ignored part of the population," said Bulik, 52. "We all feel that we become invisible after a certain age."
It's not news that women feel pressure to be thin and look young, Bulik said. But the pressure exerted by media images and society may be fiercer than ever now.
"I think that it is part of the '70 is the new 50' trend," said Bulik, a professor of eating disorders and nutrition at UNC. "We've lost the niche for the grandmother. We're not allowed to look old anymore. We are all supposed to aspire to an ideal that isn't realistic."
That attitude may be partly to blame for Bulik's findings that 57 percent of those ages 75 to 84 said they'd be moderately to extremely upset to learn they'd gained five pounds.
Many women reject that pressure even as they feel bound by it, she noted.
"There was a note from one participant in the study who said, 'Please, please, let me just retire and don't turn retirement into a beauty pageant,'" Bulik noted.
For those with eating disorders, struggling with the problem later in life may be more difficult even than when they were young.
About 3.5 percent of the women in Bulik's study admitted binge-eating and about 8 percent said they had purged, or vomited, to lose weight in the last five years. That's about the same proportion found in younger women, Bulik said.
Because the self-reported survey did not include a diagnosis of anorexia, it's not clear how many suffer from that disorder, in which people feel compelled to starve themselves.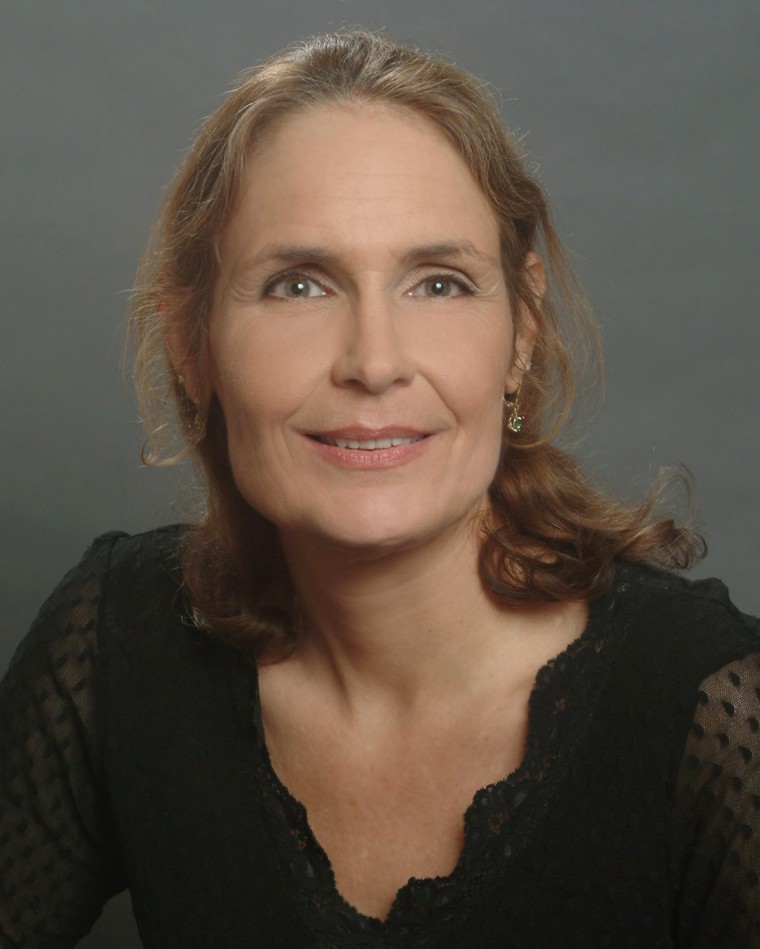 Janice Bremis was first diagnosed with anorexia when she was 17. She had many healthy years but, like other older women, found her disorder returned during a stressful time.  
"When I was younger, I was in denial and not wanting to get better," she said. "I did not know that this was a complex mental and medical illness. I did not know how much damage it did to my body."
Bremis, who founded the Eating Disorders Research Center in Campbell, Calif., is in treatment now and says she struggles daily with the illness. She hopes her experience can help other older women reach out. 
"There is help," she said. "Recovery is possible at any stage."
The new study provides groundwork for future research about weight issues and eating disorders in older women, Bulik said. There's a lot to learn about how menopause affects behaviors and self-perceptions, for instance.
In the meantime, Bulik is urging health care providers to consider the possibility of eating disorders in older women and urging the women themselves to try to debunk the advertising-fueled emphasis on a single notion of youthful beauty.
"Say something positive about yourself that has nothing to do with your appearance," said Bulik, author of a new book, "The Woman in the Mirror: How to Stop Confusing What You Look Like with Who You Are."
"Value all those things that make up who you are as a person that are going to be there long after your appearance succumbs to age."
More on TODAY health: