Elizabeth Gilbert is used to processing her most personal experiences in her writing, and she's doing so again now, months after losing her partner, Rayya Elias, to cancer at age 57.
Gilbert, author of the best-selling 2006 memoir "Eat, Pray, Love," shared a heart-wrenching message about grief with her Instagram followers on Wednesday.
"People keep asking me how I'm doing, and I'm not always sure how to answer that. It depends on the day. It depends on the minute. Right this moment, I'm OK. Yesterday, not so good. Tomorrow, we'll see," Gilbert wrote beside a photo from the pair's commitment ceremony last year.
What she's learned about grief since Elias' death is that it's "a force of energy that cannot be controlled or predicted."
Grief, she wrote, "comes and goes on its own schedule. Grief does not obey your plans, or your wishes. Grief will do whatever it wants to you, whenever it wants to. In that regard, Grief has a lot in common with Love."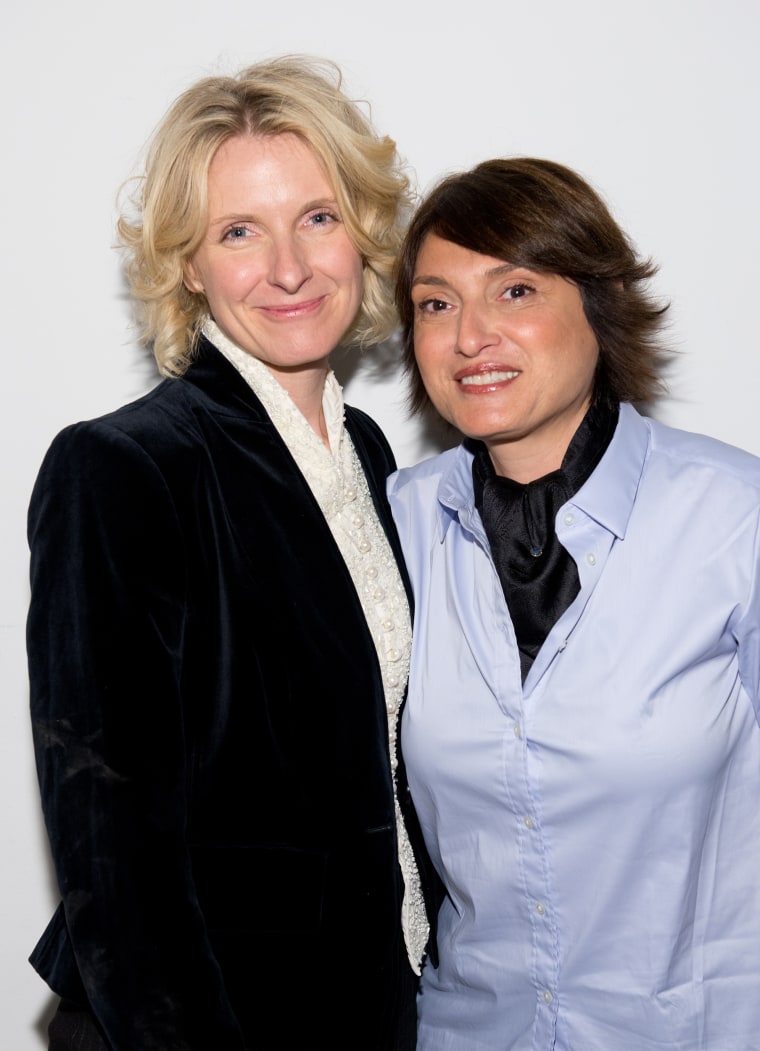 Gilbert expressed her powerlessness over her emotions, comparing her grief to a "tsunami." She was "willing to experience it, without resistance" — but only because she has no choice in the matter.
She went on to explain, in her anguish, that she is "willing" to accept all of the things she loved about Elias, including the sound of her laughter and the smell of her skin, are gone.
Gilbert announced in 2016 that she had separated from her husband of 10 years, Jose Nunes, the Brazilian importer she wrote about in "Eat, Pray, Love." Two months later, she shared that she was in love with Elias, an author, musician and her longtime best friend. She revealed she'd fallen in love with Elias around the time Elias had been diagnosed with pancreatic and liver cancer.
In June 2017, Gilbert let fans know she and Elias had had a commitment ceremony after going through "some really difficult days together."
"Our ceremony was nothing legally binding (no need to alert the authorities, folks!) ... just a quiet and private celebration of what we have long known to be true: We belong to each other," she wrote at the time.