Months away from marrying his best friend and meeting his granddaughter, Darren Sisk received news that he had just one week left to live.
The 47-year-old from Vancouver, Washington, had been in remission for 16 years after battling Hodgkin's lymphoma, when he started having stomach pain. He brushed it aside — and now regrets doing so.
By June 20, it became too painful to handle, so he paid a visit to the doctor, who immediately sent him to the emergency room. There, they found feces in his colon and told him he had anywhere from six months to two years to live.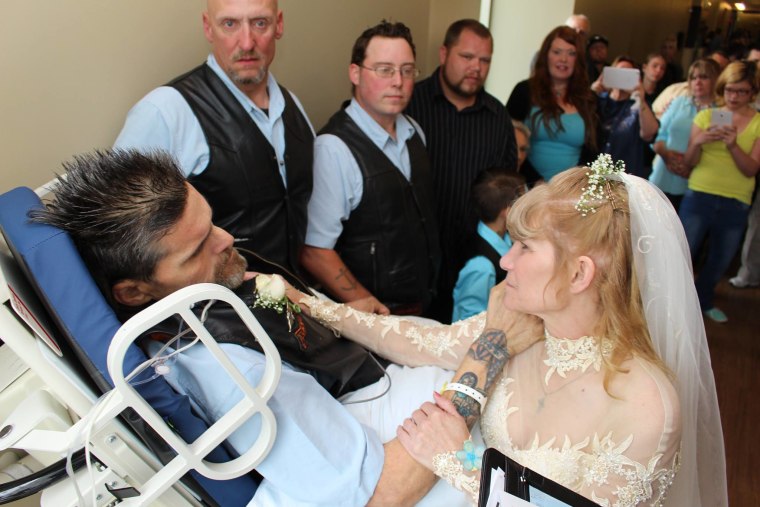 After further investigation, doctors concluded the cancer had returned and Sisk would most likely not make it past a week.
RELATED: Man with terminal cancer gets married from hospital bed
"We lost our mom to kidney failure when I was 11 years old and my dad still had cancer at the time," Chialeah (pronounced Shy-LEE-ah) Sisk, Darren's 29-year-old daughter, told TODAY. "He fought even harder because of this and would always say, 'Please God, for my girls' sake, don't take both of us."
Darren Sisk didn't think twice about his next move: He wanted to marry his fiancee, Crickett, right away.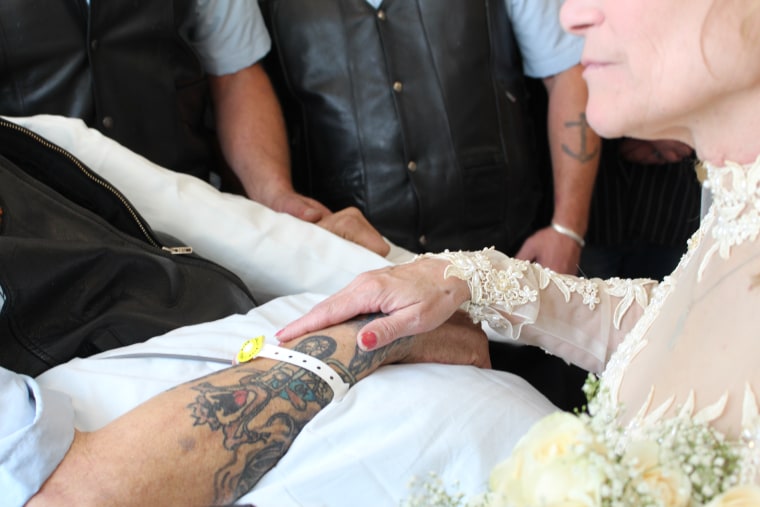 He met the 56-year-old about 10 years ago after he saved her grandson from getting hit by a car. The heroic effort cost the elder Sisk his leg.
To make the impromptu nuptials a reality, nurses at PeaceHealth Southwest Medical Center quickly rallied. It helped that they didn't have to worry about a wedding dress, because the bride-to-be had already purchased one in preparation for the event, originally scheduled for the fall.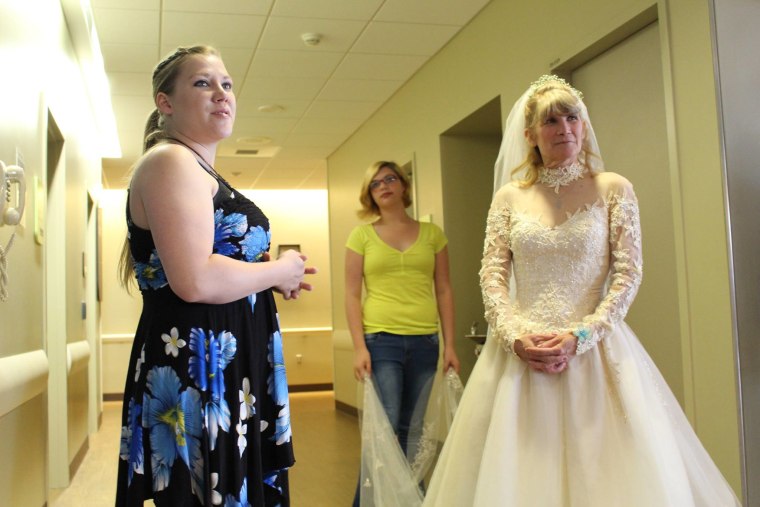 On July 4, the staff, as well as a dozen family members, gathered in Sisk's hospital room as they watched the couple share a bittersweet milestone.
"Everyone in the room was happy for him because he was getting his wish, but it was hard to enjoy it knowing it will be our last celebration together," Chialeah Sisk told TODAY. "But we all put our emotions aside for him."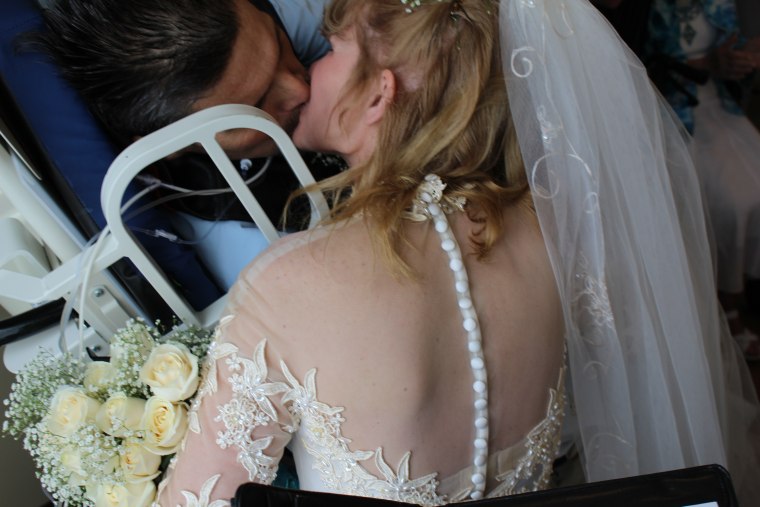 RELATED: Son moves wedding up exactly 1 year so mom with terminal cancer can attend
That wasn't the only wish he fulfilled that day. His daughter, Jayleen Sisk, who is pregnant and due in September, coordinated a surprise ultrasound with the doctor so he could get a glimpse of his granddaughter.
"I know it meant the world to him and I'll never forget the look on his face when my sister's baby showed up on the screen," Chialeah Sisk said.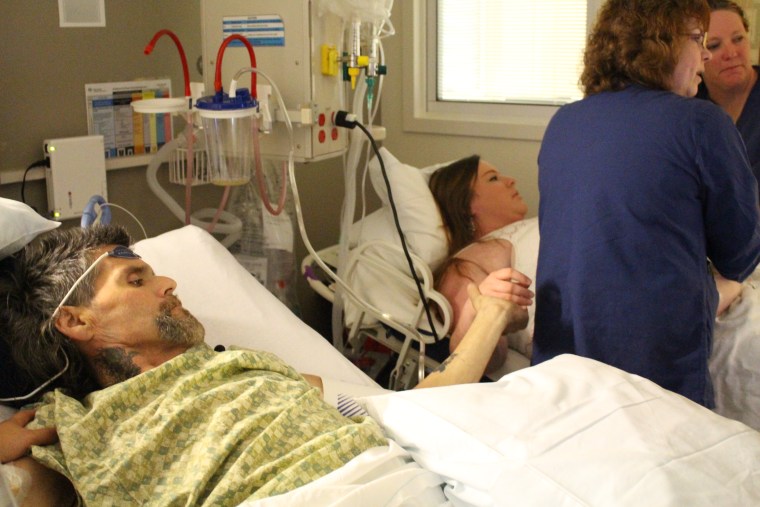 "While goodbyes are never easy, I'm grateful that we got the chance to be able to say goodbye in such a joyous way."