The average home collects 40 pounds of dust every year. And living in it are microscopic bugs that multiply fast and can make you sick: dust mites.
"Dust mites are one of the biggest predators that live in your home," said Dr. Robert Glatter, an emergency room physician at New York City's Lenox Hill Hospital. Also lurking in that dust, according to a recent study by George Washington University, are more than 45 toxic chemicals linked to respiratory, behavioral and neuro-development problems.
TODAY national investigative correspondent Jeff Rossen invited healthy home expert Lisa Beres to his own house to reveal the most common spots for dust mites — and how to get rid of them.
Toys: "This is where dust mites thrive," Beres warned in Rossen's daughter's room, where many toys collected dust. But she added a tip: "Put each toy in the freezer for 24 hours and it will kill the dust mites."
Mattresses and pillows are "one of the most prevalent areas that dust mites love," Beres said. But there's a simple solution: "Get an allergen barrier cover and put it over your pillows and mattress."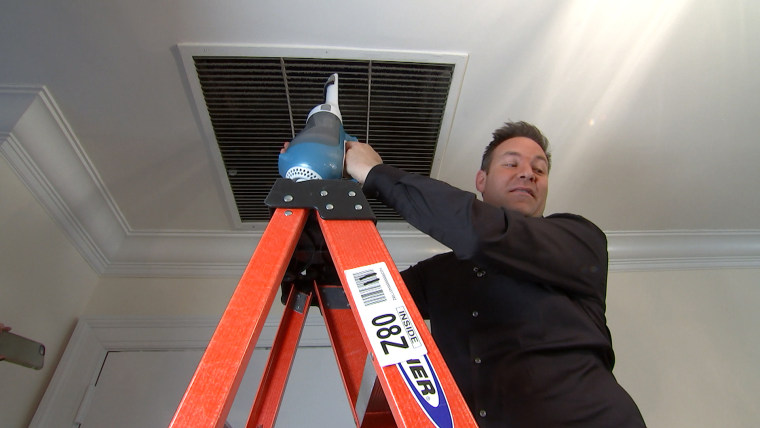 Air vents harbored the biggest build-up of dust in Rossen's home. With Beres' guidance, Rossen climbed a ladder and vacuumed his. "Just do that every time you do a routine cleaning and it will keep your air fresh," Beres promised.
Another tip: Air purifiers, available in many different sizes at big box stores, capture dust and allergens floating in your air and make it easier to breathe and sleep.
To suggest a topic for an upcoming investigation, visit the Rossen Reports Facebook page.