Tired of munching on carrots and celery? The non-starchy vegetables on the Drop 10 "unlimited list" can be a great way to keep a lid on hunger between meals, but plain old raw veggies can admittedly get a little ho-hum. Here are some easy ways to heighten the flavor and add a bit more fun to these freebie nibbles.
1. Nuke 'em
Microwaving veggies can help bring out their natural sweetness. I love using this cooking method for green beans and snap peas (just 4-5 minutes!), but no veggies are off limits.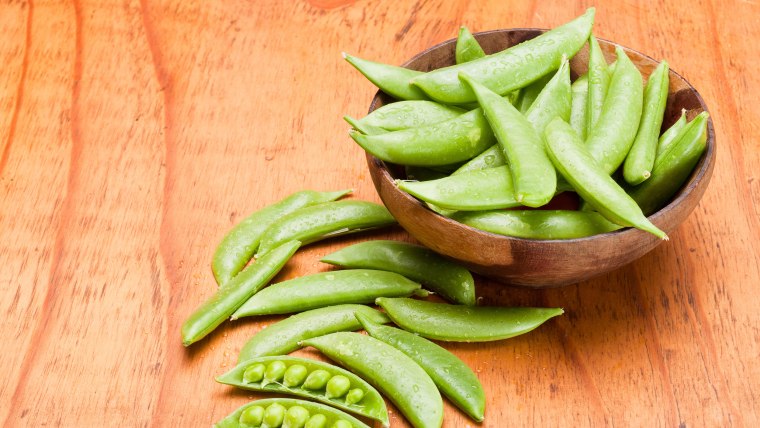 Microwaved green beans and sugar snap peas
In two separate bowls, microwave green beans and sugar snap peas until their desired texture (I like about 5 minutes), and sprinkle with kosher or sea salt and preferred seasonings.
RELATED: Joy Bauer's Drop 10 TODAY grocery list
2. Roast 'em
With just a dash of seasoning along with a baking sheet, roasting helps to caramelize veggies — completely transforming them into tender and sweet bites of goodness.
Some of my faves? Lay fresh broccoli florets or spears on a sheet pan, spritz with olive oil spray, and sprinkle with garlic powder and a dash of salt. Roast at 420 degrees for about 20 minutes or until tops are browned and crispy.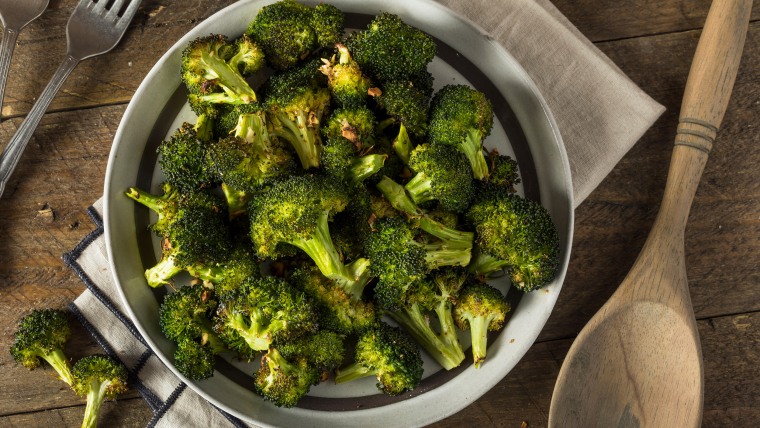 And, definitely whip up this easy recipe for roasted cherry tomatoes. Place cherry or grape tomatoes on a baking sheet in single layer, liberally mist with olive oil spray and add a couple tablespoons of balsamic vinegar. Sprinkle on salt, pepper, garlic powder and chopped fresh basil. Roast in the oven at 450 degrees for 15-20 minutes.
3. Crisp 'em
There's nothing like the satisfying crunch of baked kale chips. Give this tasty recipe a try: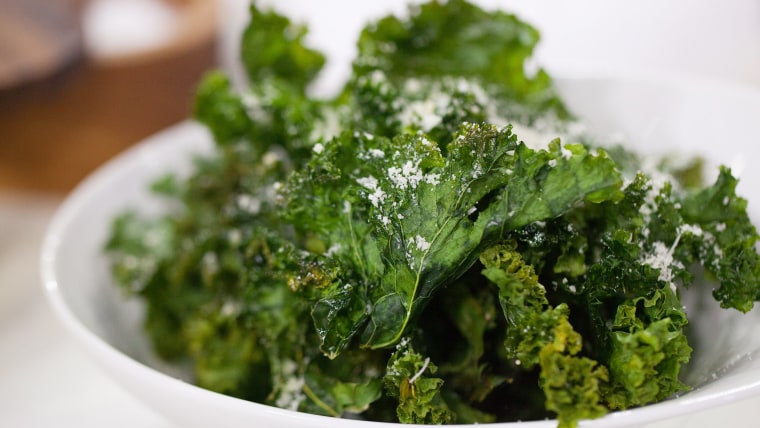 Trim the ends off the kale and cut or tear kale into 2-inch pieces. Spread the kale on a baking sheet and liberally spray with non-stick oil and generously sprinkle with salt. Bake for 8-10 minutes or until kale is crispy and edges are beginning to brown.
RELATED: Drop 10 TODAY: Joy Bauer's healthy breakfast recipes
4. Puree 'em
Pureed vegetables lend a thick and creamy texture to many soups without adding any fat or calories to your bowl. Simply boil any combination of non-starchy vegetables (some of my favorite are carrots, onions, cauliflower, mushrooms and broccoli) in reduced-sodium broth, then puree using an immersion blender (or traditional blender). Finally, spice it up using any seasoning you like — think oregano, garlic and onion powder, cumin, cayenne, cumin, salt and pepper. Ta-da!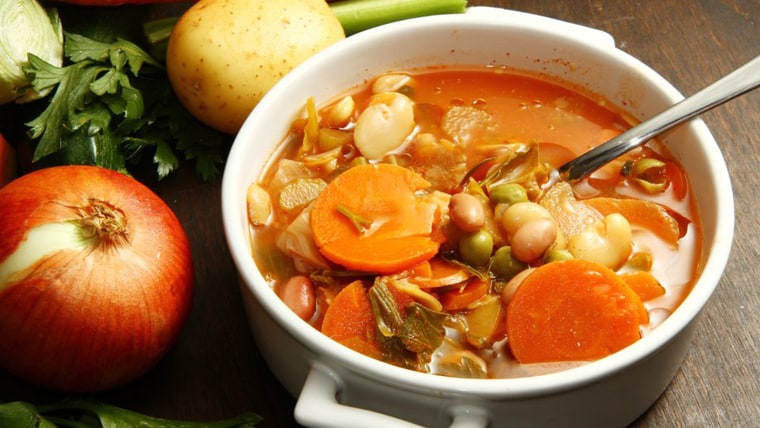 5. Dunk 'em
When in doubt, take a skinny dip. Low-cal dips like salsa, hot sauce, and mustard are a simple way to enhance the flavor of good-for-you veggies.