/ Source: TODAY Contributor
She's 91 and enjoying the road trip of a lifetime.
Two days after her husband of 67 years died in July, a woman from Michigan named Norma was diagnosed with uterine cancer. While doctors recommended surgery, chemotherapy and radiation, Norma was having none of it.
"I'm 90 years old," she said, according her daughter-in-law, Ramie. "I'm not doing that."
As Ramie and her husband, Tim, saw it, Norma had two choices. They would find an assisted living facility for her, or she could join them in their retired life on the road and travel the country together.
RELATED: Trio of women celebrates 100th birthdays, and a century of friendship
"She knows our lifestyle," said Ramie, who spoke for the family and asked that their last names be withheld. "She said, 'Yep. I think I'd like to go along.'"
Not knowing how much time Norma had, the couple closed up Norma's house and upgraded to a 36-foot motor home. In late August, the threesome and their standard poodle hit the road on an indefinite trip across the United States.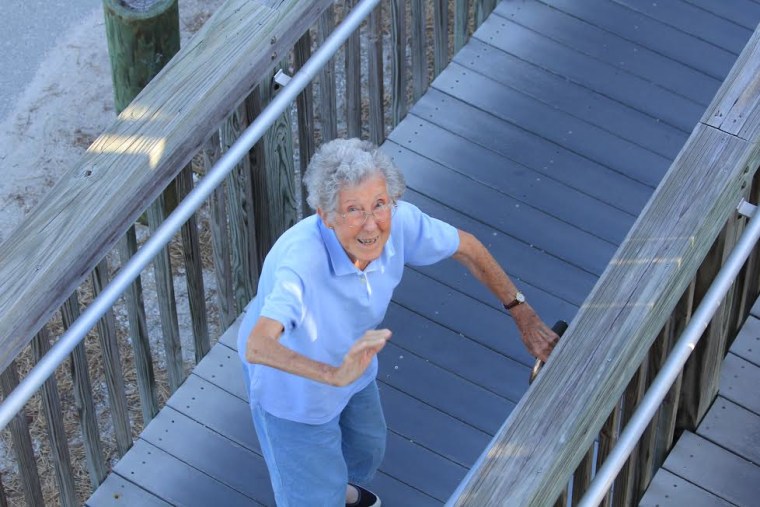 They have documented their fun adventures on their Driving Miss Norma Facebook page.
Through the trip, the couple is happy to see a twinkle in Norma that shows just "how alive she is" after suffering "deep grief" after losing her husband, Leo, and earlier, her brother, her daughter-in-law says.
"We see a spark in her eye that we haven't seen in a very long time," Ramie says. "She's up for most anything."
It's powerful, she says, to think about what Norma's life would be like in a facility compared to the sightseeing and other experiences she is having on the road.
"She's living life and not in an end-of-life mentality," Ramie says. "She's in the present moment."
From Michigan, the group traveled to Mount Rushmore in South Dakota, saw the bison in Yellowstone National Park in Wyoming and they took in the vast Grand Canyon.
In New Orleans, they visited The National World War II Museum, where Norma, who served in the Navy as a nurse in the WAVES unit, was treated like a queen. In Florida, they saw the space shuttle at Kennedy Space Center and collected shells on the beach.
Norma, who turns 91 next month, is a petite, quiet woman who's easy to be around and is not in pain or suffering any symptoms of cancer, Ramie says.
RELATED: These grandmothers are the world's most adorable flower girls
As they looked through comments on their Facebook page last night, Norma expressed gratitude. "She said, 'I could have never done this without the two of you,'" Ramie recalled.
Ramie, 50, and her husband, 58, are also thankful, for the gift of touring the nation with Norma.
"We love traveling with her," Ramie says. "We've been to a lot of these places, but we're seeing them through fresh new eyes and it's fun to see her reactions and meet people on the road.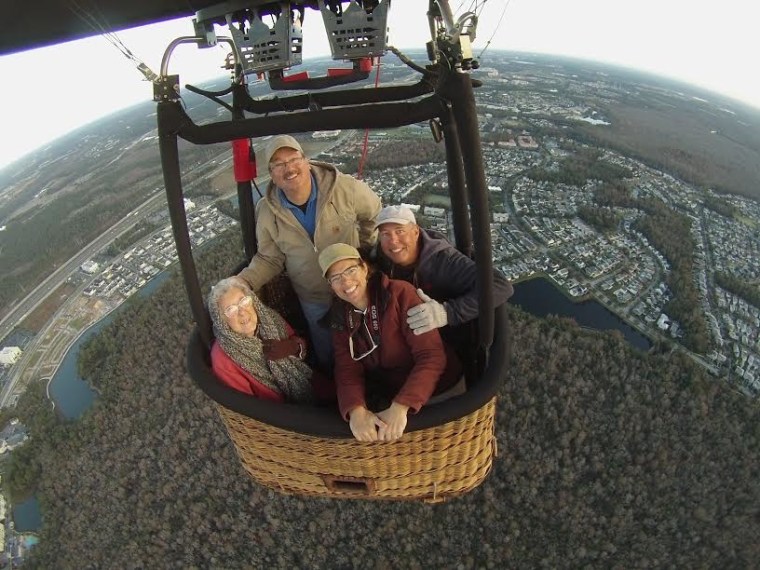 "We go out of our way to make her smile," she said, "and it becomes this ripple effect that's powerful for all of us."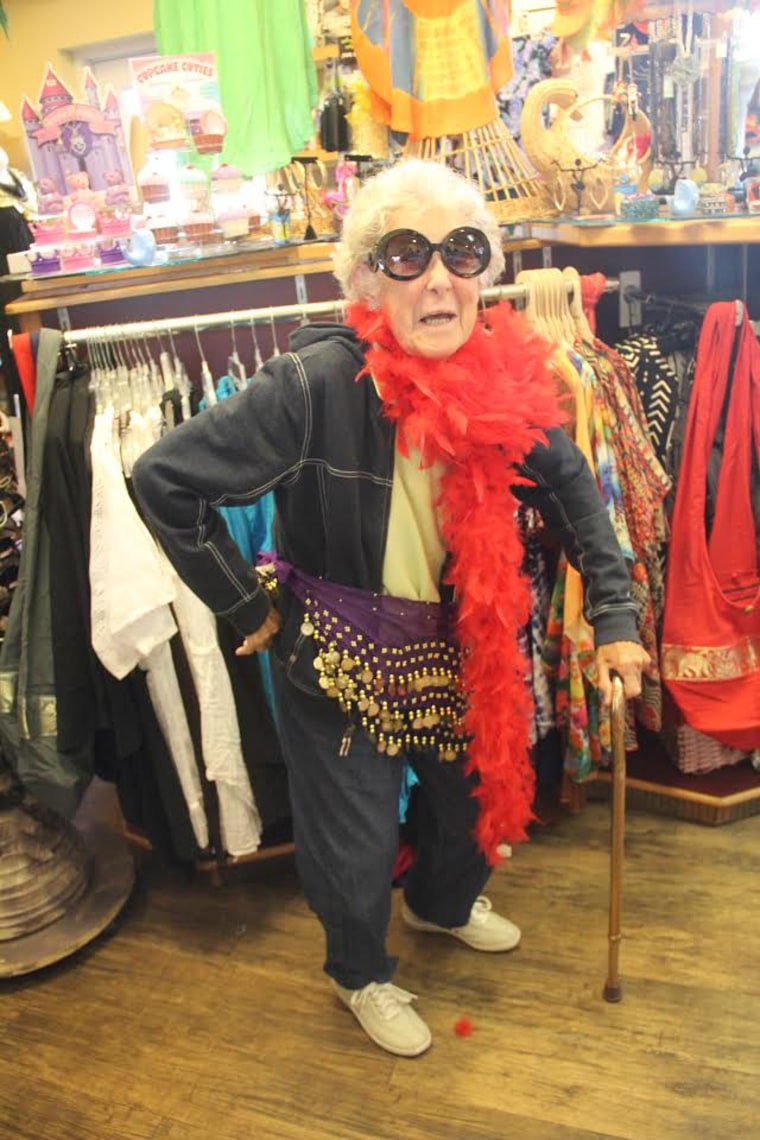 TODAY.com contributor Lisa A. Flam is a news and lifestyles reporter in New York. Follow her on Twitter: @lisaflam