Those of us enjoying an alcoholic beverage a day for our health may want to reconsider pouring another drink. A recent study published in the British Medical Journal finds that one drink a day increases a woman's cancer risk.
"Just one drink a day can increase your risk for certain kinds of cancers," says Dr. Natalie Azar, NBC medical contributor. "It showed the risk for women, and I think what's even more interesting or concerning about the findings is that it showed this increased risk with what we consider light to moderate alcohol consumption within what is considered an acceptable daily amount."
Experts consider 5 ounces of wine or 12 ounces of beer a day for women to be healthy; men can have double that amount.
RELATED: Kathie Lee and Hoda: Why we drink on the air
Researchers looked at data from 136,000 men and women in studies that examined behaviors and overall outcome for 30 years. People who drank more experienced a higher risk of cancer.
For women, quaffing just one alcoholic beverage daily caused increased risk of alcohol-related cancers, including cancers of the breast, liver, bowel, throat, mouth, esophagus and larynx.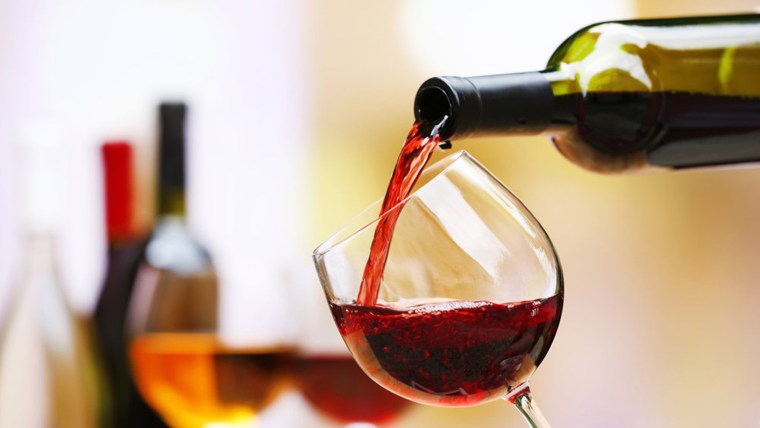 "The idea that alcohol is related to cancer is obviously nothing new," says Azar. "Alcohol, when you take it in, has to be metabolized — aka, broken down into different things. The first breakdown product is called acetaldehyde. It is known to be a carcinogen. The other idea is that certain cancers, which are estrogen-related, such as breast — alcohol can also raise estrogen levels."
For men, drinking two boozy beverages daily was linked to an increase in certain cancers, but only if they smoked.
While the findings might worry ladies who enjoy a glass of wine, beer, or a cocktail nightly, the study has limitations.
RELATED: Hitting the mommy juice too hard? Experts warn of alcohol abuse by moms
The study contains self-reported data, meaning the participants tell the researchers how much they consume. Most people underreport how much they drink, so it could be that participants guzzled more than one drink daily.
Another thing to consider? A drink a day remains good for heart health.
"The flip side of that is one drink a day is thought to be healthy for us in terms of cardiovascular health and they certainly weren't negating that," says Azar.