Chris Van Etten has a pretty impressive resume: veteran, lacrosse player, skier and marathoner. And now, as one of the faces of Jockey's new "Show 'Em What's Underneath" campaign, the former Marine can now add "underwear model" to that list.
If that wasn't quite enough to catch your attention, consider that Van Etten is also a double amputee.
During a tour in Afghanistan in 2012, Van Etten lost both of his legs — and one of his closest friends — in an explosion. After receiving prosthetic legs and being medically retired from service in 2013, Van Etten turned to exercise as an outlet for mental strength and stability, as well as physical health.
"Staying active ... keeps me wanting to get out there and focus on being alive rather than what had already happened me," Van Etten told TODAY.
RELATED: Amputee turns disability into creative Halloween costumes
Despite his unimaginable losses, Van Etten keeps a positive attitude. "What happened to me sucked. I'm not going to pretend like it didn't," he said. "But that's what I signed up to do ... I'm glad that I was able to fight for my country."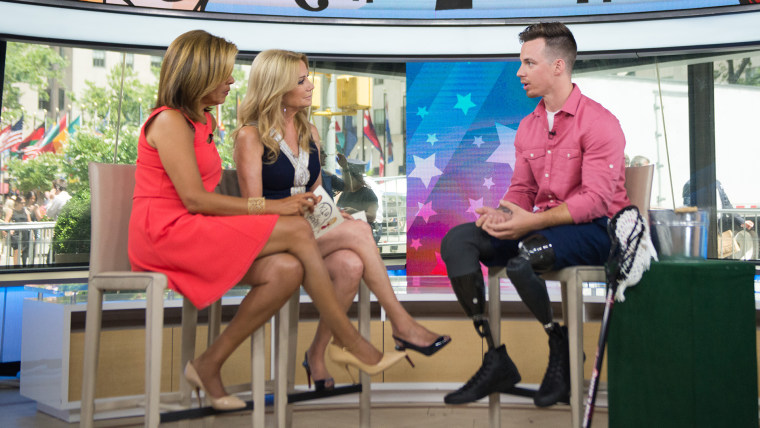 He added, "Not all of us are lucky enough to get a full life, and as long as I have mine, I'm going to make sure that I celebrate it the best I can."
Van Etten's story is a perfect fit for the Jockey campaign, which centers on "everyday heroes" who are stripping down to authentically share their struggles against extraordinary odds.
RELATED: British model will become first amputee to walk runway in Fashion Week
"The one thing I want everyone to know is that you don't have to be famous or extremely gifted to change the world," said Van Etten. "I was an ordinary person and through determination I was able to make the best of it. It's amazing what people are capable of."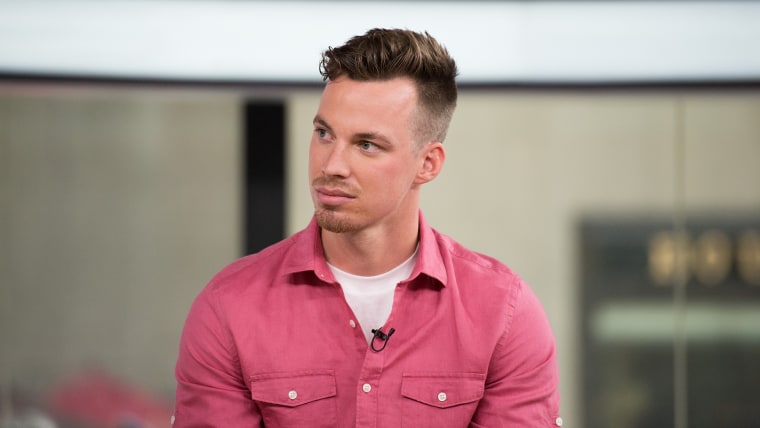 Van Etten told "People" magazine that he hopes to work as a motivational speaker and eventually open his own gym. For now, he's taking things day by day — and seizing opportunities to inspire others just by showing up.
"I can make something good out of the situation I've been put in," said Van Etten. "It's humbling and empowering all at the same time."