When Deena Shoemaker's friend posted on Facebook that a neighbor had lost her home in a fire and asked for pants to be donated, Shoemaker went to her closet on a mission.
Little did she know that what resulted from a "closet cleanse" would influence thousands of girls and women when she wrote her own Facebook post that's garnered more than 85,000 shares.
It's also caused readers to have an "aha" moment and hopefully cut themselves some slack in the often-unforgiving body image department.
When Shoemaker, a 27-year-old mentor coach at a nonprofit in Wichita, Kansas, that helps at-risk youth, initiated her pants inventory, she couldn't help but notice that — whoa! — even though she'd been the same size for years, she had accumulated pants sizes from 6 through 12. The thing was, they didn't fit her any differently, even though the sewn-in label indicated they should.
RELATED: Khloe Kardashian shares advice for a healthy lifestyle and body image
It got her thinking about the preteen and teenage girls she'd talked to in her role as a mentor and counselor during her career. Not surprisingly, diet and body image had been frequent, emotional topics — as they have been historically for females of all ages.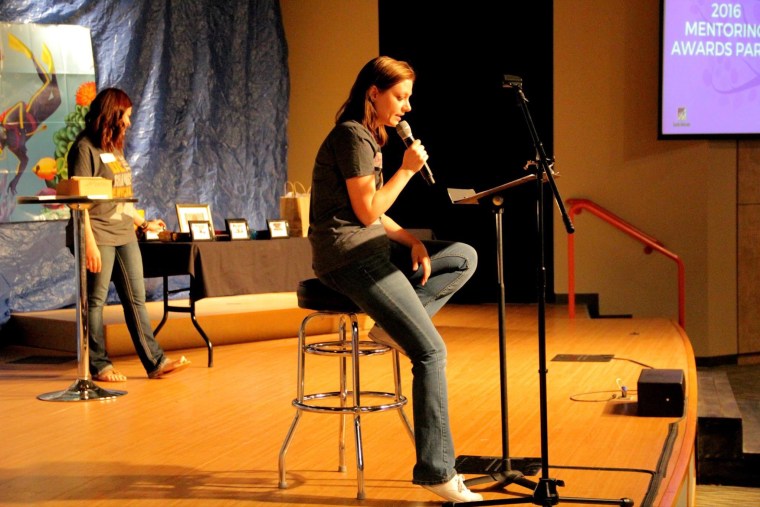 In her now-viral Facebook post Shoemaker wrote, "I've [had] girls sob in my arms and ask me, 'If I were skinnier, would he have stayed?' I've counseled girls who were skipping meals. I've caught some throwing up everything they've just eaten."
Shoemaker is "not happy" because, she wrote, the fashion industry Photoshops women's bodies and resizes a pair of pants on a whim from a size 9 to a size 16, then labels it a "plus size." She stated that such random sizing "is subjective to the fashion industry's personal taste and it fluctuates rapidly."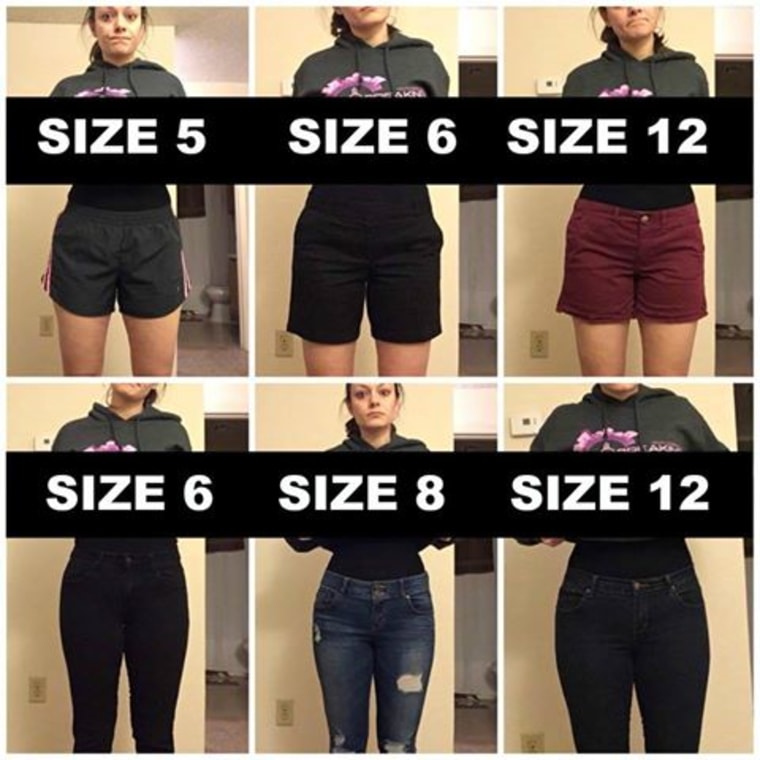 The post had a much deeper meaning than a simple fashion statement, she indicated. "What I wrote wasn't really about pants size," Shoemaker told TODAY. "Good health is more important than anything. Smaller sizes don't always mean a healthier person, and bigger doesn't mean unhealthy."
She's not frivolously seeking to revolutionize the fashion industry, either. "If sizes were true across the board, it might make shopping easier, but really, l hope women realize that sizes aren't as important as we have made them out to be."
RELATED: After being told to 'rethink' wearing shorts, this mom won't back down
Shoemaker is dedicated to sending positive messages. As a mentor coach at the nonprofit Youth Horizons, she screens and trains mentors who give their time and provide support to children from single-parent homes — usually fatherless homes. The Christian organization empowers kids and their families to become healthy, productive members of the community, while creating nationwide awareness of the needs of at-risk youth.
One person Shoemaker has had an impact on is her good friend and admirer Grace Jacobs, who's 15. Shoemaker led her youth group at church.
Shoemaker is a "really strong role model who stays focused on her faith in all aspects of her life," Jacobs told TODAY.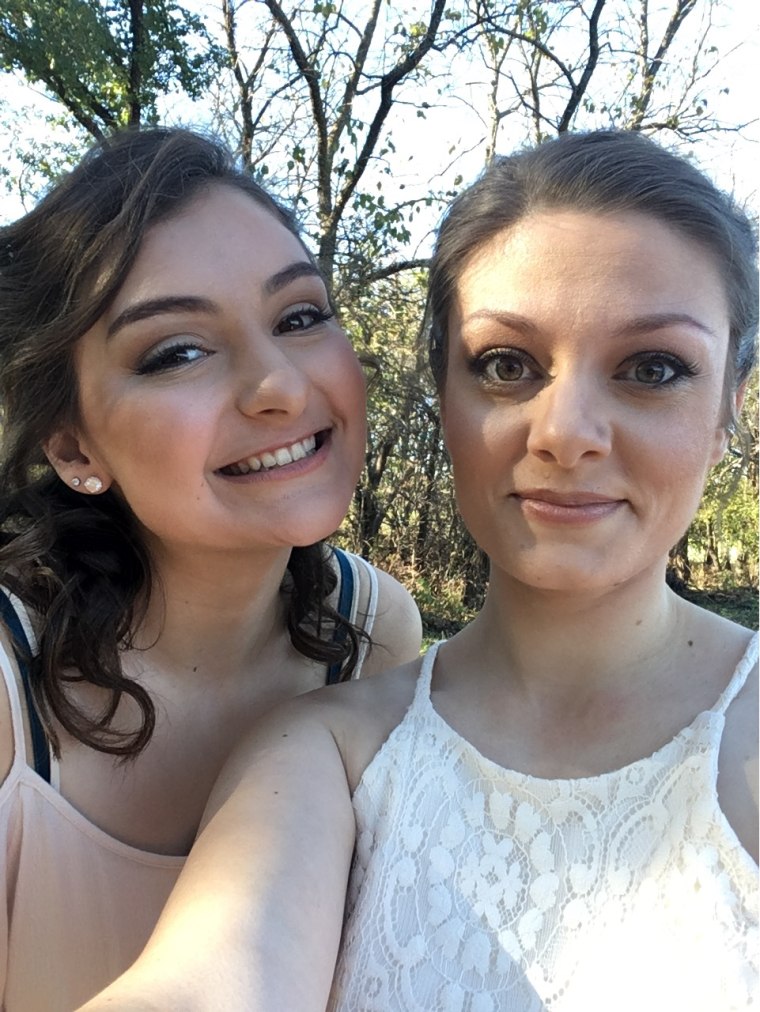 She said Shoemaker stresses to all her teenage charges that "each of us is our own special person. We don't need anyone or anything to validate our importance."
Jacobs is also not surprised that Shoemaker penned her thoughts so easily and succinctly for Facebook — and now the world. "Deena is so easy to talk to, and if she senses something's wrong, she won't beat around the bush," Jacobs said.
Shoemaker's boss, Youth Horizons executive director Jared Holcomb, told TODAY that her recent powerful social media message echoes what's important to Shoemaker at work. He said that developing and maintaining self-esteem is critical to the success of the children in their program.
"That's because when that parent is missing, children are set up to fail in lots of ways," he said, quoting some sobering statistics:
63 percent of youth suicides are from fatherless homes.
90 percent of all homeless and runaway children are from fatherless homes.
71 percent of all high school dropouts are from fatherless homes.
"Deena understands these children's issues and problems and genuinely cares about their success and about them feeling important and not neglected," he said.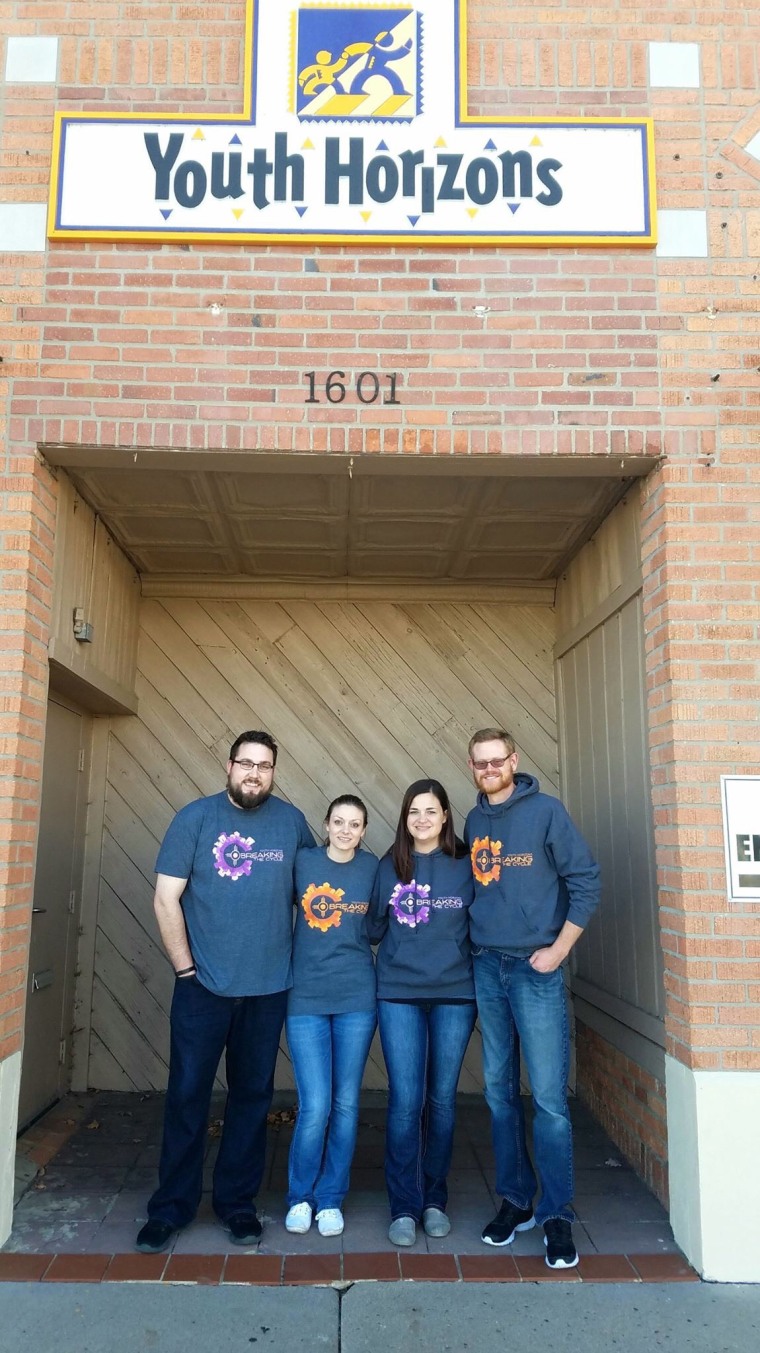 At Youth Horizons, the need is great — referrals are generally word-of-mouth with no advertising — and the nonprofit always has a waiting list, Holcomb said. Shoemaker spends time with girls on that list to make sure they're doing well and so that during this fragile period in their lives, they don't risk become a statistic, he said.
For girls everywhere who may be struggling with body image, the conclusion of Shoemaker's Facebook post provides a welcome reality check. Its message is especially meaningful at this special holiday time of goodwill to ourselves and others: Size doesn't matter, after all.
"Your size doesn't determine your beauty; your life does," she wrote. "...You are lovely and you are loved. Just exactly the way you are."