From the outside, Dog Tag Bakery may seem like your typical pastry and coffee shop. But step inside and you'll quickly realize this Washington, D.C., cafe is offering more than a hot cup of joe.
The bakery, located in D.C.'s Georgetown neighborhood, serves as a living business school for wounded veterans. Its mission is to help them navigate the often difficult transition into the civilian workforce.
Dog Tag Inc. CEO Meghan Ogilvie told TODAY the program aims to "ignite the human spirit" in vets who feel disillusioned about what to do next once the service uniform comes off for good.
"It's not just about a job or just about going back into education," Ogilvie said in an interview at the bakery recently. "It's really about helping our fellows to find purpose again and find a mission."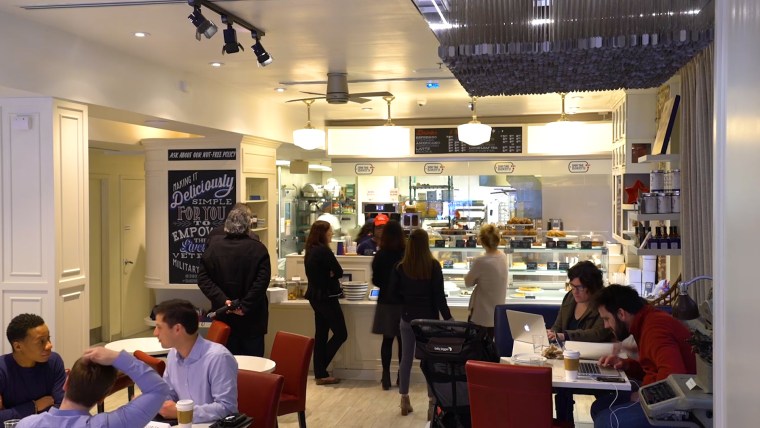 Sharod Wade, a Marine veteran who graduated from the Dog Tag program in 2017, said the decision to leave the military fills many vets with uncertainty and confusion about their future. Job training resources and programs aren't always accessible, he said.
"For so long, we just followed the orders of the nation," Wade told TODAY. "So now, I wake up one day and I get to do whatever it is I want to do. (You ask yourself), 'What is it that I like?'
"You have to kind of find yourself all over again," he said.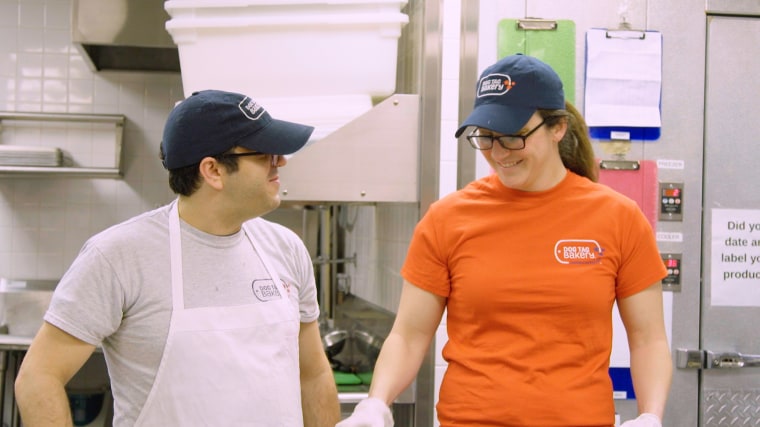 Dog Tag fellows, as they are known, work in the storefront bakery making coffee, serving pastries and working the register. But they also take courses like accounting and marketing to learn the nuts and bolts of running a small business.
Public speaking is also a big part of the program, and blue chip firms like Deloitte offer workshops on resume writing and interviewing skills.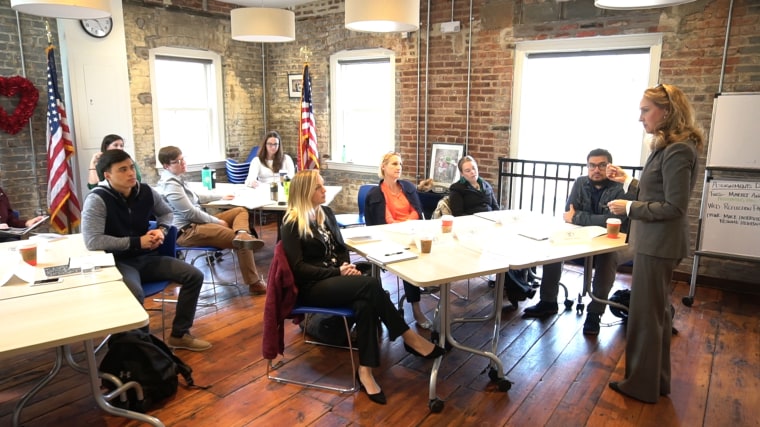 Each fellowship lasts six months. At the conclusion, graduates get a certificate in business administration from Georgetown University's School of Continuing Studies.
The bakery and fellowship program were founded in 2012 by Connie Milstein, an entrepreneur and philanthropist, and Rev. Rick Curry, a Jesuit priest at Georgetown.
Milstein ran a bakery in Mount Kisco, New York, that employed women in need. Curry, who was born missing his right forearm, had dedicated his life to serving people with disabilities and was an avid bread maker and author of the cookbook "The Secrets of Jesuit Breadmaking."
The two bonded over their passion for baking, as well as a yearning to serve the disabled veteran community. Dog Tag became their shared mission. (Curry died at 72 in 2015.)
The pilot program started in June 2014 and included 10 fellows. The next one was in June 2015, and since then they've run the program back-to-back twice a year, with a graduation rate of around 90 percent.
Fellows often go on to start their own businesses, land jobs with established companies or pursue further degrees.
A few years before entering the Dog Tag program, Wade was homeless for a short time after he and his family were evicted from their Washington apartment.
He now works in Mayor Muriel Bowser's Office of Veteran Affairs and has launched his own cleaning service company.
"Once you take the uniform off, you still have a lot (of life) left," Wade said.