No, that skin cream cannot reverse aging. It can't repair DNA damage and it can't cure rosacea.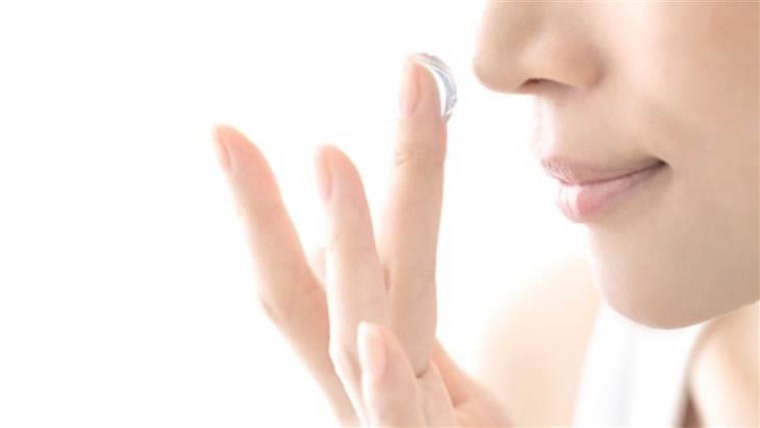 One product at a time, the Food and Drug Administration is taking on the beauty industry and some of the over-the-top claims being made for some of the products. Five warnings have gone out since November.
The latest warning letter went out to Strivectin, whose wrinkle creams are sold at retailers that range from Costco to Nordstrom.
The language FDA objects to?
"Clinically proven to change the anatomy of a wrinkle"
"This superb age-fighting serum is super charged with …potent elastin stimulating peptides"
"Potent elastin-stimulating peptides help enhance skin structure"
"The claims on your website indicate that the products are intended to affect the structure or any function of the human body, rendering them drugs under the (Federal Food, Drug, and Cosmetic) Act," FDA says in a warning letter sent to the company.
And when Strivectin says its "Advanced Tightening Neck Cream," can "restore the elastin fiber architecture, providing noticeable lift and improving resistance to gravity", it's actually claiming that product is a drug— and it's one that hasn't been through the FDA's review process, the agency said in its letter.
In response, Strivectin has changed the wording on its website. "Over time, the visible effects of gravity appear reversed for even more refined and toned definition of the neck line, profile, and décolleté," it now says.
There's no more mention of "restoring" elastin fiber.
"We stand by the efficacy of our products which is proven by scientific testing and clinical trials," Emmy Brooks, vice president for beauty at Strivectin, said by e-mail. "We are doing everything in our power to ensure that our communication to the public complies with the Federal Food, Drug & Cosmetic Act, per the Food & Drug Administration's request."
Wrinkle creams really don't do much besides temporarily add moisture to the skin. "There are no wrinkle creams that are going to get rid of wrinkles," says Bryan Barron, co-author of "The Original Beauty Bible" and consultant to the beauty mythbusting website Paula's Choice.
"The companies may want you to think it is about exotic plant extracts harvested at 3 a.m. off the coast of Brittany," Barron says. So-called tightening ingredients are nothing secret or special, he adds. "There are cosmetic ingredients that you can put on your skin that will make it feel tighter," he said. But it's just perception— and they're mundane ingredients such as polyvinyl alcohol or even egg whites (which may show up on a label as "serum albumin").
New York-based dermatologist Dr. Fayne Frey says "anti-aging" agents are pretty much bogus. "If you are looking for 'the fountain of youth' in a bottle, you will not find it in over-the-counter skin care products," Frey advises on her website that tries to rebut some of the claims.
"The 'workhorse' of any over-the counter anti-wrinkle cream is its ability to hydrate the skin. As moisturizers, these products increase the water content in the most superficial layers of skin temporarily improving the appearance of fine lines and wrinkles."
FDA says it will continue to do what it can, but it doesn't have much authority.
"The law doesn't require cosmetic firms to register with FDA or to submit their products, ingredients, labeling or claims to FDA for approval before the products go on the market (with the exception of color additives, which must be approved by FDA)," an FDA spokesperson said by e-mail.
All the agency can do is look for when a cosmetic maker goes over the line in making a claim.
Other recent warnings have gone to L'Oreal USA, taken to task for saying its "Rosaliac AR Intense" can reduce redness or rosacea, and for saying Mela-D Pigment Control can lighten dark spots.
Chaga Mountain was asked to stop claiming the mushroom extracts in its products could fight cancer and the AIDS virus. Cell Vitals appears to have taken down its website after FDA noticed its claims about human stem cells and chemicals that the company suggested might act in ways similar to Botox in stopping wrinkles.
And although they may register with the FDA, they don't submit non-medical products for review.
"Consumers should be aware that, although companies are making drug claims for these products, they are being sold to consumers as cosmetics and therefore FDA has not evaluated them for safety and effectiveness," FDA says.
There's only one true anti-aging ingredient, and that's sunscreen, Barron says. And it only works to prevent skin aging, not to cure it.
This article was originally published Mar. 20, 2015 at 4:32 p.m. ET.