A few decades ago removing a child's tonsils to prevent throat infections was almost a rite of passage. In the last 30 years, however, the number of tonsillectomies has declined dramatically, with far more being done on kids with sleep apnea than for those with sore throats.
Even so, tonsillectomy is a common procedure — more than half a million are performed on young people under age 15 each year. But it's not minor surgery. Two new reports by the same team of researchers may help parents and pediatricians figure out when the risks of surgery are outweighed by the benefits of tonsil removal.
The studies, published Tuesday in Pediatrics, analyzed the evidence justifying tonsillectomies to prevent infections and treat sleep apnea in kids.
"The indications for tonsillectomy have changed dramatically," said study coauthor Dr. Sivakumar Chinnadurai, an assistant professor of otolaryngology and a member of the Evidence-Based Practice Center at the Vanderbilt University Medical Center. "Now it's one in 10 to 20 for infection, and most others are for sleep apnea."
In both studies, the goal was to determine just how beneficial the surgeries were for children who received them.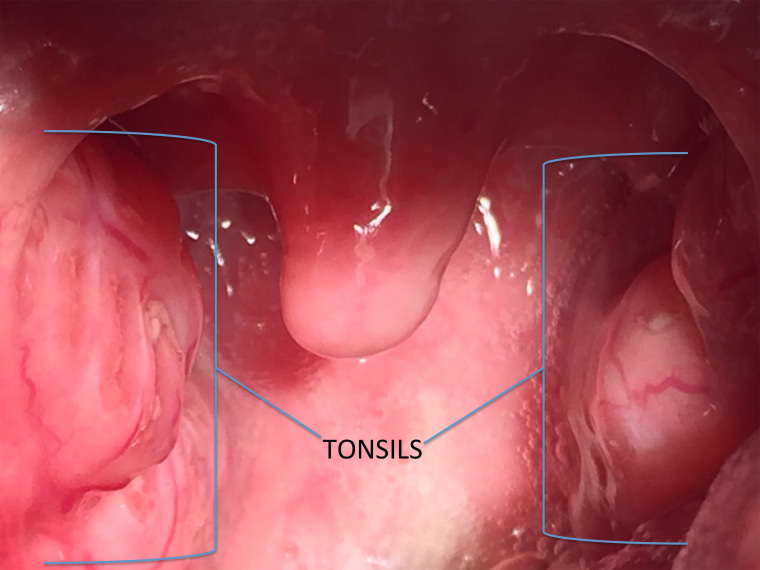 There's no question there are risks. An earlier study found that 8 percent of children landed back in the hospital within 30 days of their tonsillectomies for complications such as bleeding, infection and dehydration. Death is a very rare risk, although in December a 9-year-old Detroit girl died hours after a routine tonsillectomy.
7 sore throats in a year
Currently the recommendations for tonsillectomy to prevent strep throat infections suggest surgery be done only in children who experienced a sore throat seven or more times in the previous year, five or more times in each of the preceding two years or three or more times in each of the past three years.
The first of the new reports looked at the impact of tonsillectomy in kids who had three or more sore throats in the previous one to three years.
In the review of seven studies comparing children who received tonsillectomies to those who kept their tonsils, the researchers found that in the first year after tonsillectomy, kids who got the surgery had fewer infections than those who did not: 1.74 versus 2.93. But as time went on, that slight advantage dropped off and by the end of three years, the number of sore throats in the two groups were comparable.
While the tonsils are part of the immune system, they can sometimes become infected with strep. Though the infections can be cleared up most of the time, in some, they can become chronic and can lead to abscesses.
"It's pretty clear that children with high numbers of infections do derive substantial benefit," Chinnadurai said.
'Clear benefit for sleep apnea'
The second report — a review of 11 earlier studies as well as an analysis of the combined data from three of those studies — looked at tonsillectomy as a treatment for breathing problems during sleep. The results of that research were more compelling.
"The bottom line is that in children with sleep apnea we can see a clear benefit in terms of objective measurements of sleep including oxygen levels and interruptions in breathing," Chinnadurai said.
Improvements in quality-of-life measures and in behavior were also found.
Related: Sleep apnea may be causing your kid to be hyper
As for who should get surgery for breathing problems during sleep, that's a bit muddier, said Dr. David Tunkel, director of pediatric otolaryngology at the Johns Hopkins Bloomberg Children's Center.
"Some clinicians say if there are symptoms of obstructed breathing during sleep — snoring and restlessness —and particularly if there are daytime symptoms as well — behavioral issues or attention problems — adenotonsillectomy should be considered," said Tunkel, who is not affiliated with the new reports.
Other experts recommend formal testing with a sleep study and for surgery to offered to people who are found to have obstructive apnea, said Tunkel.
Ultimately, the doctor needs to have a detailed discussion with parents about risks and benefits of the surgery whether it's to prevent infection or treat sleep apnea, said Dr. Stephen H. Sheldon, a professor of pediatrics and neurology at the Northwestern University Feinberg School of Medicine and director of the Sleep Medicine Center at the Ann and Robert H. Lurie Children's Hospital of Chicago.
"There needs to be adequate informed consent," said Sheldon, who is not affiliated with the new research. "The parents need to understand the risks and benefits and give their feedback to the physician rather than just signing a piece of paper."