Born as a micro preemie fighting for her life, Sammy Folloder was beating the odds when doctors suggested a surgery that sounded like something out of a horror movie.
To stop the seizures disrupting her life, the little girl would do much better if half of her brain were disconnected and effectively shut down.
The first time Sammy's parents heard of the possibility, they were incredulous.
"We walked out. We left the room," Jordan Folloder, Sammy's mom, told TODAY. But the Houston couple changed their minds last year and six months after the surgery, they're amazed by the results.
"It was miraculous and the best thing we could have done for her."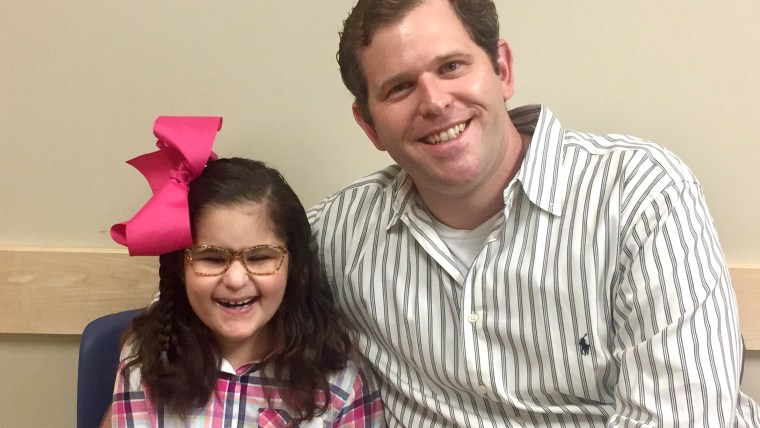 "It does sound drastic and extreme," said Dr. Daniel Curry, Sammy's neurosurgeon at Texas Children's Hospital. "People are pretty shocked that the best medical advice is to remove half of their child's brain."
Now 8, Sammy and her twin brother Noah were born just 23 weeks into Folloder's pregnancy. With each tiny baby weighing 1 pound 4 ounces, doctors said there was a less than 5 percent chance of both twins surviving.
Related: Baby missing part of brain thrives despite odds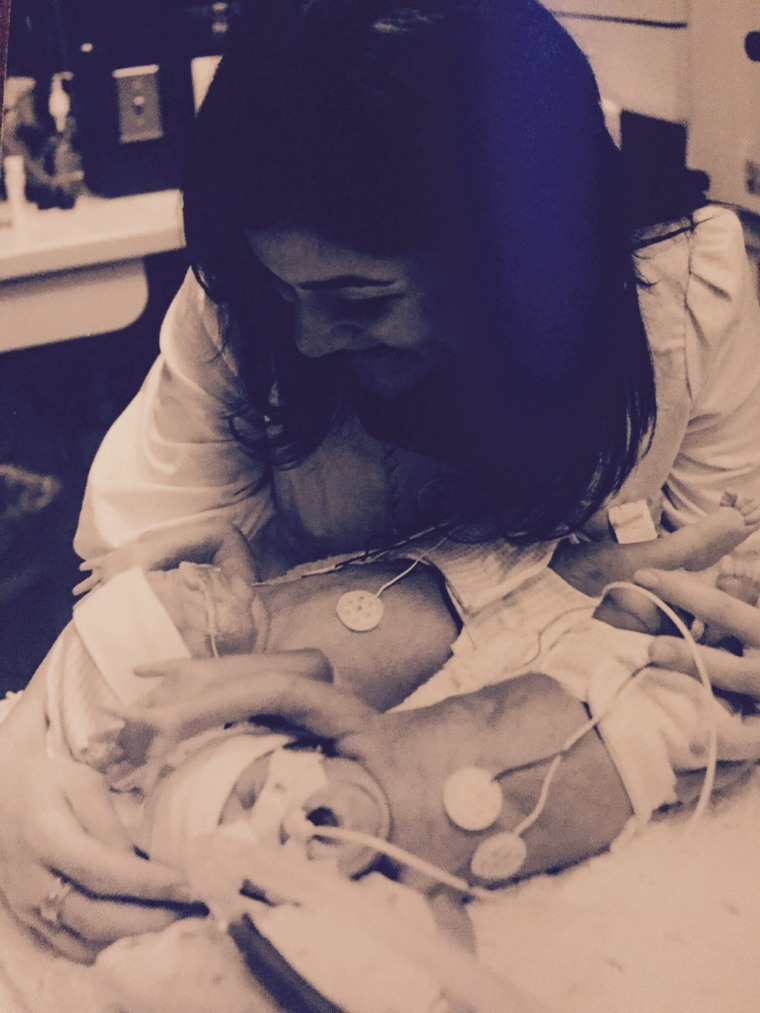 A day after birth, Sammy suffered a brain bleed similar to a stroke, leaving the left side of her brain more injured than the right.
As time went by, it was clear she would live, but the family was told she would likely not talk, walk or eat on her own. Her brother Noah was healthier, but both twins lost their vision as a consequence of retinopathy of prematurity. Sammy also has cerebral palsy and is developmentally delayed.
Still, the little girl began to thrive. She learned how to walk with the help of a cane, began to talk after endless hours of therapy and was able to eat on her own.
"Sammy was doing a million things that we had been told she would never be doing. We were grateful for every one of them," Folloder, 34, said.
Related: Patient regains guitar skills while undergoing brain surgery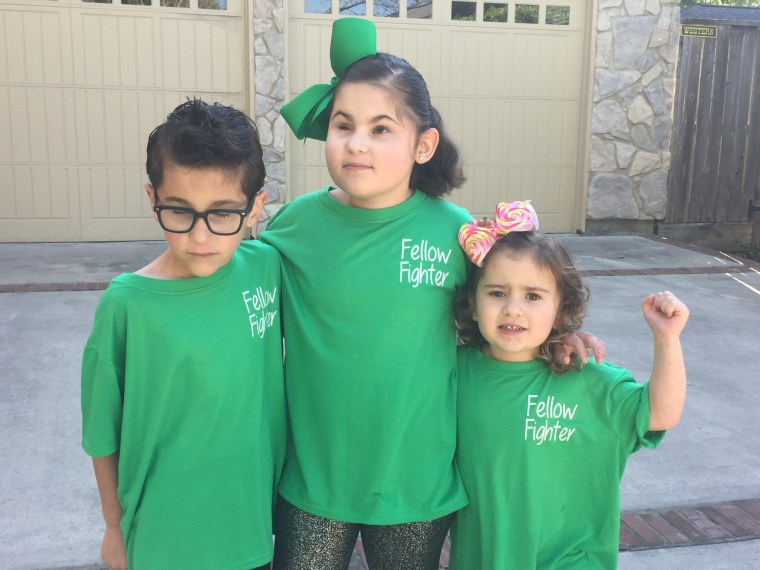 When Sammy was 2, the family noticed she began to suffer seizures. As she grew, they grew with her, becoming more frequent despite high doses of epilepsy medications.
The seizures interrupted her learning, development and energy levels, her mom said. As the family searched for solutions, doctors suggested a hemispherectomy, a rare surgery to shut down the half of the brain with the abnormal electrical activity causing the seizures.
In Sammy's case, it was the left side — injured so badly after birth that the other healthier half had already taken over its functions, such as language.
"Her left hemisphere wasn't contributing any meaningful function to the right side of her body. So disconnecting it had very little consequence," Curry said.
Related: Boy with rare paralyzing disease has brain 'rewired'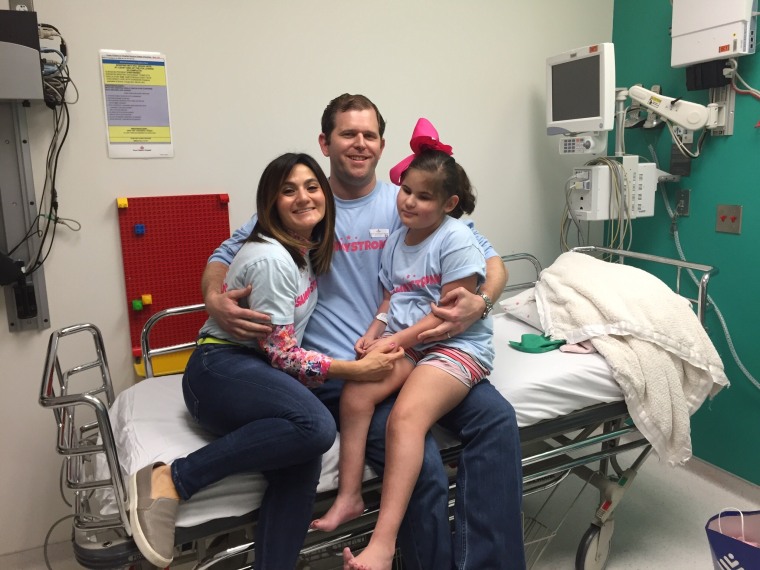 The surgery took place in April. Curry and another neurosurgeon removed a section of Sammy's skull, opened the leathery covering of her brain and, with the help of a computer guidance system, cut the connections going from left side to right side of her brain.
Meanwhile, the family camped out in a waiting room for 15 hours, Folloder said.
"Sending her into the operating room was the worst thing I've ever done," she recalled. The family's biggest worry: Would Sammy still be Sammy when they saw her again?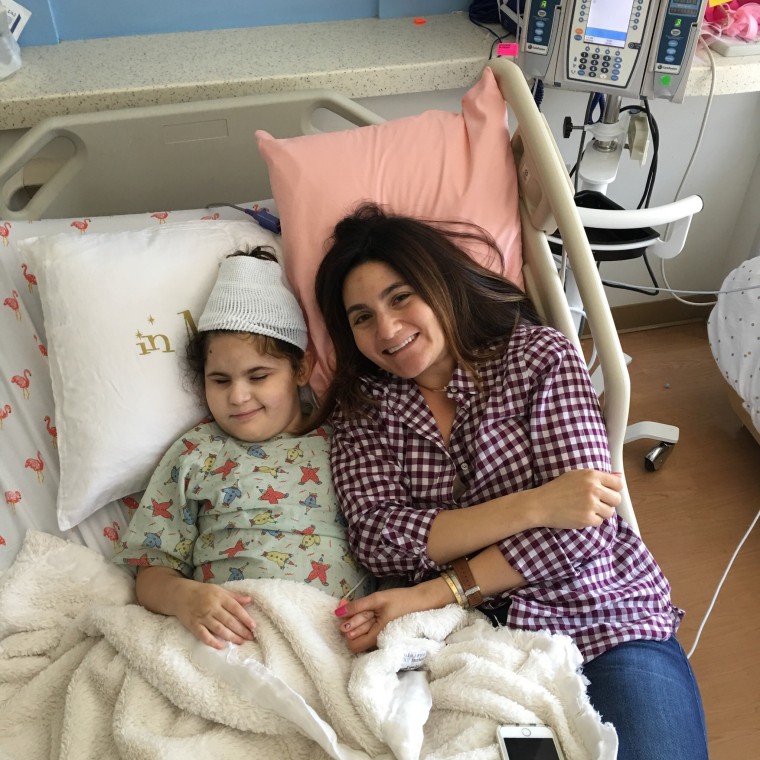 Her mom devised a test. Before the surgery, Folloder had Sammy memorize her cell phone number. She made the little girl practice "probably 45 times a day" so that when Sammy woke up, Folloder could test her memory, cognition, language and personality.
When the groggy girl came to after the operation, her mom asked her to recall the number.
"She was super pissed at me, which I knew meant it was her personality," Folloder recalled. "She kept asking for my husband."
Then Sammy recited the number without missing a digit. When she asked for a cookie, her parents wept.
"She loves cookies and my husband. All of that together meant that she was in there," Folloder said. "Whatever they had removed, they hadn't taken Sammy with it."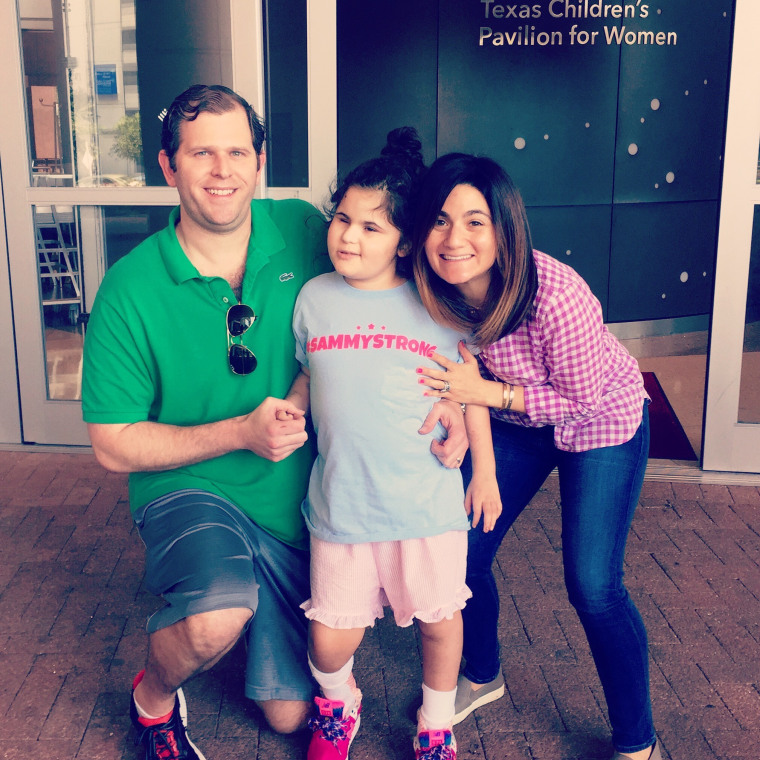 Sammy walked out of the hospital 10 days later. Since the family returned home in May, Sammy has been seizure-free. The little girl is also brighter, more interactive, speaking clearer, learning faster and more playful, Curry said. She has "just exploded" with curiosity and her memory is better, her mom added.