Memo to Boomer Esiason: Having a baby is not something you can just lightheartedly schedule like a manicure or a haircut.

The sports radio announcer is under fire for criticizing New York Mets second baseman Daniel Murphy for missing the season's first two games to be with his wife during the birth of their first child earlier this week. He also had some advice for Murphy.
"Quite frankly I would've said 'C-section before the season starts,'" Esiason said Wednesday on his daily morning radio show, "Boomer and Carton."
Experts say that's a bad idea.

"A C-section is a major surgical procedure. It has inherent risks, such as bleeding, infection, injury to the bowel, injury to the bladder," said Dr. Iffath Hoskins, an associate professor in the department of obstetrics and gynecology at NYU Langone Medical Center.
"So having major surgery with its inherent risks— if the underlying reason is a matter of convenience, of timing or something like that—it's never a good idea."
Of the almost 4 million babies born in the U.S. in 2012, one third were delivered via Cesarean section, according to the Centers for Disease Control and Prevention. There are many reasons why C-sections must be performed, including having a baby in a breech position, experiencing a labor that's too slow or stops, and having multiples.
As it turns out, Murphy's baby was delivered by C-section because he was breech. 
"Her water broke at 11:30 — he was always going to be a C-section, he was head-up. She grinded it out for about 12 hours and waited for me" to get to Florida so he could be there for the birth, Murphy told reporters on Thursday.
"It was a humbling process to see how well she handled it. It was an awesome occasion to see the birth of your son."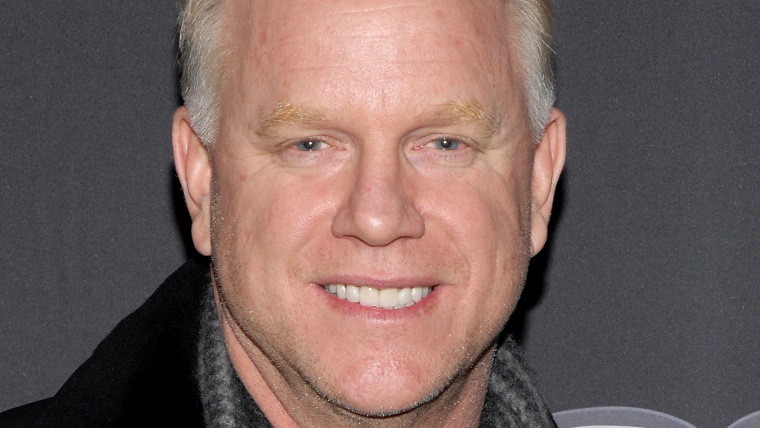 But it's estimated that 2.5 percent of all births in the U.S. are Cesarean delivery "on maternal request," according to the American College of Obstetricians and Gynecologists.

Some patients who ask for a C-section are trying to control the timing of the baby's arrival, while others are worried about the impact of vaginal delivery on their bodies, Dr. Hoskins said. She always explains to patients why it's best to avoid an elective C-section, noting that the health of the mom and baby may be at stake.

Babies spend nine months floating in a sack of liquid, so as they pass through the birth canal during a vaginal delivery, their chest cavity gets squeezed and their lungs are clearer when they take their first breath, Dr. Hoskins said. Babies born via C-section have a little extra fluid in the lungs and have a harder time breathing.
Meanwhile, moms not only face the possibility of bleeding and infection, but also risk complications if they have more C-sections in the future. If a woman becomes pregnant after having a Cesarean, the placenta tends to attach in the area of the scar, Dr. Hoskins said. That area is less muscular, so the placenta can become more tightly attached and expose the woman to a higher chance of bleeding if she needs subsequent C-sections, Hoskins added. So she has a message for moms who want an elective C-section.
"I understand that you don't want the inconvenience and the uncertainty (of normal birth) —it's the middle of the night, it's a snow storm, it's tax season, you have a trip, you have a promotion, you have a different job— that's called life. I get that," Dr. Hoskins said.
"But you need to understand that my job is to show you that… you are putting yourself and/or your baby at risk."
If a patient still wants to have the C-section and Dr. Hoskins is comfortable the patient understands the risk, she will go ahead with the procedure. She just wants women to know: A calendar item should not have the same level of importance as your health.