Jennifer Moats is emerging from a divorce one husband and 125 pounds lighter.
Struggling with her weight most of her life, especially after giving birth to her third son, Moats tried many times to slim down but just couldn't stick with it.
At 5 feet 5 inches tall, she weighed 236 pounds. She was borderline diabetic and alarmed by her high blood pressure. Moats knew something had to change, so when she faced the end of her marriage, the big life change jolted her into action.
"I thought I was too young to be carrying all this weight around," Moats, 29, who lives in Fort Riley, Kansas, told TODAY. "I wanted to make sure that I was here for (my children)... I wanted to show them as well how to be healthy."
RELATED: 8 healthy steps that helped this bride lose 110 pounds before her wedding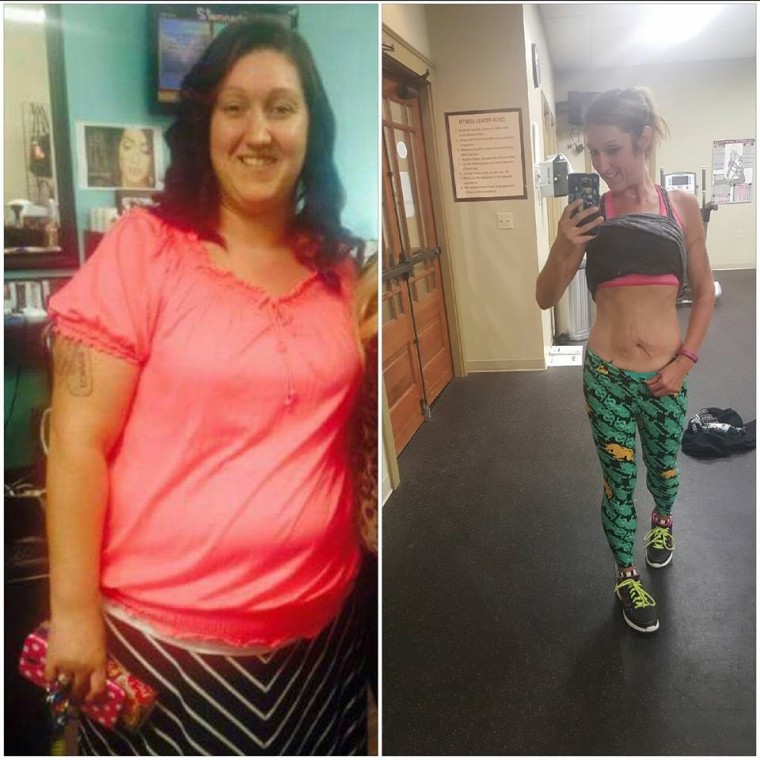 After starting her weight-loss journey a year ago, Moats has now settled at 112 pounds, or less than half what she used to weigh. It's a change that took getting used to.
"I still see the 236-pound person. I struggle with that daily," she said.
Here's Moats' advice for losing weight:
1. Make changes to your diet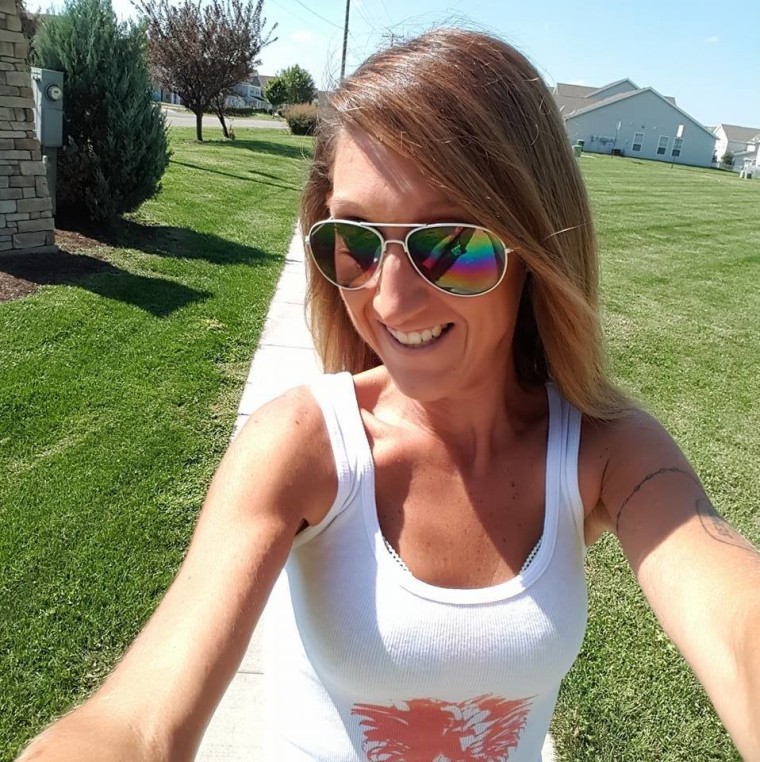 Moats began by cutting out all sweets, sodas and sugary foods from her diet. Once those were gone, her weight began to drop.
When Moats noticed her friends were trying to eat fewer carbs, she decided to cut them out of her diet all together and simply stopped eating foods like bread, rice and cereals. Moats doesn't recommend going cold turkey for others; rather, she advises cutting down on carbs gradually.
Her diet now consists mostly of high-protein foods, like fish and meat. She also eats plenty of vegetables and fruits. Moats eats about 1,200 calories a day, below the estimated calorie needs for a woman her height and age.
Here's a typical daily menu:
Breakfast: two egg whites and a protein like ham.
Lunch: Protein drink and a salad.
Dinner: Fish or meat, veggies, and a bowl of fruit or a banana.
RELATED: Divorce diet: Slimming down after splitting up
2. Add regular exercise
Moats exercises 30 minutes in the morning and 30 minutes in the evening.
She focuses on cardio during the early workout, running on a treadmill or using an elliptical machine. The late workout is usually all about the core and abs.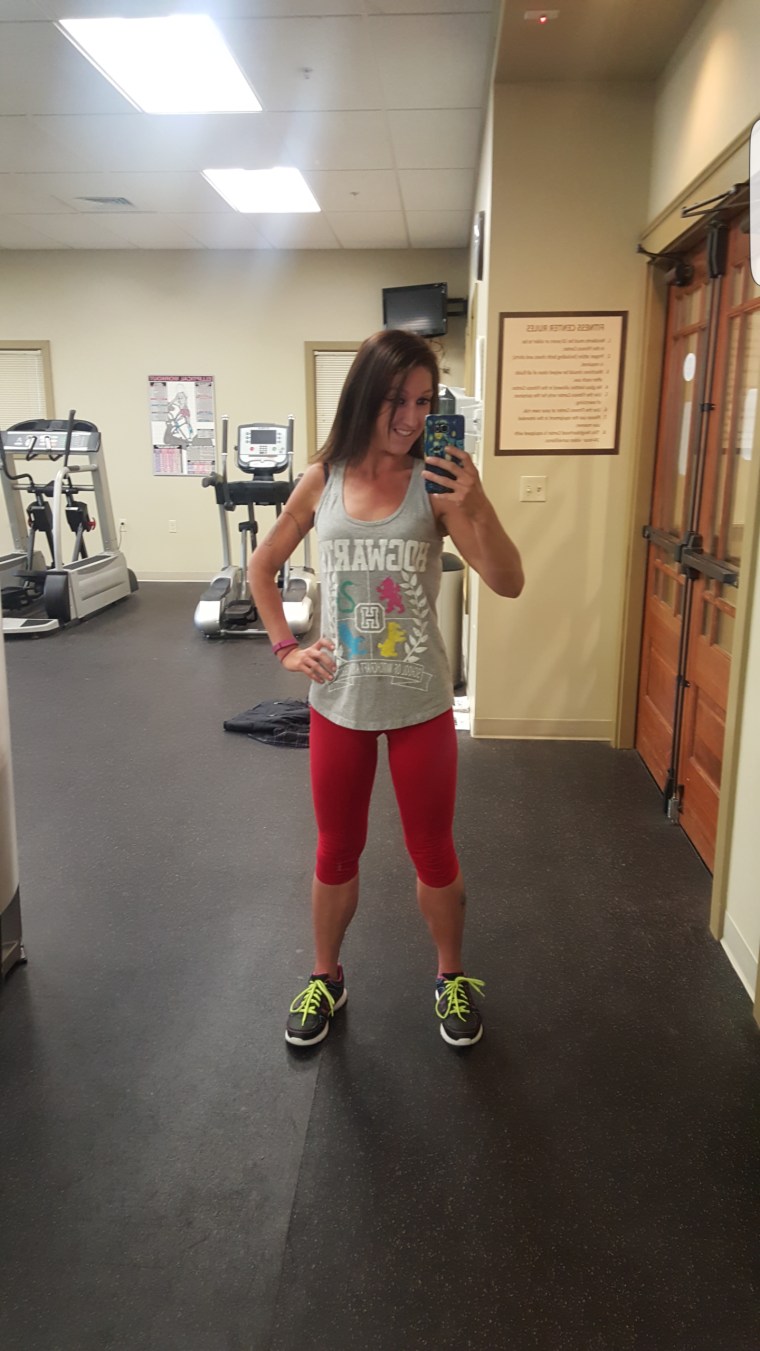 Her motivation is her children, so if she's ever tempted to skip exercising, she thinks of wanting to be healthy for them. She works out with a good friend who provides more motivation and support.
RELATED: 8 healthy swaps to maintain your weight loss
3. Enjoy a little time off from your diet and exercise
Moats has one diet "cheat day" a week — usually on Fridays — when she will allow herself to eat pizza, bread, a rice stir fry or a bowl of organic ice cream.
She also doesn't work out on weekends – those are her exercise days off.
4. Find ways to deal with cravings
If her body really needs a particular food, Moats will go ahead and have a piece of it. For sugar cravings, she just grabs a piece of fruit because it's sweet.
But she finds that the longer she's been modifying her diet, the fewer cravings she has.
"It's easier than I thought it was going to be and I'm not even tempted anymore by any carbs, sweets, sugars, sodas," Moats noted.
"(Before) I'd only eat sweets because they were in the house for my kids and I would be a bored eater or I'd eat my emotions. Once I finally got a divorce, it was so much easier."
RELATED: Mom gets real about weight loss: Here's how she shed 90 pounds in a year
5. Have the right mindset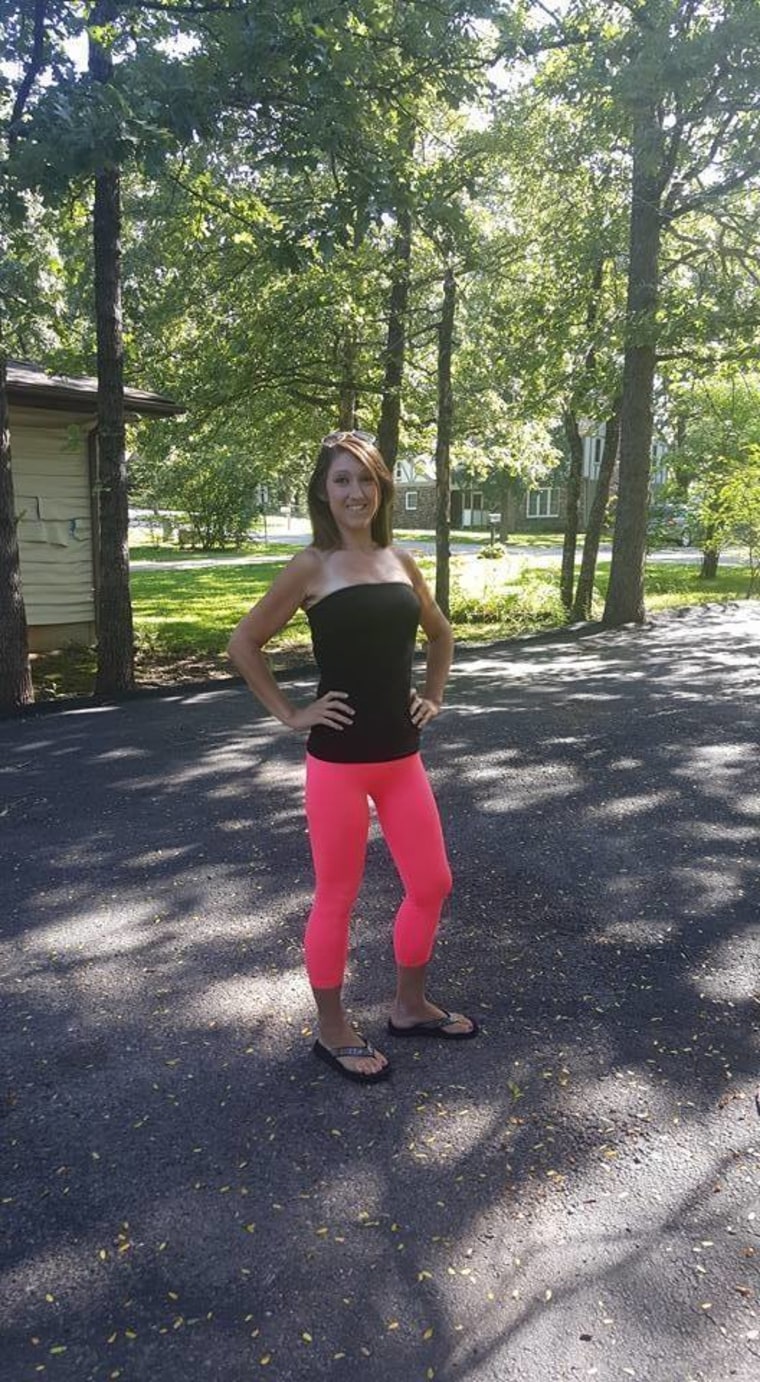 What works for one person may not work for another, Moats cautioned. Slimming down is also going to take time: It likely took you years to put on weight, so don't expect it to come off in an instant.
Start small and keep going: Even if you're exercising 10 minutes a day, that's better than sitting on the couch, she noted.
It took Moats about 10 months to get to her goal weight.
"It's definitely doable with no surgeries, no diet fads," Moats said about her weight loss. "It's definitely just hard work."