Raquel Coronell Uribe had just celebrated a five-year remission milestone in December. While she had no reason to believe her illness would come back, she felt she was "living on borrowed time."
During the fall 2022 semester, she recalled, she felt uneasy, struggled to attend classes and complete her coursework, get enough sleep and eat, and she had a sharp pain in her shoulder.
Coronell Uribe recently finished her history-making term as the first Hispanic president of The Harvard Crimson, the country's oldest college newspaper.
"I'm really honored to be the first Latinx president, but we have to make sure that doesn't mean that I'm the last," Coronell Uribe said in a November 2021 interview. "I really want to make sure that this door remains open for other people."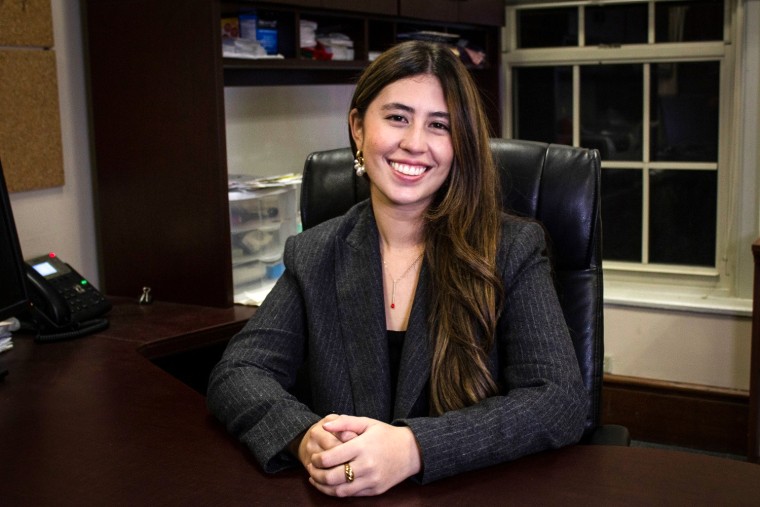 After a busy year, she was supposed to relax at home and enjoy the winter break ahead of her final semester as a senior majoring in history and literature. But a visit to her longtime oncologist confirmed her suspicions.
A bone marrow procedure diagnosed her with the return of her leukemia, she revealed in a heartfelt essay published Sunday in The Crimson.
"The leukemia that had been so unlikely to return was back with a vengeance, leading a military insurgency on my until-then-at-peace bone marrow. Ready to devour me from the inside out, just when I thought it never would," she writes.
Having been first diagnosed with the disease at 16, Coronell Uribe described her experiences as a teenager maturing with the illness as she watched friends "sneak off to parties" while she remained inside for chemotherapy and was forced to trade her "school uniform for a coarse hospital gown."
"When my peers were looking at colleges where they could spend the next four years, shopping around for a future, I was wondering whether I would have one at all," she writes.
Now diagnosed with the illness again, she writes: "There's no way to talk or write about illness; none that is good enough, anyway. You can try to describe the pain to the reader, you can detail the battles of the war, but you cannot show the reader the pain itself.
"You cannot make them understand the pain of having to fight a years-long battle with cancer not once but twice before your 25th birthday," she continues. "How do you begin to think about grieving for yourself?"
She ends the essay with no "neat conclusion to offer — no inspirational words, no promise that 'everything happens for a reason,' no certainty that after all of this, I'll come out stronger on the other side," concluding by referring to "Espergesia," a poem written in Spanish by the Peruvian poet César Vallejo.
"I was born on a day when God was sick," she writes. "Maybe he was battling with himself, then, too."
This article was first published on NBCNews.com.