Patrick Swayze died less than two years after he was diagnosed with pancreatic cancer, a jolt that put the spotlight on a disease that grows silently and can kill quickly.
The actor's wife, Lisa Niemi Swayze, was by his side until his death in 2009 at the age of 57.
She says she still feels his presence every day.
"His voice is in my head. He comments on what I'm doing. When I need a bolstering up or something's going on, I can ask him in my head, and I hear exactly what he's saying, which is generally, 'Come on, girl, get real,'" Niemi Swayze, 66, tells TODAY.com.
"Just because somebody's gone doesn't end your relationship with them. We spent 34 years together, and that's always going to be a part of my life and who I am."
The couple married in 1975 when she was 18 and Swayze was 23.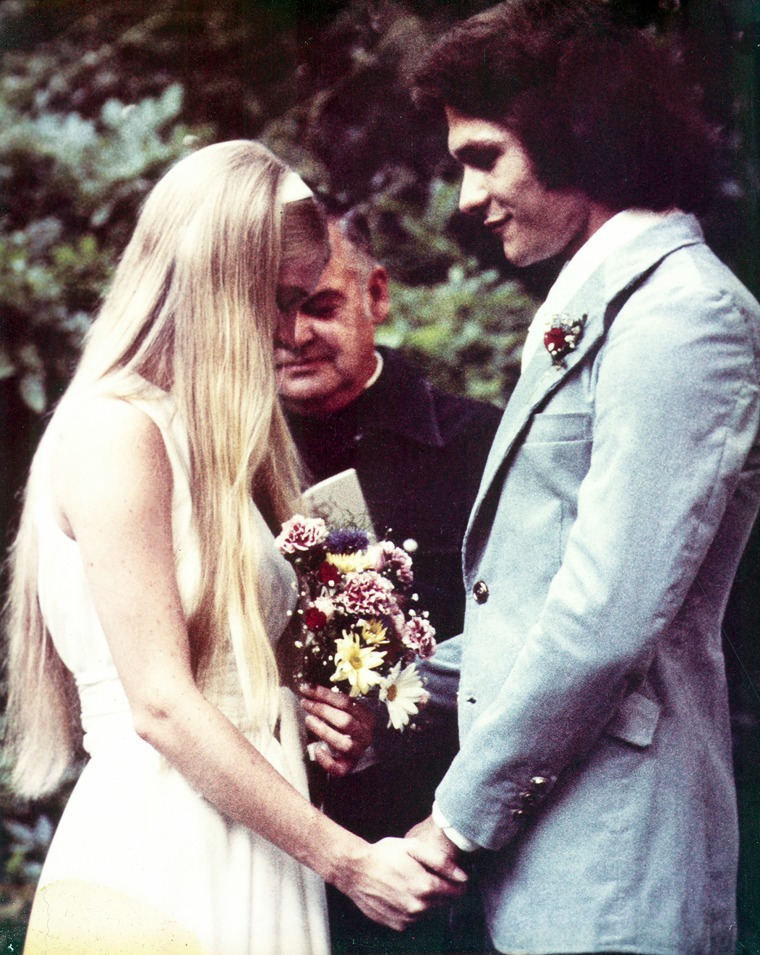 Fame came later when he became the star of "Dirty Dancing" and "Ghost." His cancer diagnosis in late 2007 shocked the world.
Niemi Swayze continues to raise awareness about the disease with the Pancreatic Cancer Action Network, giving her support for events such as the organization's PurpleStride, a fundraising walk taking place on Saturday, April 29.
"I still care and I know how tough Patrick's and my journey was with this," she says. "Cancer may have taken him, but it didn't beat him. And I'm continuing his fight for him."
Niemi Swayze, who remarried in 2014 and lives on a horse ranch in Florida, shared her story with TODAY.com:
What were Patrick's first symptoms?
He came to me and he said, "Do my eyes look yellow?"
He had some digestive problems — pain that wouldn't go away.
But it was mostly the yellow eyes that sent us to the doctor. He said, "Oh, we'll go in next week." But I thought, "Yellow eyes just doesn't sound normal. We need to go tomorrow." We went to the doctor and the moment he looked at him and saw what was going on, he sent us immediately for a CT scan.
Then we had a grueling 24 hours to wait while we got the reports back. It was a really tough time. Your life just turns on a dime.
Had you and he ever heard of pancreatic cancer?
I didn't know much about it, but he did.
He had an endoscopic procedure to verify it. The doctors had given me the news, but Patrick was still pretty drugged up from the procedure, and I didn't feel good about saying anything to him.
I woke up in the hospital room, and the doctor was sitting in there talking to him. As soon as the doctor left the room, he looked at me and said, "I'm a dead man."
A lot of doctors at that time just said, "Sorry, prepare yourself for the end." But of course, that wasn't what we were going to do.
We called ourselves realistic optimists. There's always a miracle, always the person who breaks through. I said, "Why not you?"
We fought it for as long as his body could. It was a tough journey, but it was worth it. When you love someone and they're on this Earth with you, every moment is precious. Every bit of fight we did was worth it for that extra time.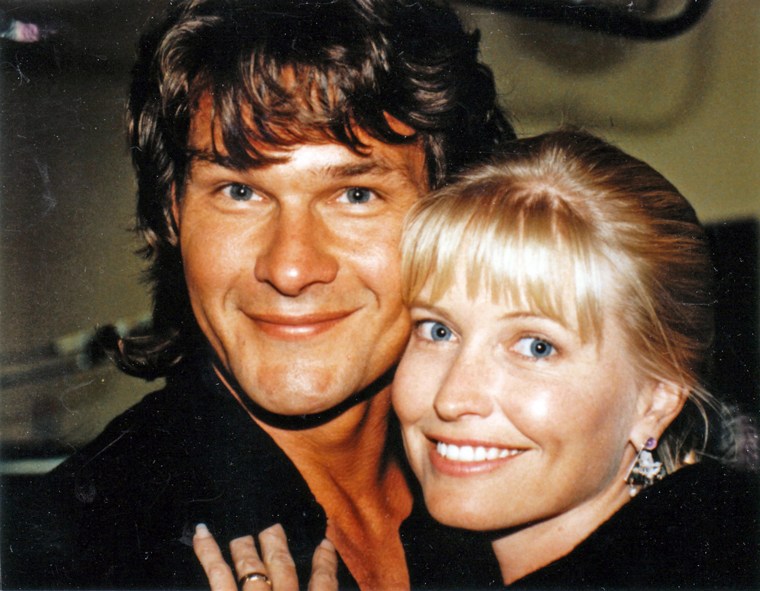 How did Patrick decide to go public with his diagnosis?
I think Patrick would have preferred to have kept his battle very private.
He went out and shot a whole TV series when he was fighting pancreatic cancer, which was extraordinary because he was putting in 14 hours a day, five days a week and getting chemo on the weekend. As we say in Texas, he was kicking butt and taking names. Just amazing strength and perseverance.
Once people found out about his diagnosis, it was really thrust into the spotlight. It has brought a lot of attention to this disease that really needs great attention. It has one of the lowest survival rates, the treatment is very, very difficult. There's no meaningful early detection, which is something that really has to change.
Patrick fought a very tough and long battle. If his battle has helped anybody else, it would be an absolute honor for him.
What's your advice to caregivers?
I'm a pretty tough gal. I'm from a long line of Finns, and we're very tough and we can hang in there.
But at the same time, as the caregiver, if I were doing it again — and it's very hard because you care so much — you've got to take care of yourself, too.
Find a way to give yourself breaks and nourish yourself. If somebody came over and was watching him, I'd go to TJ Maxx and shop for two hours. I'd go buy my $12 shirt and check out and I was good to go.
It's wonderful if you're able to talk to somebody, especially people who are going through a similar situation as you. There can be a lot of anger and existential angst, particularly on the patient.
I talk to women who've been through the same thing and their husbands got extremely angry — it was really difficult. I would encourage someone to take each other's hands, look each other in the eye and go through it together.
Because for Patrick and myself, it was so clear that nothing else mattered except the love that we had between us.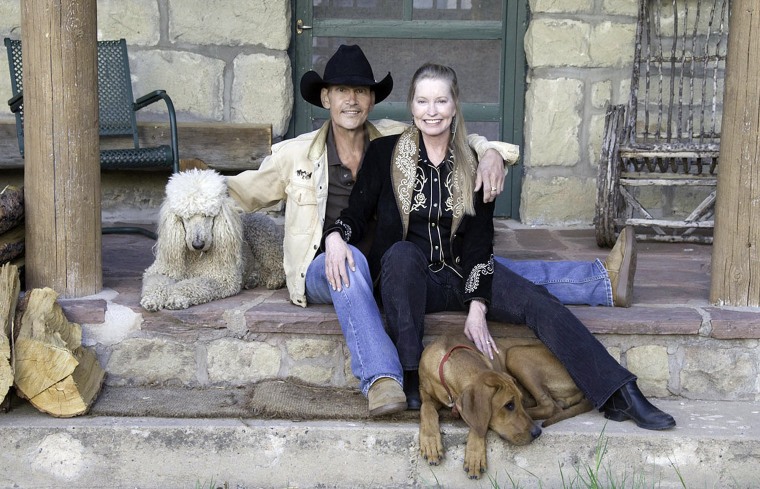 How are you doing today?
It's been quite a journey being without him because we pretty much spent all our adult life together.
I felt like I was 17 years old all over again and learning how to live again because I'd never not been part of a couple. It was a very difficult transition. It's like losing an arm and a leg and having to learn how to walk and function all over again while you're in terrific pain.
I tend to be a don't-mind-about-me-I-can-handle-it type of person, and that doesn't work well when you're dealing with really extraordinary traumatic events.
What's your advice about finding love again after losing a spouse to illness?
Be open. I can't tell you how many widows say, "I'm never going to get married again. I'm never selling this house." And you know what? You do it when you're ready and not a moment before.
A person wrote in to me said, "When you've been in a successful relationship or marriage, how could you not want that in your life again?"
When I fell in love with Albert (DePrisco), I was talking to one of my other widow friends and I said, "I love Albert, but it has nothing to do with my love for Patrick. It doesn't affect that at all."
Love doesn't stop just because someone has left this Earth. It's still there.
This interview was edited and condensed for clarity.